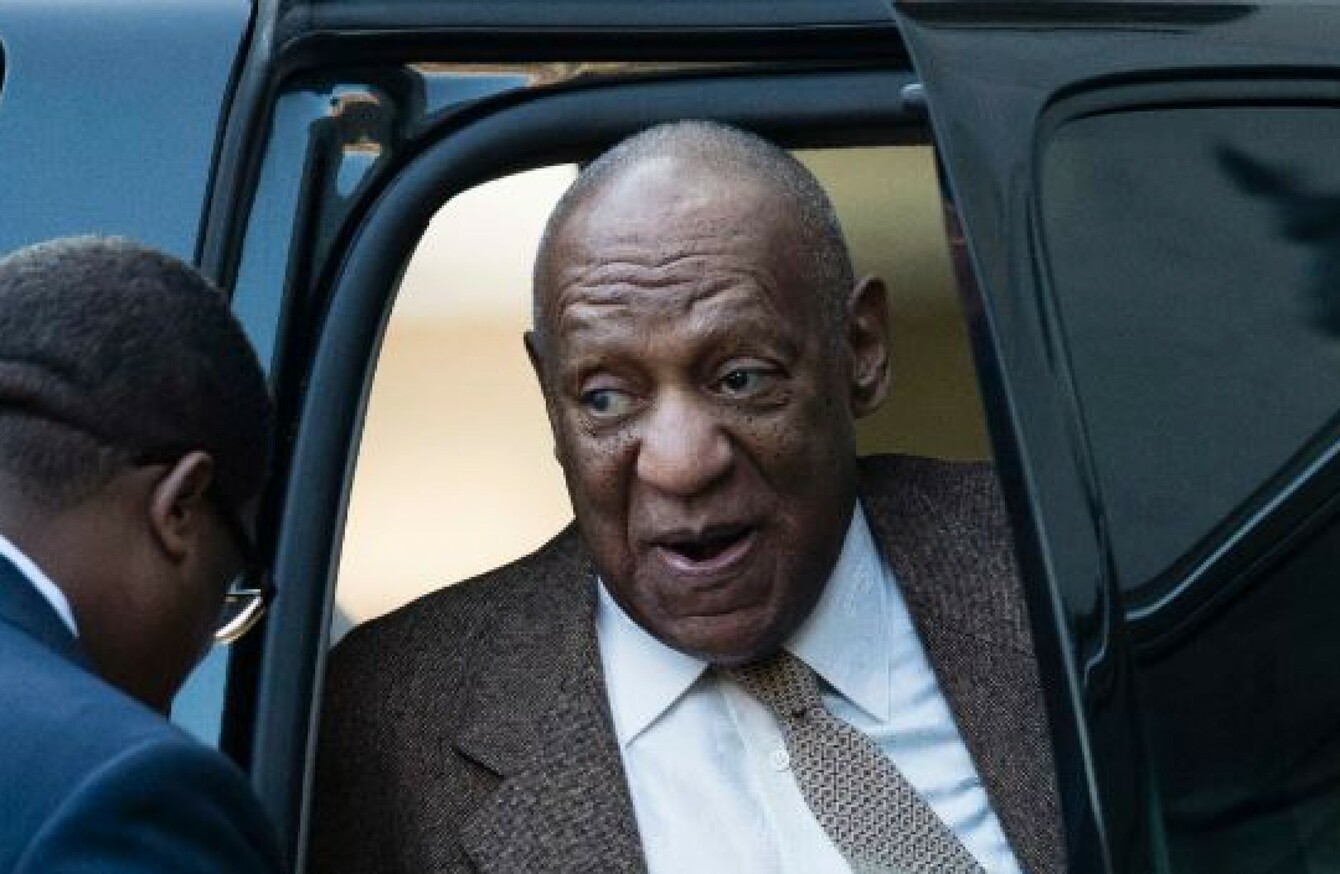 Bill Cosby arriving at the hearing today.
Image: Matt Rourke AP/Press Association Images
Bill Cosby arriving at the hearing today.
Image: Matt Rourke AP/Press Association Images
A PROSECUTOR HAS argued that 13 women who have accused Bill Cosby of sexual assault should be allowed to testify at his upcoming trial because their stories are so similar that they show the "handiwork of the same perpetrator".
The 79-year-old comedian is in court near Philadelphia for a second day of pretrial arguments on the key question of how many accusers can testify to bolster the prosecution case.
Cosby faces charges over a 2004 encounter at his home. Prosecutors say Cosby drugged and molested a woman in a manner strikingly similar to his encounters with 13 other women they hope to call as witnesses.
The defence have said the accusers' decades-old memories are hazy and unreliable. Montgomery County District Attorney Kevin Steele told the judge that Cosby shouldn't be rewarded for incapacitating his victims.
Cosby's lawyers have said prosecutors are trying him for the alleged 2004 sexual assault only so that "a bandwagon" of women can vindicate old claims that he drugged and assaulted them.
Lawyer Brian McMonagle asked the judge to prevent prosecutors from calling 13 of Cosby's other accusers as witnesses at next year's trial. He said uncertainty about where and when some of the encounters occurred made them impossible to rebut.
'Signature criminal pattern' 
Prosecutors said the women will show that the 2004 encounter at Cosby's suburban Philadelphia home was part of a signature criminal pattern. They want to show that Cosby has a history of drugging and molesting women.
McMonagle argued that the women went public at the urging of "clever, cunning lawyers who had the agenda of bringing down an American icon".
Cosby's lawyers said the allegations are "vague, remote and often inconsistent" and accused the women of trying to cash in.
Cosby's lawyers said the women's stories aren't similar enough to warrant their testimony.
Comments are closed as legal proceedings are ongoing.