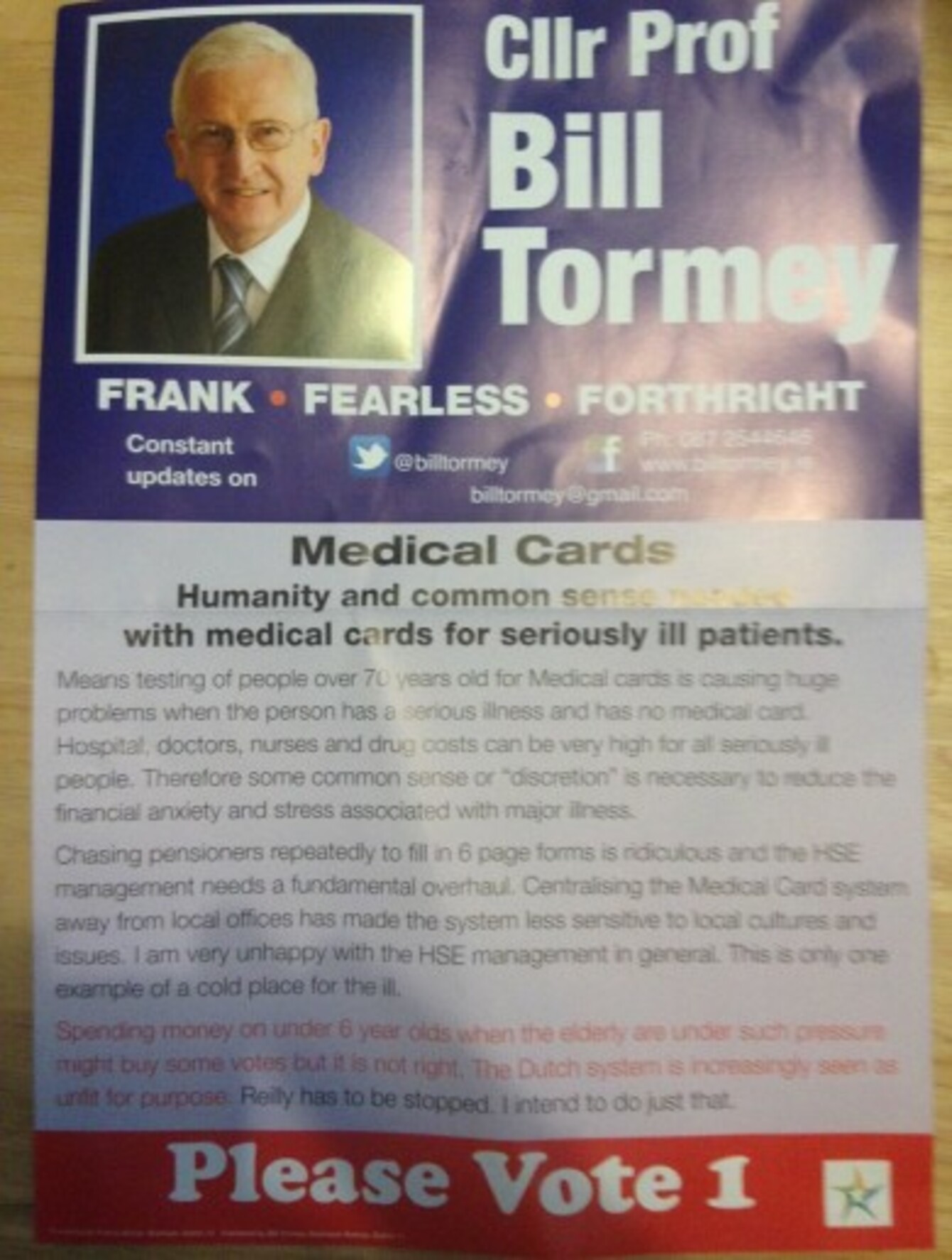 A FINE GAEL local election candidate has said that a flier that says that the Health Minister "must be stopped" is not about any personal antipathy.
Councillor Professor Bill Tormey delivered leaflets to voters in Dublin North West expressing doubts over the Universal Health Insurance and free GP care for under-sixes programmes.
In it, he says "Reilly has to be stopped. I intend to do just that.".
However, Tormey told TheJournal.ie that it is not a personal issue, but an issue with the policy.
"The Universal Health Insurance system is flawed and not worth importing from Holland."
Tormey, who is an academic in the medical field and chair of the HSE forum in Dublin, says that he has not received any feedback from the party on his leaflet, nor does he expect any.
"I don't worry about that at all.
The purpose of education is to turn out autonomous individuals, who are capable of thinking, not automatons. I don't do followership, I do leadership.
"There should be vigorous debate within political parties about policies."
Tormey says that he intends to study the Dutch system in depth over the summer and says that he will publish his findings. He says, however, that none of this is an election stunt.
"I've been saying this on my website for a long time. Nothing that's in the leaflet is new."