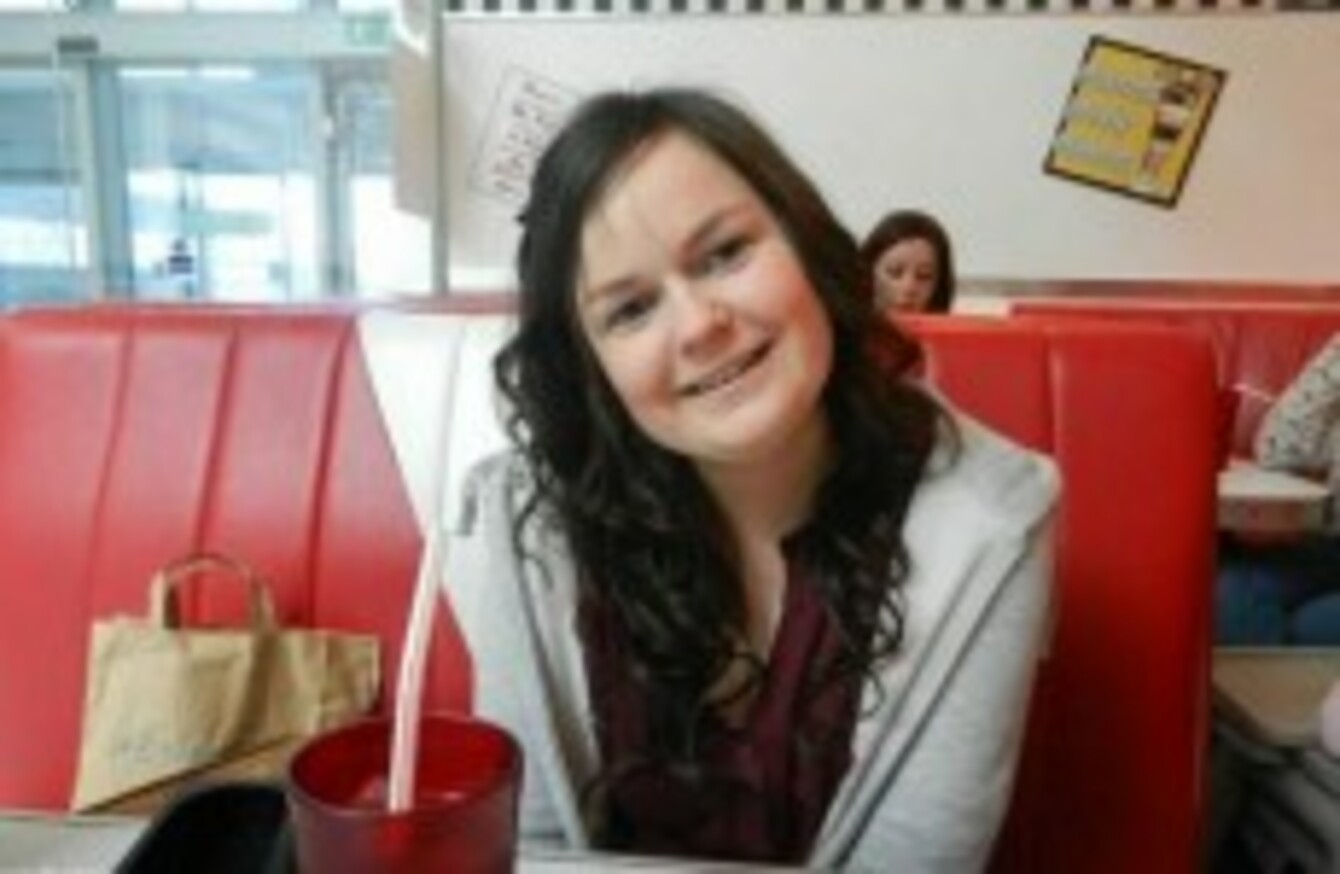 Karen Buckley
Karen Buckley
THE BISHOP FROM Karen Buckley's Cork parish has issued a statement asking for the safe return of the student.
The Irish student has been missing in Glasgow since Sunday morning – when she was last seen at the apartment of a man on Dorchester Avenue in the city.
William Crean, the Bishop of Cloyne, said this evening that, "I wish to offer prayerful support to the family of Karen Buckley at this painful time as they await the safe return of Karen."
I ask the parish community of Mourneabbey, as you gather together this evening for the Mass of Hope for the Buckley family, to join with me in prayer for the safe return of Karen, and for her anxious parents and brothers Brendan, Kieran and Damien.
A press conference was held yesterday with an appeal made for the young student's safe return. Speaking in Glasgow, her mother Marian Buckley, said:
We just want Karen home safely, we are desperate.
Speaking to TheJournal.ie yesterday, local councillor John Paul O'Shea, said, "on behalf of the community, our thoughts and prayers are with the family."
Police search 
Today has seen police in Glasgow examining the flat near to where Karen had last been seen.
The police underwater unit and sniffer dogs have also been deployed this afternoon to try and track down the missing student.
A handbag belonging to Karen was found at Dawsholm park in the city yesterday afternoon.
A mass is set to be held this evening at 7pm at the Church of Saint Michael the Archangel, Analeentha, Mourneabbey, Mallow, Co Cork.