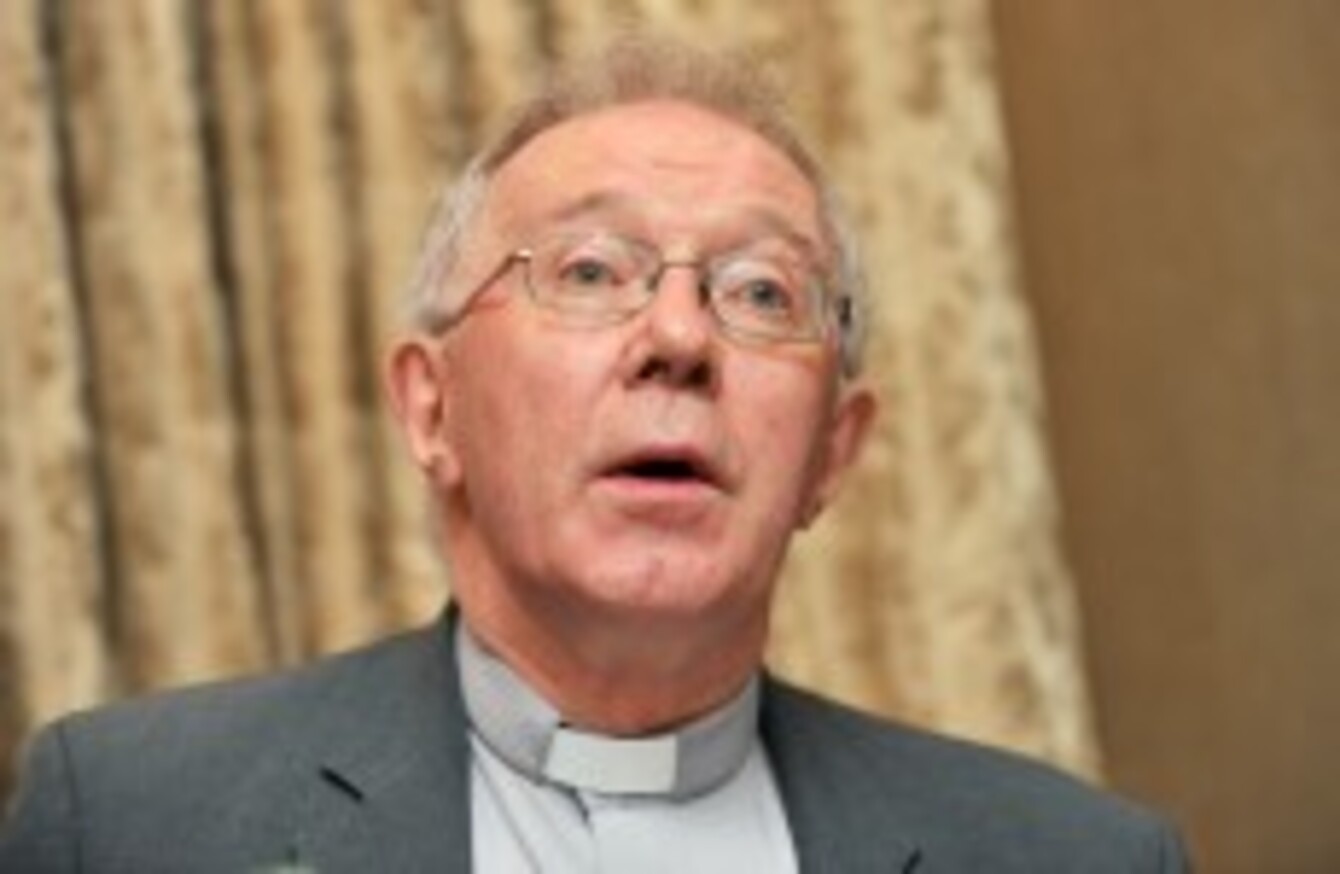 Bishop John Kirby
Image: Laura Hutton/Photocall Ireland
Bishop John Kirby
Image: Laura Hutton/Photocall Ireland
BISHOP OF CLONFERT, Bishop John Kirby, has denied claims that he knew a priest that had been moved to a new parish due to child sex abuse allegations went on to abuse again.
The claims were made in today's Irish Times and the Bishop has released a statement saying that they are not true.
He said:
The claim by The Irish Times today that I had knowledge or suspicion that 'Priest A' continued to abuse children subsequent to my learning of his conduct in October 1990, and that such abuse occurred in the parishes of Kiltormer and Creagh, Diocese of Clonfert, is incorrect.
Bishop Kirby said that contrary to what is stated in today's Irish Times: "I am not aware of an acknowledgement by 'Priest A' that he abused any child subsequent to October 1990, the date when I first learned of his sexual abuse of a child".
Again, contrary to what is claimed, I am not in receipt of any complaint and I have neither knowledge nor suspicion that 'Priest A' abused a child in either of the parishes of Kiltormer or Creagh subsequent to October 1990.
The Bishop said that in seeking to correct the public record on this matter, he regrets "that this again could serve to exacerbate the hurt which my earlier widely publicised remarks have caused to victims of child sexual abuse and to their families".
Review
He continued that he invited the National Board for Safeguarding Children in the Catholic Church to conduct its review of the Diocese of Clonfert in the knowledge that he "would be found wanting but also in the hope that my publication of the resulting review would serve as a transparent and objective statement of the safeguarding record of the diocese".
I published this review on 5 September last and believe that the review report has served this purpose.  I have accepted any criticisms of my past actions and omissions and have apologised for them.  I do so again today.  I am committed to ensuring the implementation of all of its recommendations and to ensuring best practice in the safeguarding of children in the Diocese of Clonfert at all times.
Bishop Kirby said he does not intend to comment any further on the specific cases which arose in the diocese.
The complete records of the diocese were made available to the National Board as part of its review.  All complaints and suspicions of child sexual abuse known to me are also known to An Garda Síochána and to the Health Service Executive.
Last month, Bishop Kirby apologised for controversial remarks he had made, such as stating he "hadn't a clue" how paedophiles operated and believed child abuse was a "friendship that crossed a boundary". ""Unfortunately, my words last week, separated from their context, came across negatively," he said at the time in his apology.