Image: Clodagh Kilcoyne/PA Archive/PA Images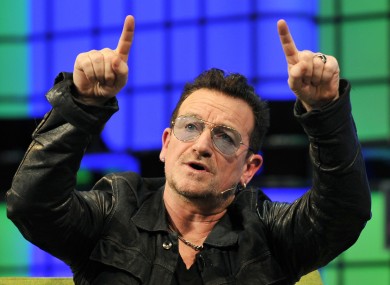 Image: Clodagh Kilcoyne/PA Archive/PA Images
WORKFORCE MANAGEMENT STARTUP Bizimply is spending €2 million on 'growing up'.
That's according to the software firm's co-founder and chief product officer, Mikey Cannon, who says that since its latest funding round last year the company has started to transition from a fledgling firm to a serious business.
"It's no longer six or seven people sitting around a desk all coming up with the next big brainwave in the company," he tells Fora. "We've taken more of a departmental approach with people.
"There's a bit more of a 'grown-up business' about the whole thing."
Since closing the investment round in April 2016, Bizimply's workforce has gone from 12 employees to 22. Workers are spread across three locations: Poland, France, and, for the bulk of staff, Dublin.
The latest hire is Robert Paterson, who has been taken on as Bizimply's UK country manager. He has been tasked with hiring a sales and marketing team there to give the company a stronger footing in the hard-to-crack British market.
Founded in 2013 by Cannon, Gerard Forde and Norman Hewson, Bizimply has developed a suite of workforce management apps for hospitality and retail firms to schedule employee rosters and track attendance on an iPad.
The company's cloud-based software is geared towards food businesses and shops with two to three locations. As Bizimply looks to mature – especially in the UK market – it's hoping to chase more mid-sized, 10- to 20-location businesses.
Before the series A round last year, Bizimply received funding from Enterprise Ireland and NDRC. It has also been backed by a roster of 'rockstar' investors: Ray Nolan, Michael Carey, Jerry Kennelly – and Hewson's brother, Bono.
Having the U2 frontman associated with the company has generated interest, but Cannon insists the firm can "stand on its own two feet".
"There is only so far you can get (with Bono's name)," Cannon says.
"It maybe opens the door that bit wider, but if you don't have the product, if you don't have the team, if you don't have the vision, you don't get much further."
Nude café
The startup's story dates back to when Forde and Hewson were running the now-defunct Dublin café chain, Nude.
At its peak, the company was operating seven locations around the capital, but Forde and Hewson were struggling to keep track of the day-to-day running of each outlet.
"They found it quite difficult to keep on top of everything that was happening in every location," Cannon says. "I think they had two luminous green scooters that they were going around Dublin on just to keep track."
In 2006, Forde went to work for contract catering giant Aramark, where he was responsible for workforce management.
"Obviously the problems he had seen at Nude were increased hundreds of times in a company that size," Cannon says.
After five years at Aramark, Forde teamed up with Hewson again to create what would eventually become Bizimply.
It was in 2012, when the company entered NDRC's launchpad programme, that Cannon joined to help build out the product.
Controlling labour
Initially, Bizimply was envisioned as a sales-reporting platform for multi-location businesses, but its founders soon discovered that space was already teeming with startups.
There were a lot of young firms using big data to build complex dashboards that promised to make hospitality businesses run more efficiently.
"The more we looked at it, the more we realised the problem was about (managing) employees," Cannon says.
Labour is the biggest cost for most companies, and in the hospitality trade staff turnover is often high while workers are paid by the hour.
Hewson and Forde's years in the food industry taught them that most cafés and restaurants don't have basic HR functions.
The entrepreneurs set out to create a suite of apps that could be used by managers and workers to maintain weekly schedules, appoint shifts and keep track of attendance.
"The idea was always to keep it simple," Cannon says. "The premise is that if you can use Facebook, you can use Bizimply."
When pitching the product, Bizimply suggests that its iPad-based platform is cheaper and more discrete than a biometric machine – but it also frees up more time for the manager.
"Generally the manager in the business is the best performing waiter, waitress, supervisor, bartender. They get promoted to manager of people and they spend half their hours in a back office with paper," Cannon says.
That's not what they're great at. What they're great at is being out front, motivating their team. Saving eight hours a week from each manager has a dramatic effect on retaining staff.
Competition
Nevertheless, Bizimply is by no means the first company to come to market with a cloud-based workforce management software.
In the UK – where the company is hoping to scale over the next 12 months – well-established cost control companies like Fourth have developed management tools to complement their payroll platforms.
"There are incumbents in the market," Canon says, "but I think people are frustrated that the technology in their pocket is nowhere near what they use to manage their entire business".
According to Bizimply's most recent accounts, the company is loss-making. It was more than €409,700 in the red by the end of January 2016, pushing accumulated losses to over €915,700.
When asked when he thinks the startup will be profitable, Cannon says he hopes within the next two years.
"If we were not ambitious and we stopped investing cash into growth, we could probably turn around in six months' time and be a business that would tick along forever," he says.
We believe we can be a €100 million company out of Dublin."
Eyes on America
The company doesn't disclose revenue figures, but Cannon says Bizimply's success lies in its list of client companies, some of which have used the software since its beta stage.
A number of big names in the local hospitality trade use Bizimply, including BB's Muffins, Wagamama, Insomnia Coffee, the Happy Pear and the Mercantile Group. The company recently added the Hilton hotel in Glasgow to that list.
"Right now, our goal is proving out the product, proving out the product at scale – you get a much larger scale with some of the UK businesses. That will really test the seams to make sure that we can grow.
"Ultimately, if we don't go to market in the US or if we don't succeed in the US, we'll see it as a bit of a disappointment for us."
This article is part of a weekly series featuring Ireland's most promising startups. If you would like to see your company featured email news@fora.ie.
Written by Conor McMahon and posted on Fora.ie