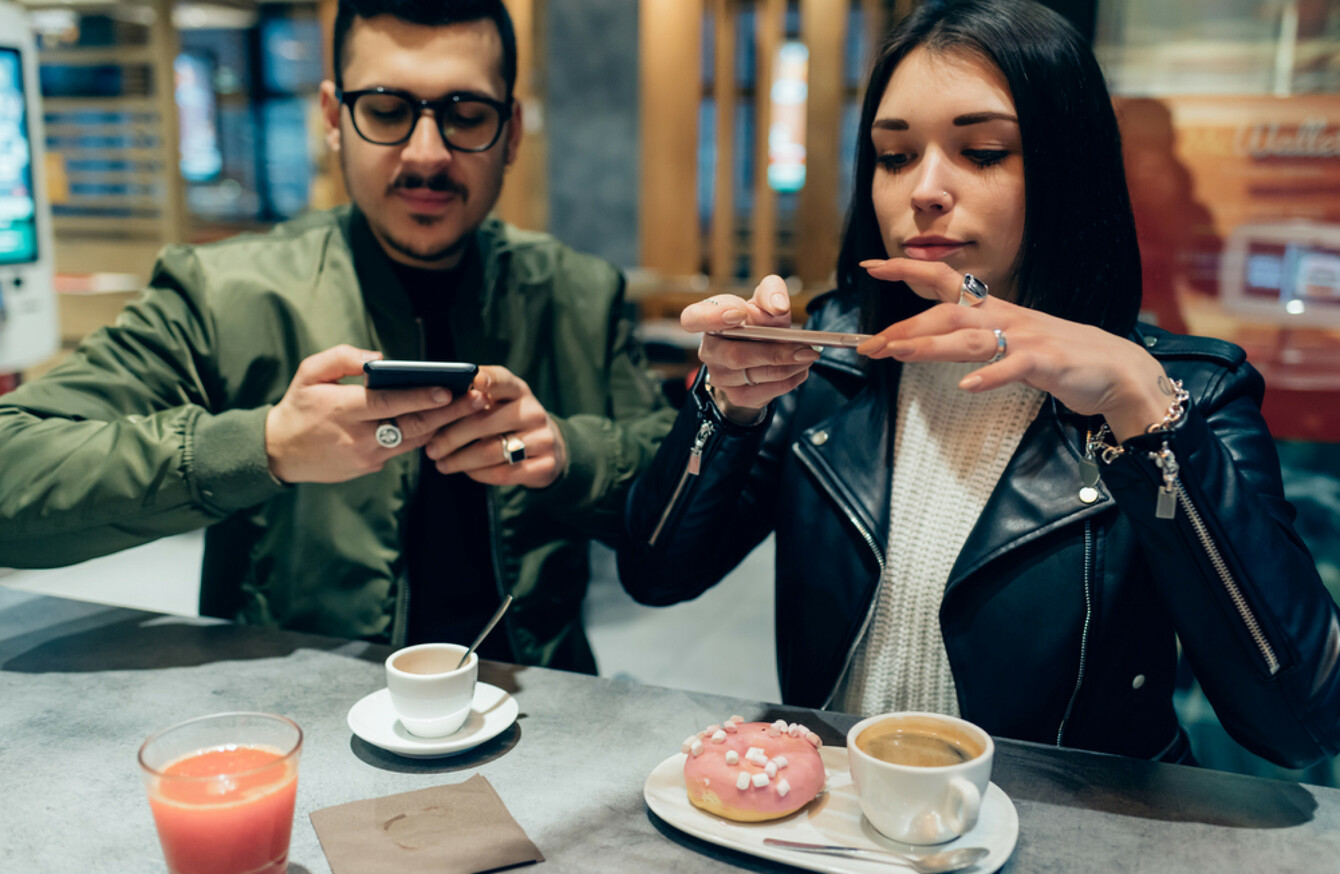 Image: Shutterstock/Eugenio Marongiu
Image: Shutterstock/Eugenio Marongiu
NEW GUIDANCE IS being offered to Irish bloggers and influencers in an effort to clarify exactly what counts as a 'marketing communication' online.
The Advertising Standards Authority for Ireland (ASAI) launched additional guidance for the bloggers and influencers at an event in Facebook headquarters in Dublin yesterday. At the event, bloggers were able to put forward any questions they had about the issue.
Over 100 Irish bloggers, influencers, marketers and advertisers attended the Inform and Engage event this week to discuss advertising standards and best practice.
Popular Irish "influencers" are able to make thousands of euro every time they post, due to partnerships with brands and businesses.
The latest guidance takes the form of FAQ's (Frequently Asked Questions) and the ASAI said it will work in conjunction with its previous guidance in this area and its existing code of standards for advertising and marketing communications in Ireland. It follows guidance which the ASAI issued in January of this year.
The FAQs (which can be read here) include:
When is content actually advertising/marketing communication?
A travel company pays for the travel and accommodation costs of visiting a specific destination, and commissions a blogger to write them a piece for their website. Does the blogger need to disclose?
A blogger replicates commissioned content. Is there a need to disclose?
A blogger is on a press trip and sharing on social media, how should they make it clear that this is a 'freebie'?
Orla Twomey of the ASAI said that the FAQ document "will be a living document". "It's a dynamic area," she said. "This is just at the moment what we wanted to set down: what is payment and what is control, and how the two of them interact."
The issue of bloggers/influencers and their interaction with brands is currently a big one for the community. Recently, a number of Instagram accounts have been set up which aim to showcase examples of influencers who some believe are not being transparent about their work with brands.
However, as Twomey pointed out, the area can be nuanced. "Not everything that a blogger or influencer posts that mentions a brand or interacts with a brand is a marketing communication," she pointed out.
"There has to be that element of not only where there is that exchange of value -  payment – but also the advertiser has a control over what happens."
Lack of clarity
Twomey said that there "seemed to be a lack of clarity" on the issue among some bloggers/influencers.
"If someone is asked to go to a restaurant, for example, and given a free meal – and the restaurant says 'have a meal and do a review but there's no obligation of what kind of review it is, no obligation of where the review should be shown or posted', for us that is just akin to a press trip," she outlined.
The key is the element of 'control' – whether the brand or company asks for a specific type of review, a post on social media, a level of engagement, or something else.
"I think it's an area that has a lot of nuances but the way I look at it, it's akin to a press company sending out free products to a journalist and hoping they will do a review but in no way being able to influence how, when, or what [the blogger] says," said Twomey. "When the company starts to frame where you say something or how you say it or what you say, those constitute control."
She said those who attended the event were "very engaged" and asked a lot of questions. "It was really good to see such interest in the community in how to be compliant," she said. "They really want to engage."
The ASAI offers a copy advice service and Twomey said that it has had requests for this service. "We are here to give advice," she said. "We do think that at this stage the concept of disclosure is well understood."
#Open journalism No news is bad news Support The Journal

Your contributions will help us continue to deliver the stories that are important to you

Support us now
But she said that it was pointed out at the event that "not everyone knows what is market communication", and this is something the ASAI may work further on.
Trust
Twomey said that it was also highlighted at the event by the media agency Mindshare how important trust is in relation to social media influencers.
"Trust is very important for brands – they need to be able to use channels that can be trusted. There is an opportunity for bloggers to follow."
The ASAI said that Inform and Engage builds on its work in helping educate and support Irish bloggers "so that their marketing communications are always, legal, decent, honest and truthful".
Its objective is to work with advertisers to ensure that all engaged in the area of advertising via social media and influencer marketing, "are equipped with the knowledge and resources to correctly identify commercial marketing content across their platforms".
The ASAI said it has seen "massive growth" in the area of influencer marketing in recent years.
"Bloggers and those who carry significant influence on social media are becoming increasingly more important within the world of advertising," said Twomey.
As a result, the ASAI have engaged with this sector at a number of information events for bloggers and influencers to highlight their responsibilities and the importance of being transparent, legal, decent, honest and truthful.
However, it is essential that bloggers are now up to speed with ASAI in relation to our code and their responsibilities both to consumers and to society. The ASAI provide a free and confidential copy advice service to advertisers, agencies and media members to help them create responsible ads.
The ASAI accepts complaints from any person or body who considers that a marketing communication may be in breach of the code. To view the full ASAI Code of Standards for Advertising and Marketing Communications in Ireland, go to www.asai.ie.