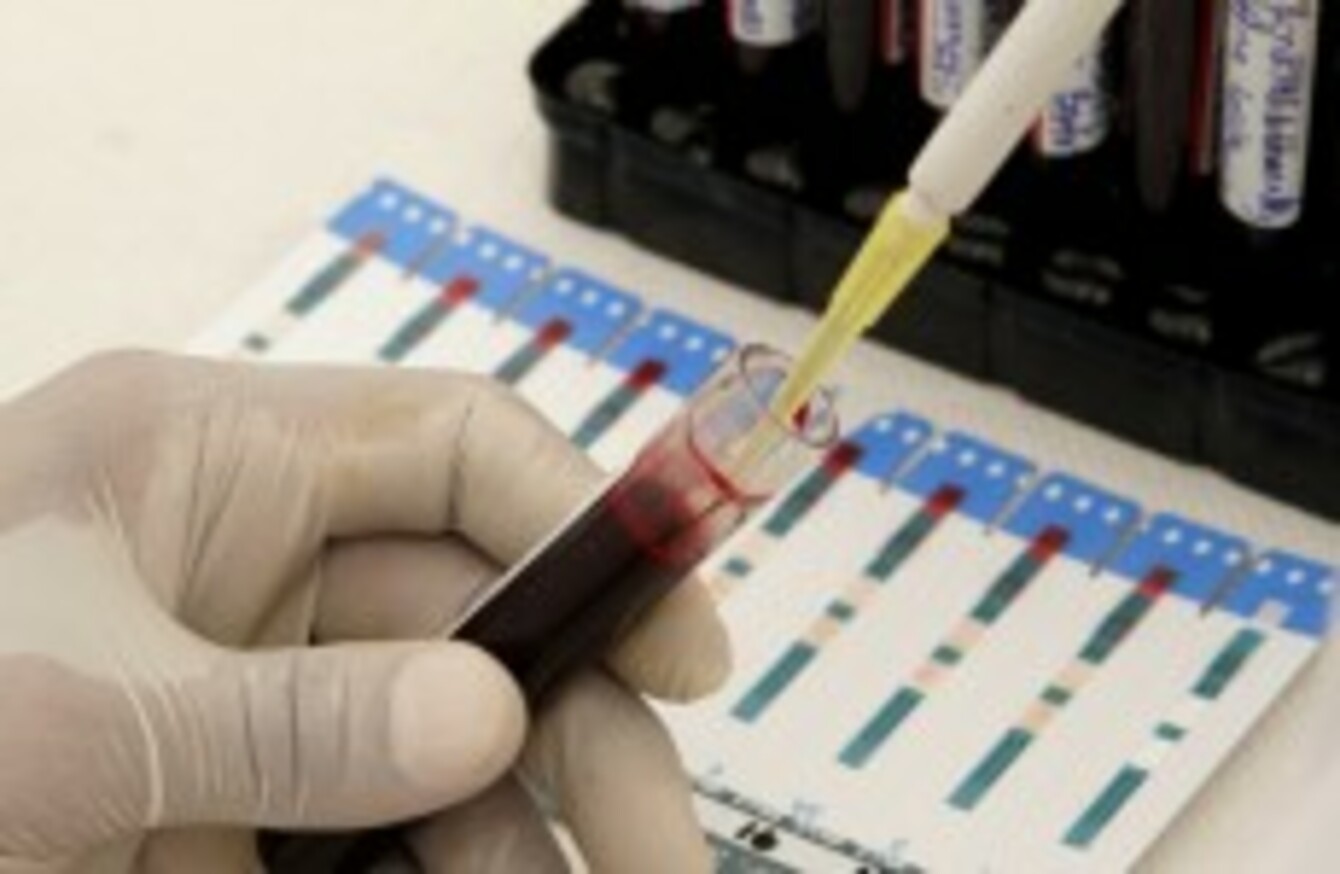 Image: Luis Romero via Press Association Images
Image: Luis Romero via Press Association Images
BLOOD TESTS may be able to predict the recurrence of breast cancer, a new study has found.
US scientists say the test detects cancer cells in the blood that have broken free from a tumour in the breast.
According to ABC News, the report author Dr Anthony Lucci, a surgical oncologist at the University of Texas MD Anderson Cancer Center in Houston, said there was a need to be patient but that clinical trials could tease out the true value of the test.
The research could help identify early on which breast cancer patients might have a high risk of recurrence.
The findings, published in the journal The Lancet, took blood samples from 302 women who had been diagnosed with non-metastatic breast cancer, or cancer that hasn't spread.
The Globe and Mail reports that Dr Lucci uses seeds as an example, stating:
The higher the number of seeds that you find, the greater chance some of them could take hold and grow.
The study, which was carried out between February 2005 to December 2012, showed that one-quarter of women tested had circulating tumour cells in the blood.
Of those women, 15 per cent experienced a cancer relapse and 10 per cent died during the study period.
The women with no circulating tumour cells in the blood, only 3 per cent experienced a relapse, while 2 per cent died during the study period.
The prognosis was worse for women with more than three circulating tumour cells with 31 per cent dying or experiencing a relapse.
The findings published in The Lancet state the results suggest that assessment of circulating tumour cells might provide important prognostic information for patients.