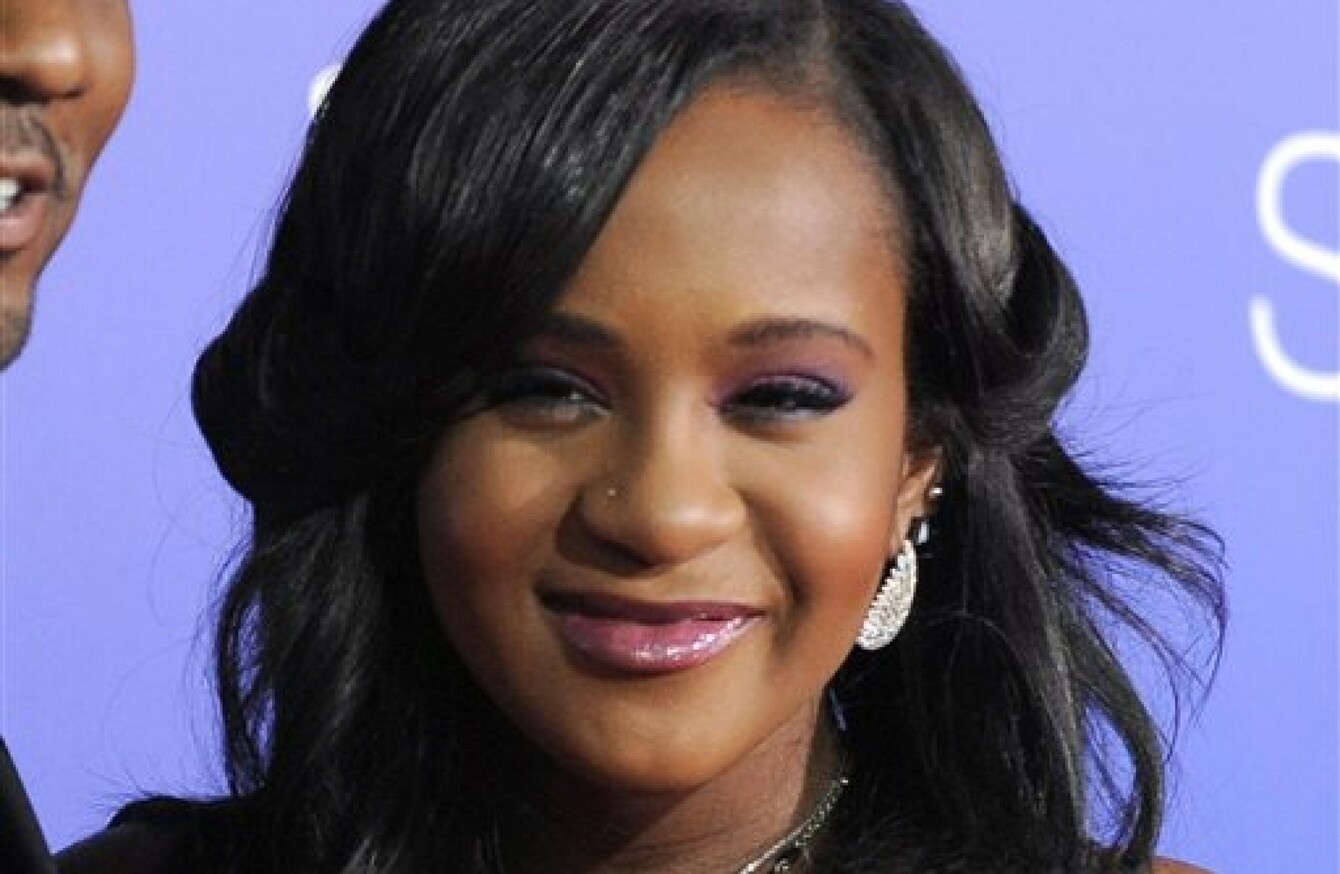 Image: Jordan Strauss/Invision/AP
Image: Jordan Strauss/Invision/AP
A MEDICAL EXAMINER says Bobbi Kristina Brown's face being immersed in water, along with drug intoxication, led to her death last year.
The Fulton County Medical Examiner's office said early today that marijuana and alcohol were found in her system, along with medications used for sedation or to treat anxiety.
The medical examiner said morphine was also found, adding that testing could not determine whether the morphine resulted from heroin use.
Authorities says the official cause was pneumonia.
The 22-year-old daughter of singers Whitney Houston and Bobby Brown found face-down and unresponsive in a bathtub in her suburban Atlanta townhome on 31 January. She died in a hospice almost six months later on 26 July.
A police report had last year described the incident as a drowning.
The release of her cause of death comes after a judge in Atlanta issued an order to unseal the autopsy report into her death.
Fulton County Superior Court Judge Henry Newkirk yesterday granted a motion filed by media organisations.
Media lawyers argued the September sealing order violated the state and federal constitutions and court rules because there was no public notification or opportunity for a hearing. The state argued the law exempts records sealed by court order.
Bobby Brown says it's "unsettling" and "mind blowing" that autopsy results are being made public in the death of his daughter.