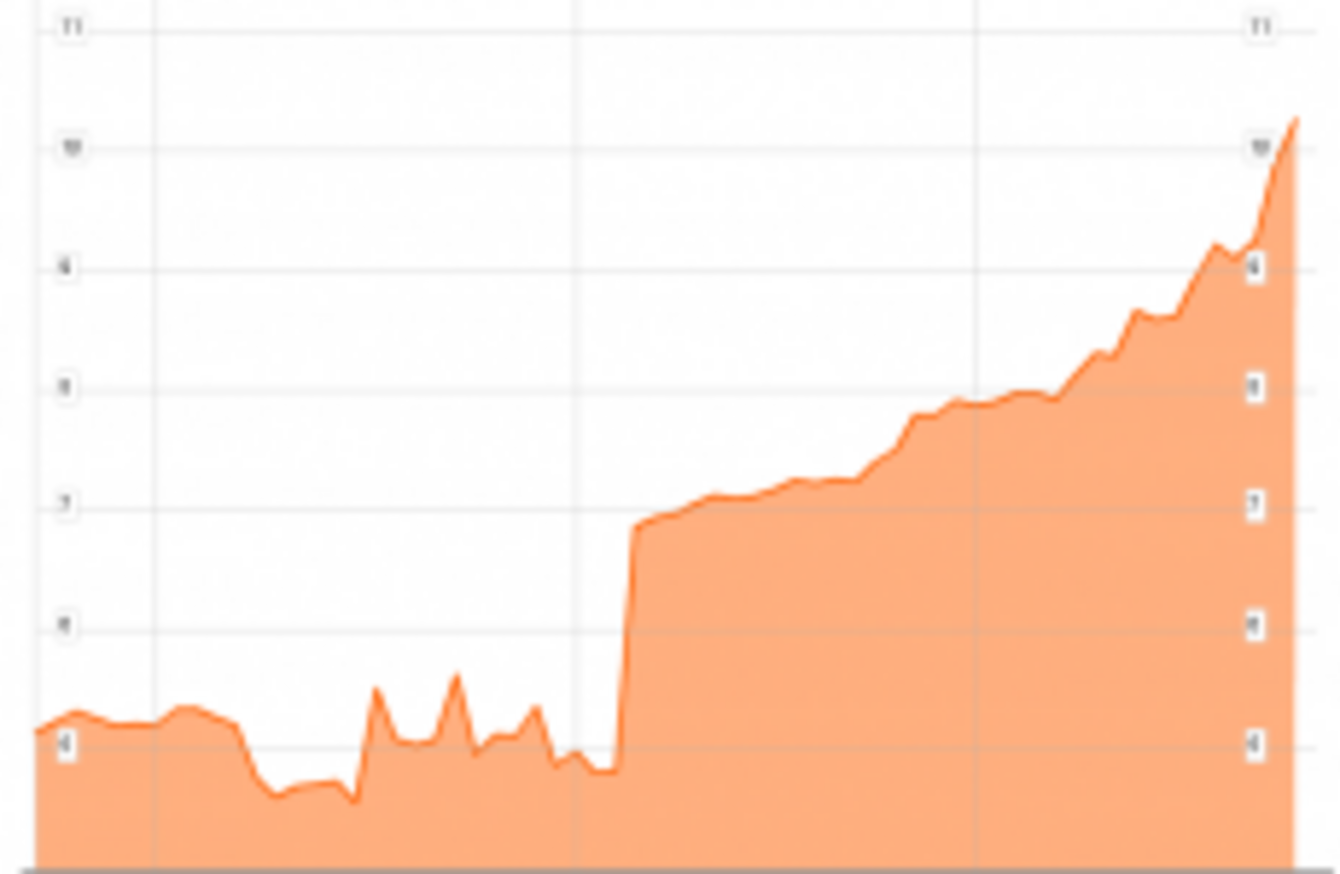 THE COST OF BORROWING for the Eurozone's weaker economies has risen even higher this morning, as markets react to the news of the resignation of Portugal's prime minister Jose Socrates.
Socrates resigned as Portugal's head of government last night after the country's parliament defeated his party's fourth package of austerity measures in less than a year – triggering a general election and meaning no further financial action can be taken for months.
With Socrates' packages designed specifically to stave off the threat of needing to seek emergency funding from the EU or IMF, the government collapse means a significant possibility of Portugal having trouble in meeting its debt repayments without a bailout.
In that mould, the value of Portuguese ten-year bonds – considered the benchmark indication of the country's economic outlook – has risen above 7.7 per cent, the first time in the Eurozone era that interest rates for Portuguese borrowing have been so high.
Perhaps surprisingly, however, the PSI-20 index of shares on the Lisbon Stock Exchange was up modestly this morning.
For Ireland, meanwhile, the continuation of the Eurozone debt crisis – which Europe's leaders had hoped to draw a line under with today's EU summit, which was due to sign off on an expanded bailout mechanism – has seen the hypothetical price of borrowing reach 10.16 per cent for ten-year bonds.
With German borrowing priced at 3.23 per cent, the 'spread' between Irish and German borrowing is now 6.934 per cent – inching ever closer to the unprecedented 7 per cent barrier.
Shorter-term Irish debt is also less and less valuable – with a 10.284 per cent rate on two-year bonds, indicating a high likelihood that investors believe Ireland will fall short of its debt repayments.
The image above is the progression of two-year bond prices over the last three months for Ireland. A year ago, the rate was around 1.8 per cent.