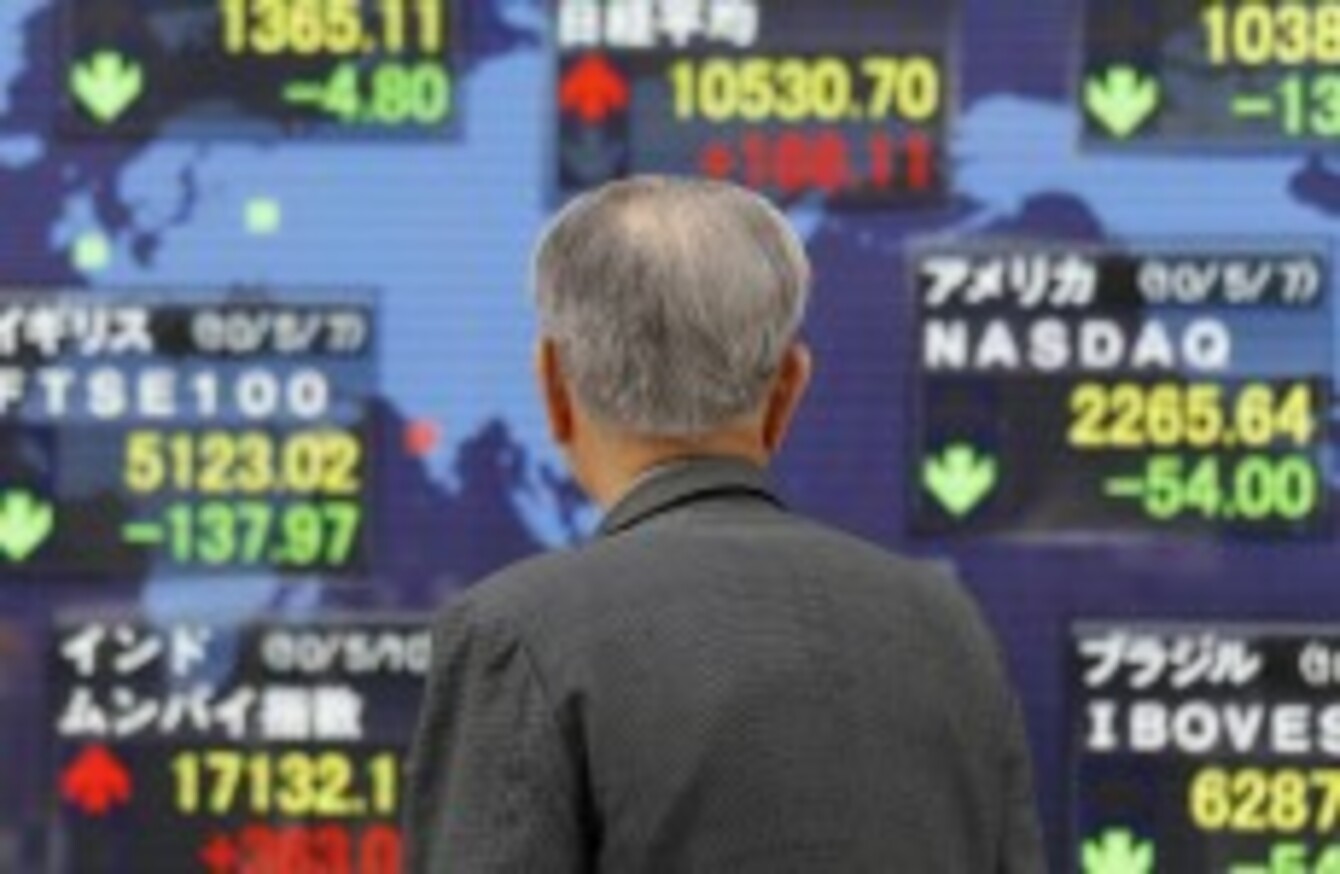 Image: PA
Image: PA
THE NEWS that finance spokespersons from the opposition parties are being given a chance to examine the state of the country's finances seems to have gone down well with international investors – the price of government borrowing today fell under 6% for the first time in over a month.
The yield demanded by bond markets on Irish ten-year debt – which had risen above 6% in mid-September amid fears that the government would be unable to afford the mounting cost of the banking bailout – fell below 6% shortly after 11:30am this morning.
The fall in today's value is a significant one, with the bonds trading at 6.12% when trading opened this morning.
The price hovered back slightly above the 6% barrier later in the afternoon, however, lying at 6.01% as of 3:20pm.
The fall in the bond yield meant that the spread between Irish and German 10-year bonds had fallen back to 362bps, the tightest spread in several weeks of trading.
The price of four-year, six-year and eight-year bonds also lost reasonable amounts, with the four-year bond losing 2.6% of its relative value to lie at a yield of 4.2%. The price of two-year bonds rose slightly, however.
In other European markets, the price of Portuguese ten-year bonds also fell significantly, down to 5.519% from an opening price of 5.74%, while Greek ten-year paper was trading at 8.846% – its lowest price since mid-June.