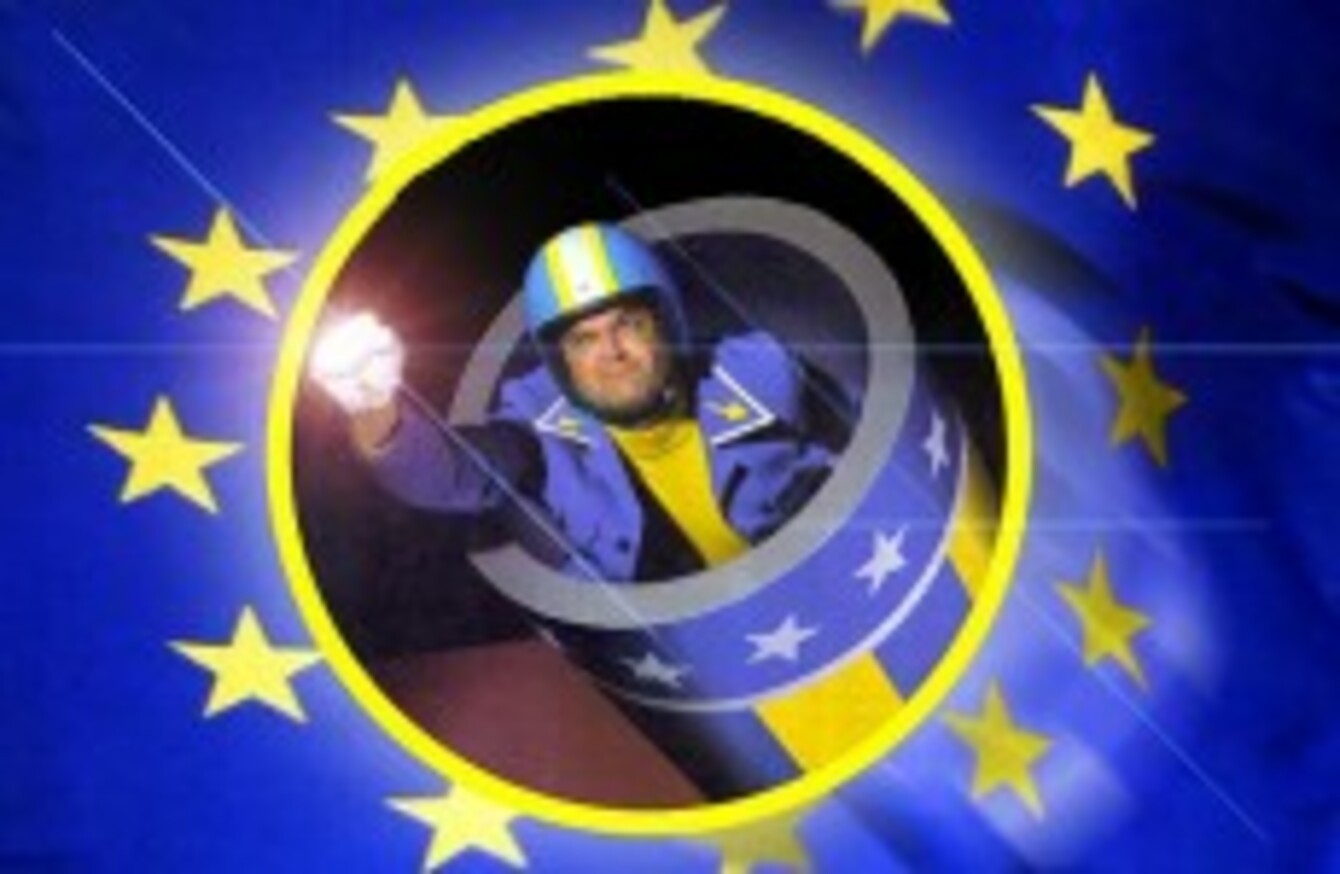 We found this image of someone called 'Euroman', and decided we couldn't leave it out.
We found this image of someone called 'Euroman', and decided we couldn't leave it out.
THE COSTS OF borrowing for the governments in charge of Europe's struggling economies have fallen significantly this morning, as the world's markets embrace the deal struck by Eurozone leaders yesterday.
The theoretical borrowing costs for Ireland, Portugal and Greece – all of whom are borrowing from the EU and IMF, having been priced out of the markets in recent months – have dropped significantly.
The costs for Italy and Spain, meanwhile, have also fallen sharply – relieving fears that they may also be forced into seeking assistance from emergency lenders.
The current yield on a 2-year Irish bond – that is, the interest rate Ireland would have to pay to borrow for two years – this morning stands at around 14.5 per cent, down from 19.1 per cent at the close of business yesterday.
As recently as Monday, Ireland would have had to pay 23.3 per cent interest for a similar two-year loan.
The more commonly accepted benchmark of the country's economic fare, the 1o-year bond, has also turned for the better – standing at 11.8 per cent, down from 14.2 per cent just a week ago.
That rate, however, is still significantly higher than it was this time last year – when Ireland would have paid just 5.423 per cent for a similar ten-year loan.
Elsewhere
The price of 10-year bonds for Greece (15.3 per cent) and Portugal (11.04 per cent) are also down. Notably, the Greek 2-year bond – which was priced at 39.2 per cent on Tuesday – has fallen to 27.9 per cent in less than three days.
Italy will now pay 5.2 per cent for a 10-year loan and 3.4 per cent for a 2-year loan, meaning it can remain borrowing from the open markets for now.
Spain's 10-year loans will cost 5.6 per cent, and its 2-year loans 3.6 per cent.
By way of comparison, Europe's strongest economy of Germany would this morning pay 2.9 per cent interest on a 10-year loan, and 1.455 per cent on a 2-year bond. The United States would pay just under 3 per cent for a 10-year loan.
The value of the euro rose last night in the aftermath of the deal being reached, climbing to its highest value for three weeks against the US dollar.
The world's major stock indices are all up by between 0.8 and 1.2 per cent this morning.