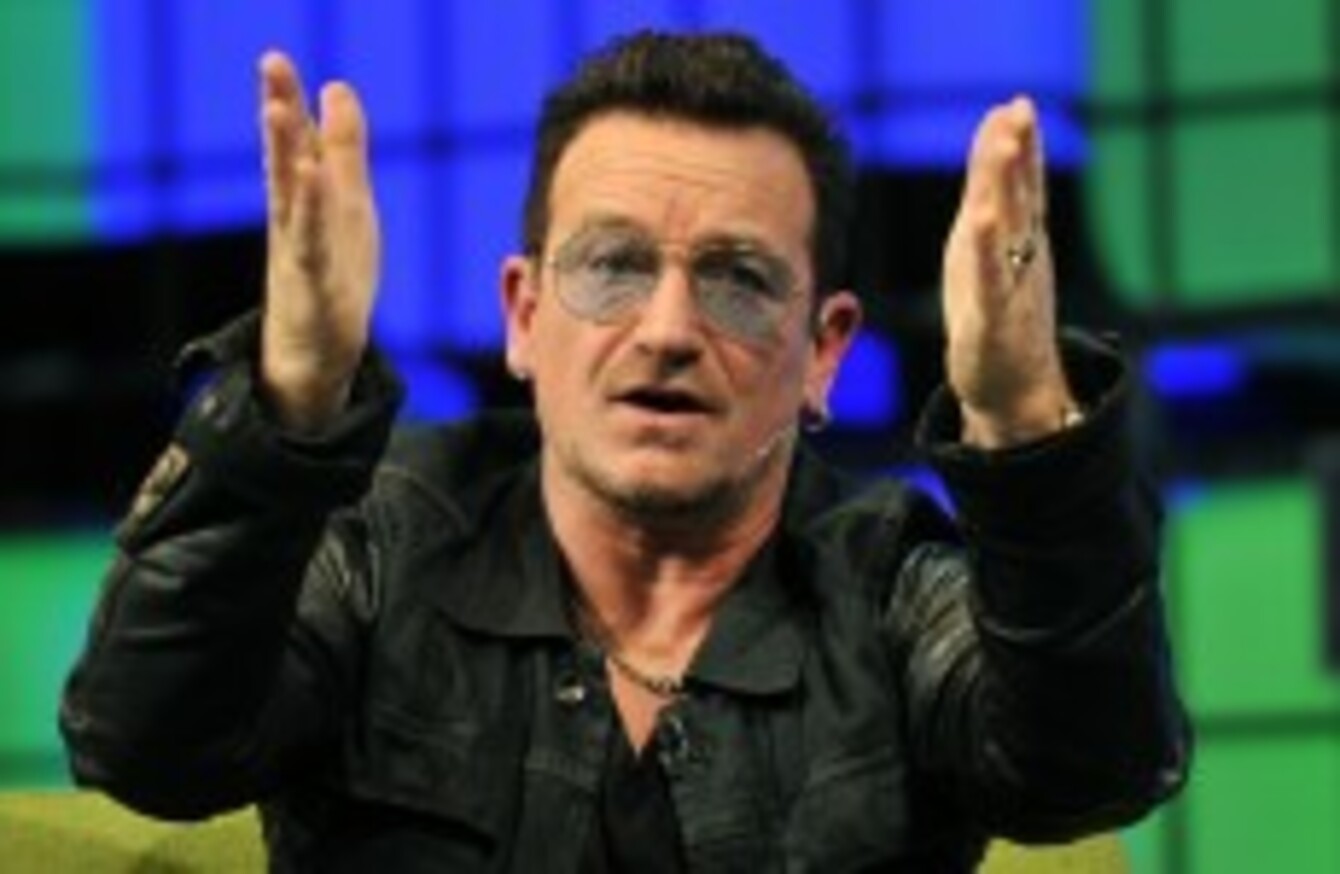 Image: Clodagh Kilcoyne/PA Wire
Image: Clodagh Kilcoyne/PA Wire
BERLIN AIRPORT AUTHORITIES say U2 front man Bono's private plane lost a hatch as it was coming in for a landing in the German capital - but the singer was never in danger.
Airport spokesman Ralf Kunkel told a local news agency that the 80-centimetre by 100-centimetre (32-inch by 40-inch) rear hatch landed in the vicinity of Schoenefeld airport, on Berlin's southeastern edge.
Kunkel, who didn't immediately return calls seeking comment, says it was not clear how the hatch came off and that German authorities were investigating.
He says the aircraft, which was flying from Dublin, was never in danger of crashing and landed safely on Wednesday.
Bono is in Berlin for the Bambi awards which take place later today.