THIS WEEK, THERE were only two news stories: The pandemic, and what Jon Bon Jovi said about Bono.
The US singer was discussing how his childhood compared to the Irishman's, saying:
"I never had the Orangemen walking through my neighbourhood saying, you know, get the Catholic kid and beat him up."
Just in case you're not aware, this was extremely unlikely to happen to a young Bono, growing up on Dublin's northside, far from an Orange lodge.
Maybe you were aware, and if so, let's test what else you know about him…
#Open journalism No news is bad news Support The Journal

Your contributions will help us continue to deliver the stories that are important to you

Support us now
What is Bono's real name?
RollingNews.ie


Where did Bono go to primary school?
Mount Temple Comprehensive School
Glasnevin National School
The Santry Orange Order Protestant School For Proud and Honourable Children


What did Bono say in 2017 about all that music the young people do be making these days?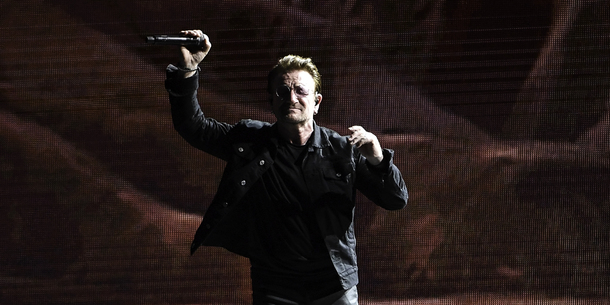 PA Images
"It's way too loud! It sounds like you're playing so many songs at once. In my day, you'd play one song - and yes, you'd play it loud - but you wouldn't play more than one at the same time. Kids don't care about that these days."
"Back in the '80s, we didn't have much, but neither did anyone else. You might see one of those really long cars, and it was such a big deal that you'd write a song about it. Next you'd hear that someone bought a TV - you'd write a song about that too. Now what are they going to write songs about? A new app? Dancing? It's pathetic."
"The classic artists - Bob Dylan, Leonard Cohen - they wrote about what was important, and what was real. I have not heard one new song in the past five years by a band other than U2 who achieved that."
"I think music has gotten very girly."


Why does Bono wear sunglasses all the time?
PA Images
Because he's just very cool.
He has a scar from being attacked by a member of the Orange Order - he is very self-conscious about it.
It's to stop paparazzi getting good photos of him.
It's because he has glaucoma, Nicky, and it's not really something to joke about.


Paul Hewson had a lot of nicknames growing up, including Steinhegvanhuysenolegbangbangbang and Huyseman. Where did Bono come from?
PA Images
It comes from "pro bono". Even as a young man, Bono took part in a lot of charity work. His mates slagged him for it, calling him Pro Bono, and it became Bono.
There is a hearing aid shop off O'Connell Street called Bonavox, meaning 'good voice' in Latin. Paul was nicknamed Bono Vox based off this, which eventually became Bono.
As a child, Bono learned to play many Bon Jovi songs on his instrument of choice, the banjo. This became a portmanteau - Bonjo. Eventually it evolved into Bono.
It was a common nickname for grandparents to call their grandchildren in north Dublin when he was growing up. He was also the youngest in his class in school, and so classmates called him Bono.


During the tour for Achtung Baby, Bono dressed up as several alter-egos. What was this one called?


What is the name of the hotel that Bono and The Edge purchased in the early '90s?


A big diplomatic play by Ireland came to fruition recently and, of course, Bono was involved. What was it?
PA Images
Phil Hogan being made European Commissioner for Trade.
Ireland winning a seat on the UN Security Council.
Paschal Donohoe being made president of the Eurogroup.


Bono also put on the green jersey back in March when everything went Pete Tong. What did he do?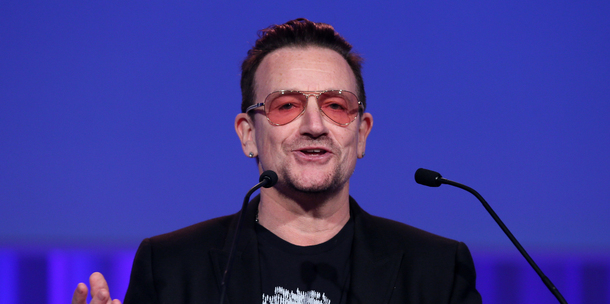 Laura Hutton/RollingNews.ie
He found a supplier of the reagent needed for the PCR tests, something many countries were critically short on.
He helped Ireland secure membership of the European Centre for Disease Prevention and Control, something which due to a clerical error we were not part of before the pandemic.
He got his good mates Moon Jae-in, the South Korean president, and Tim Cook, the CEO of Apple, on the blower and sourced personal protective equipment for Irish healthcare workers.
He went on RTÉ Radio 1 said "I'm going to kick the ass off this goddamn coronavirus!" and the entire country cheered because then we knew we would be okay, thank you Bono.


What did Bono and the rest of U2 get stuck in twice, once in 1997 and again in 1998?
An Orange hall on The Twelfth
A Smart car - the band were doing promotional work for the brand, showing how many people could fit in it at once, but the doors repeatedly malfunctioned.
A giant mechanical lemon.
The Port Tunnel, when gardaí blocked it off during the yearly Save Our City protests in the '90s and early '00s. Answer all the questions to see your result!
PA Images
You scored out of !
You are Bono. Hello, Bono.
PA Images
You scored out of !
You are The Edge. Hello, The Edge.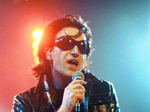 Wikipedia
You scored out of !
You are The Fly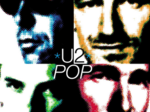 You scored out of !
You are Pop, which I am told is generally considered to be U2's worst album
You scored out of !
You are Mount Temple Comprehensive School - you know a lot but it's hard to keep up with what the boys have been at