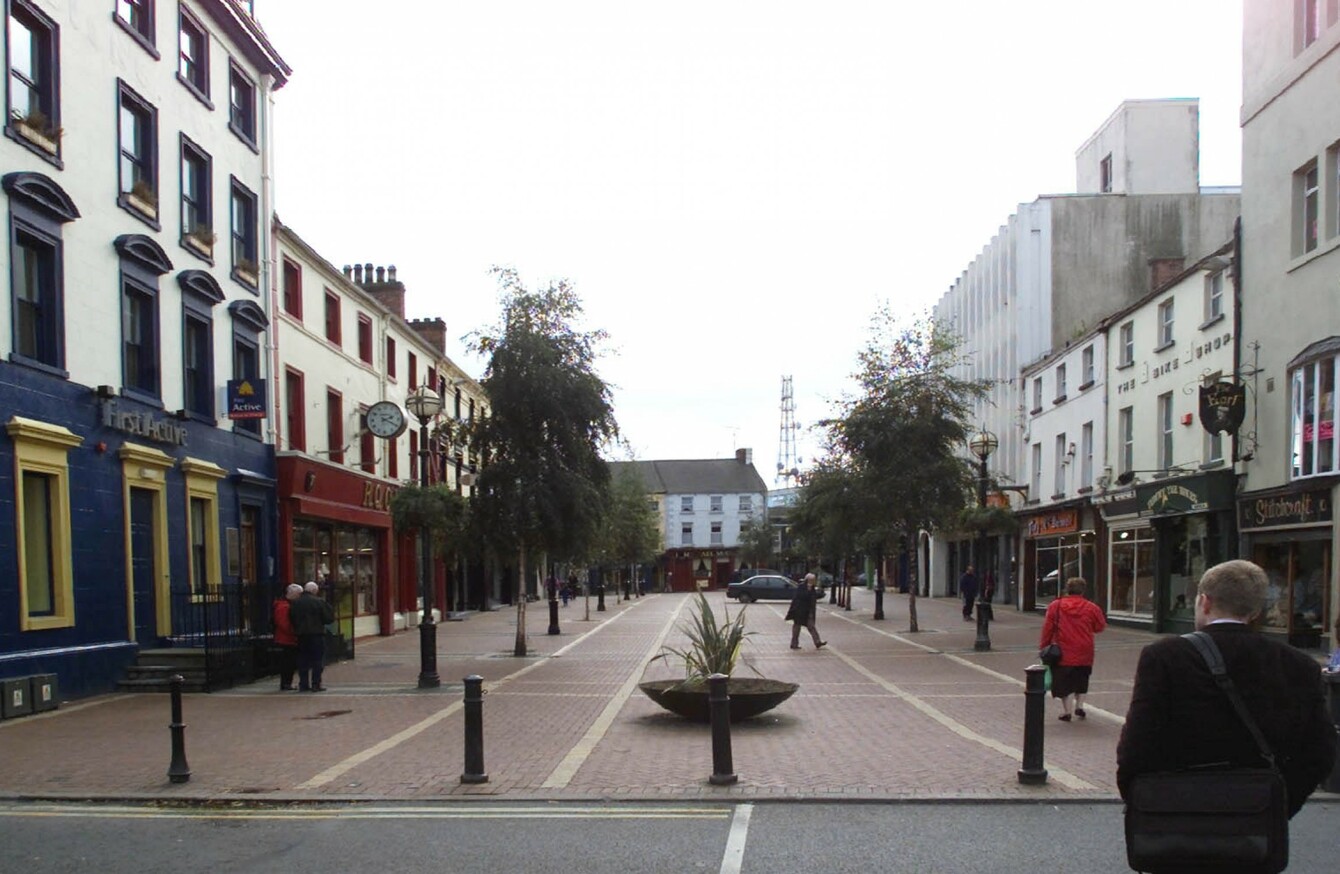 Image: PA Archive/PA Images
Image: PA Archive/PA Images
TWO-FIFTHS OF all commercial rates bills are going unpaid in some border counties as businesses complain they can't afford the charges under tough competition for trade from the North.
Louth County Council had the lowest compliance rate for commercial rates in the country during 2015 at 60%, although this was an increase from a low of 49% two years earlier.
It was closely followed by Donegal County Council, with a collection rate of just over 61% in 2015 – the last year for which comprehensive figures are available and before the Brexit effects of a weak pound further dampened business.
Commercial rates are a mandatory property tax on business premises, and they account for a large chunk of Irish city and county councils' annual incomes. These rates are paid by the business that either owns or leases a commercial building.
Analysis published by Fora last week of the main Irish metropolitan areas highlighted many city and county councils have raised commercial rates for the forthcoming year.
Last year, Donegal saw no increase in its commercial rate, while rates for businesses in both Dundalk and Drogheda have been reduced for 2017.
However commercial charges are rising for firms based outside the two Louth hubs as part of a move towards a common rate for the region.
Even though rates have fallen in Louth's biggest towns, Dundalk Chamber of Commerce board member Paddy Malone said a lot of SMEs are still struggling to pay.
"Small businesses are under pressure and have been for many years. We asked as far back as when Brian Cowen was taoiseach that Dundalk get revalued commercial rates. It's a priority case ahead of some of the other places they are doing," he said.
"You cannot look at Dundalk's commercial sector and say it is the same as Skibbereen and Tralee, it isn't. We have Newry and the North on our doorstep and that distorts trade. It needs to be taken into account when setting rates."
A report released in 2013 by the now disbanded Department of the Environment highlighted that Dundalk and Letterkenny, in Donegal, were two of the most deprived towns in Ireland.
Toni Forrester, head of the Letterkenny Chamber of Commerce, said businesses in the area are also battling with firms across the border for trade and only just recovering from the recession.
"Dublin has been overheating for a few years, but we're only starting to see the economy improving. Around 2008, some people lost up to 60% of their business and it has taken a long time to bounce back," she said.
"They probably looked at rates and said 'what can we pay?' Meanwhile, lots of businesses felt they couldn't pay at all."
Revaluation
A revaluation of property prices could bring relief for businesses as rates are calculated based on the official valuation and a council-fixed multiplier.
The Valuation Office is currently carrying out a national commercial premises revaluation programme to bring prices up to date with the current market.
It has been completed for the four Dublin authorities and the office also began revaluations in regional counties such as Sligo, Longford and Roscommon in late 2015.
However the programme isn't a silver bullet that will bring relief for all firms. As reported this week on RTÉ's Today with Sean O'Rourke, some businesses claim their rates have increased fivefold after a valuation review.
A spokesman for the valuation office said the timeline has not been settled for the revaluation of Donegal and Louth commercial properties, but it will take place in the coming years. Fora understands the revaluation process may not reach Donegal until 2021.
Forester said she hopes the process will start in Letterkenny soon, but she is wary that it has the potential to bring further rates rises for some firms.
"It's a double-edged sword. There are particular types of businesses that seem to pay huge rates and maybe a revaluation would change things. A lot of businesses put on extensions in the good times, but their turnover wouldn't reflect the actual premises.
"What we really need is subvention from government for areas with less economic activity. Our councils can't fill the gap in their budgets with the private sector the way Dublin or Cork can. The council can't be forced to keep asking businesses to pay."
#Open journalism No news is bad news Support The Journal

Your contributions will help us continue to deliver the stories that are important to you

Support us now
Rates incentives
At the other end of the spectrum to Louth and Donegal, several counties boast compliance levels for commercial rates of above 90% with many offering businesses incentives to pay.
Fingal County Council boasted the highest collection rate of any local government area in 2015, at more than 96%, through the introduction of payment plans coupled with a policy of "vigorously" pursuing non-compliant businesses.
Last year, the council said it issued 563 rates summonses to non-compliant ratepayers, compared to 188 for Louth County Council.
Donegal County Council could not confirm how many summons were issued in 2016. Its financial statement for last year said:
"It is only in exceptional circumstances that cases have to be referred for enforcement or legal proceedings."
Both councils have tried ways of lifting payment rates, with a discount available in Louth for firms that paid via direct debit.
In Donegal, businesses were helped by the ability to pay rates in installments, Forrester said.
However she added that it was frustrating that councils didn't have the power to introduce further incentives to helps towns where the local economies were struggling.
"What we would like for Letterkenny town centre is some kind of 'fit-out scheme' used in other counties. It would mean a new business coming in that wasn't displacing anyone else would get a rates release while they are establishing themselves.
"We think that would revitalise the traditional town centre, but our councils don't have the power to introduce that initiative. It's a government decision. They can't decide one sector gets better rates than another."
Written by Killian Woods and posted on Fora.ie