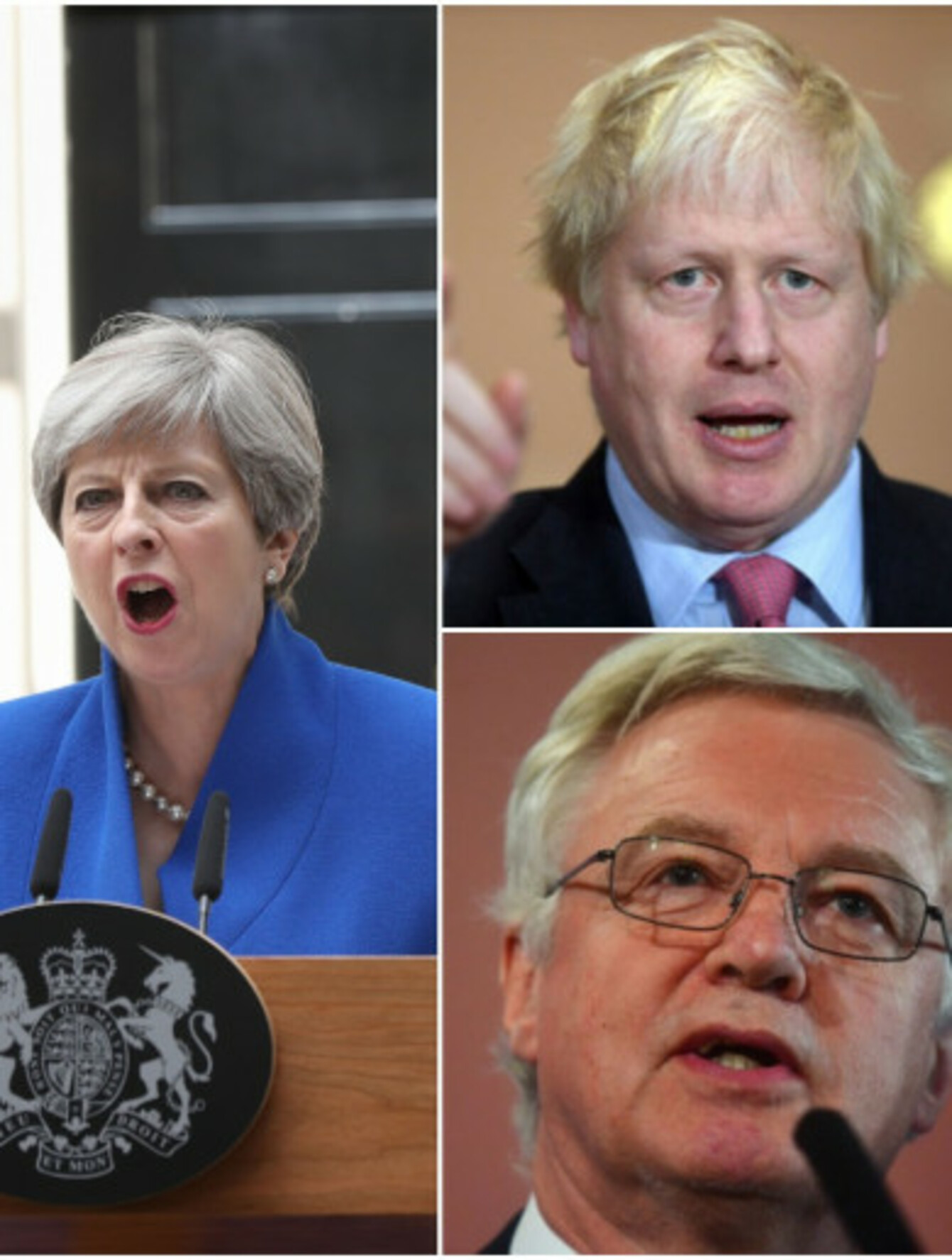 Image: PA images
Image: PA images
EX-FOREIGN SECRETARY Boris Johnson has branded British Prime Minister Theresa May's plan for leaving the European Union "deranged," fueling tensions as the ruling Conservative Party holds its annual conference.
Johnson told the Sunday Times that May's Brexit plan won't work, particularly proposals that would require Britain and the EU to collect each other's tariffs.
"It is entirely preposterous," he said. "The idea that we could ask customs officers in Dubrovnik and Santander to charge British-only tariffs is deranged, and nobody thinks it can work. There will be economic and political damage to the UK"
May is under siege from members of her own party as the Conservatives open their annual conference today in the central England city of Birmingham.
While most conferences offer a chance for the leader to rally the troops, May's goal at this four-day gathering is to survive amid deepening opposition to her Brexit plan and growing support for a second referendum on Britain's EU membership.
May's plan would keep Britain in the EU's single market for goods while letting the country write its own rules on services and strike free-trade deals with third parties.
EU leaders have rejected that idea, saying the UK wants to retain the benefits of EU membership without accepting its responsibilities.
Hard-line Brexit supporters also oppose the prime minister's plan because they say it would force Britain to follow rules set in Brussels, undercutting promises that the country would regain control of its own laws after Brexit.
May insisted that her plans, ratified by the Cabinet during a summer meeting at the prime minister's country estate, Chequers, remain viable, despite its rejection by EU leaders.
"Where they have problems, let's actually hear them. And it's only then that you can actually identify what the issue really is, where there are issues that lie behind this," she told the BBC's Andrew Marr program on today.
My mood is to listen to what the EU have to say about their concerns and to sit down and talk them through with them.
Asked about Mr Johnson's claim that her plan was "deranged," May said: "I have just explained to you why I believe that the plan that we have put forward is a plan that is in the national interest."
Meanwhile, former Brexit Secretary David Davis told Sky News this afternoon that he thinks the Irish Border is an exaggerated and oversimplified issue when it comes to Brexit negotiations. 
"The people oversimplifying it are the Irish government and the commission.
"There is no acceptable sweeping political answer, what they have to do is look at the detail, the detail of tax on the border," Davis told Sky News.   
The former Brexit secretary added:
"It doesn't matter whether you carry Euro or Pound, you can buy your drinks in Belfast in Euros and in Dublin in Pounds. 
"It's regulations which is the hardest one and it's what they call rules of origin that is goods coming from the rest of the world going into Europe by a "backdoor" through Belfast. We can control that." 
With reporting from Adam Daly