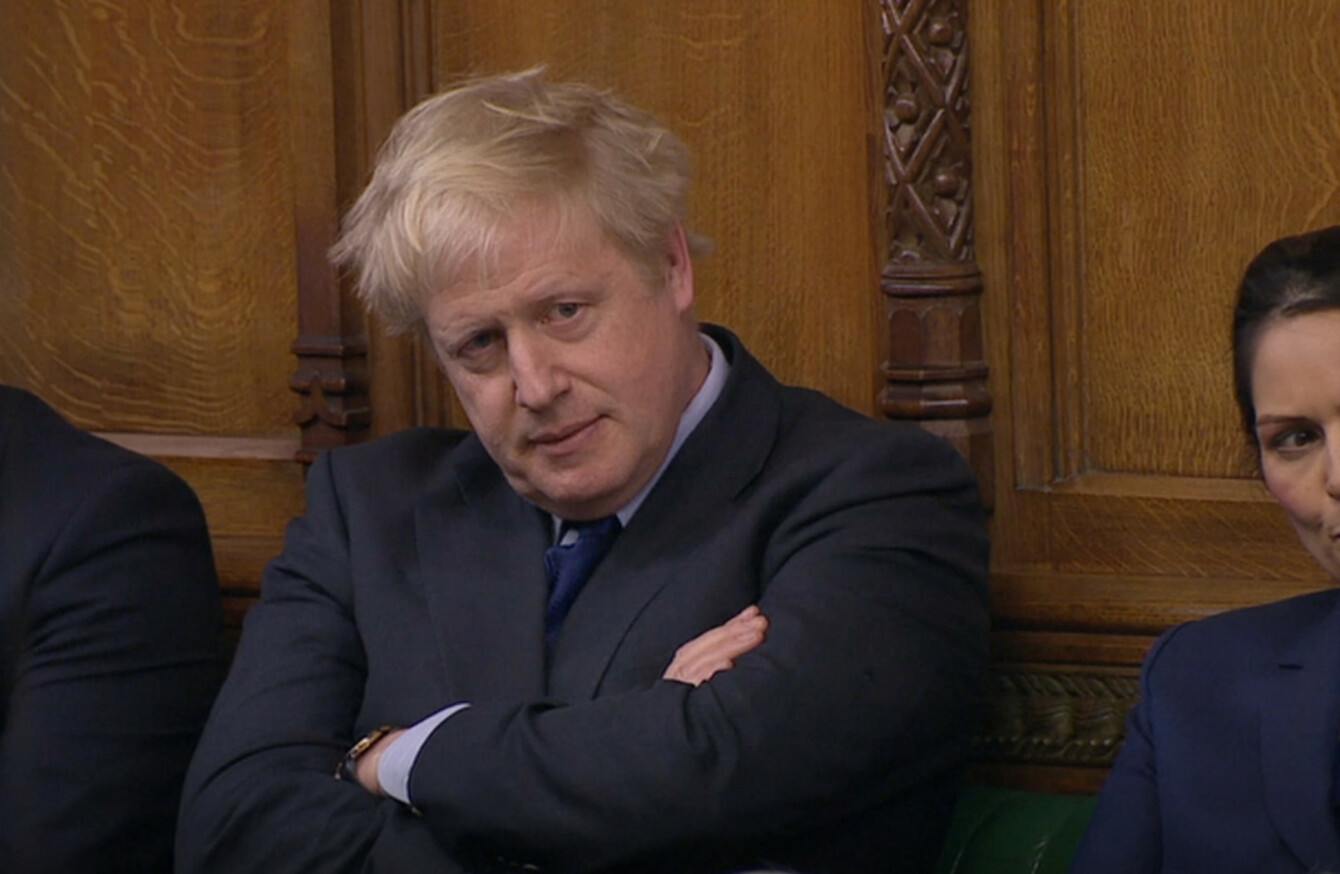 Boris Johnson in the UK House of Commons (file photo)
Boris Johnson in the UK House of Commons (file photo)
BRITISH CONSERVATIVE MP Boris Johnson has been criticised after suggesting that soldiers involved in Bloody Sunday could be charged with murder for political reasons.
The former foreign secretary was responding to reports in Saturday's Daily Telegraph that up to four ex-British soldiers could be charged with the deaths of 14 unarmed marchers in Derry in 1972.
Writing in today's edition of the newspaper, Johnson claimed that there would be "a storm of utter fury" if the four men were charged later this month while the government let former members of the IRA "get away with" their actions throughout the Troubles.
"They did not get up in the morning with the intention of killing and maiming innocent civilians," he wrote.
Are we really proposing to send old soldiers to die in jail – after we gave dozens of wanted terrorists a get-out-of-jail-free card under the Good Friday Agreement? Is that balanced? Is that fair?
Although Johnson added that nobody should be exempt from justice, he claimed it was now impossible to know the truth about what happened on Bloody Sunday, suggesting that the marchers' deaths could have been the result of "confusion and panic".
"The reason this whole thing stinks to high heaven – and the reason it should be denounced – is that there is absolutely nothing new for any trial to discover," he said.
"The whole thing has been chewed and chewed again, supermasticated to oblivion."
In a subsequent tweet, the former mayor of London also said that if the case went ahead, it would mean justice would be trumped by politics.
However, Johnson's comments were criticised by a number of politicians in Northern Ireland, some of whom questioned the Conservative MP's definition of justice.
Alliance MLA Stephen Farry agreed that politics should not be allowed to trump justice, as Johnson tweeted, but said that the Conservative MP was suggesting the opposite.
"My understanding of justice system is that we let police investigate, PPS make decisions on prosecutions and courts decide based on evidence," he said. "That is the rule of law."
Farry's party colleague Sorcha Eastwood also responded to Johnson's tweet by arguing that the trial would show that "the rule of law applies to everyone".
Meanwhile, Sinn Féin MP Chris Hazzard added that a trial would uphold international law by ensuring that armed forces were not able to act with impunity.
Saturday's report said that the four former paratroopers could be told on 14 March that they will face murder charges.
It was previously reported that Northern Ireland's Public Prosecution Service (PPS) was considering prosecutions on up to 18 soldiers who were involved in the events.
In 2010, the UK government-led Saville inquiry exonerated the 14 people who were killed and acknowledged that none of them was posing a threat.
Then-prime minister David Cameron called the shootings "both unjustified and unjustifiable" in the wake of the inquiry's report and offered an apology in the House of Commons.