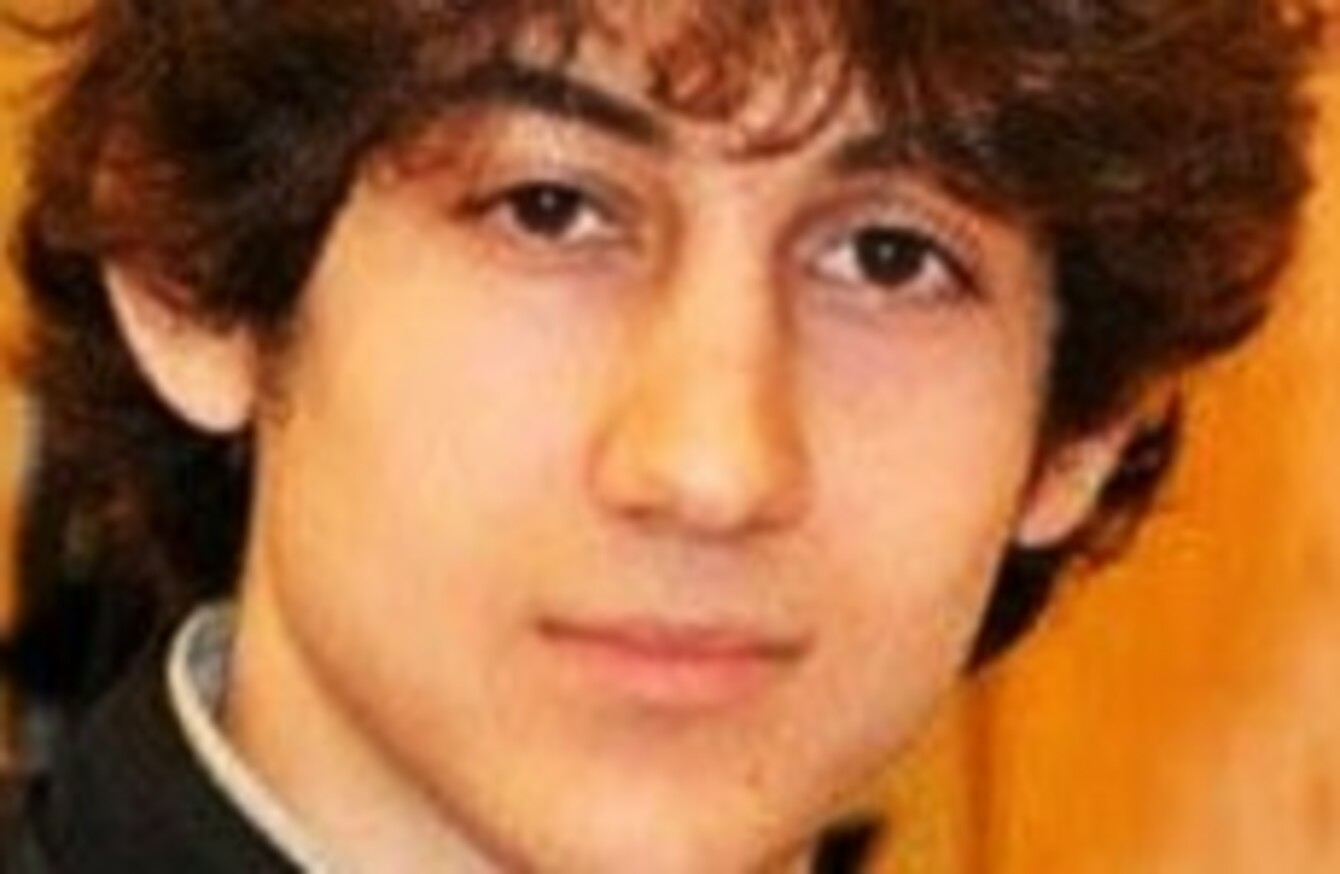 Dzhokhar Tsarnaev (File photo)
Image: Associated Press
Dzhokhar Tsarnaev (File photo)
Image: Associated Press
PREVIOUSLY UNSEEN COURT papers have described the injuries to the surviving Boston Marathon bombing suspect.
According to a doctor who treated him, Dzhokhar Tsarnaev's injuries included multiple gunshot wounds, including one to the face, and a skull fracture.
The injuries were described by Dr Stephen Ray Odom in a legal proceeding at Beth Israel Deaconess Medical Center three days after Tsarnaev was captured hiding in a boat in a backyard.
Transcripts of the testimony were unsealed Monday in Massachusetts.
Odom said one bullet appeared to enter through the left inside of his mouth and exit the lower section of his face on the left side.
He also said Tsarnaev also had wounds to his lower extremities and bone injuries to his left hand.
Tsarnaev has pleaded not guilty to the 15 April bombing which was allegedly carried out with the help of his brother Tamerlan Tsarnaev.
Three people — Martin Richard, 8; Krystle Marie Campbell, 29; and Lingzi Lu, 23 — were killed by the bombs which also injured hundreds.
Dzhokhar was found bleeding and hiding in a boat in a Boston suburb days after the explosion having gone on the run with his brother who was killed earlier in a shootout with police.
- additional reporting Hugh O'Connell