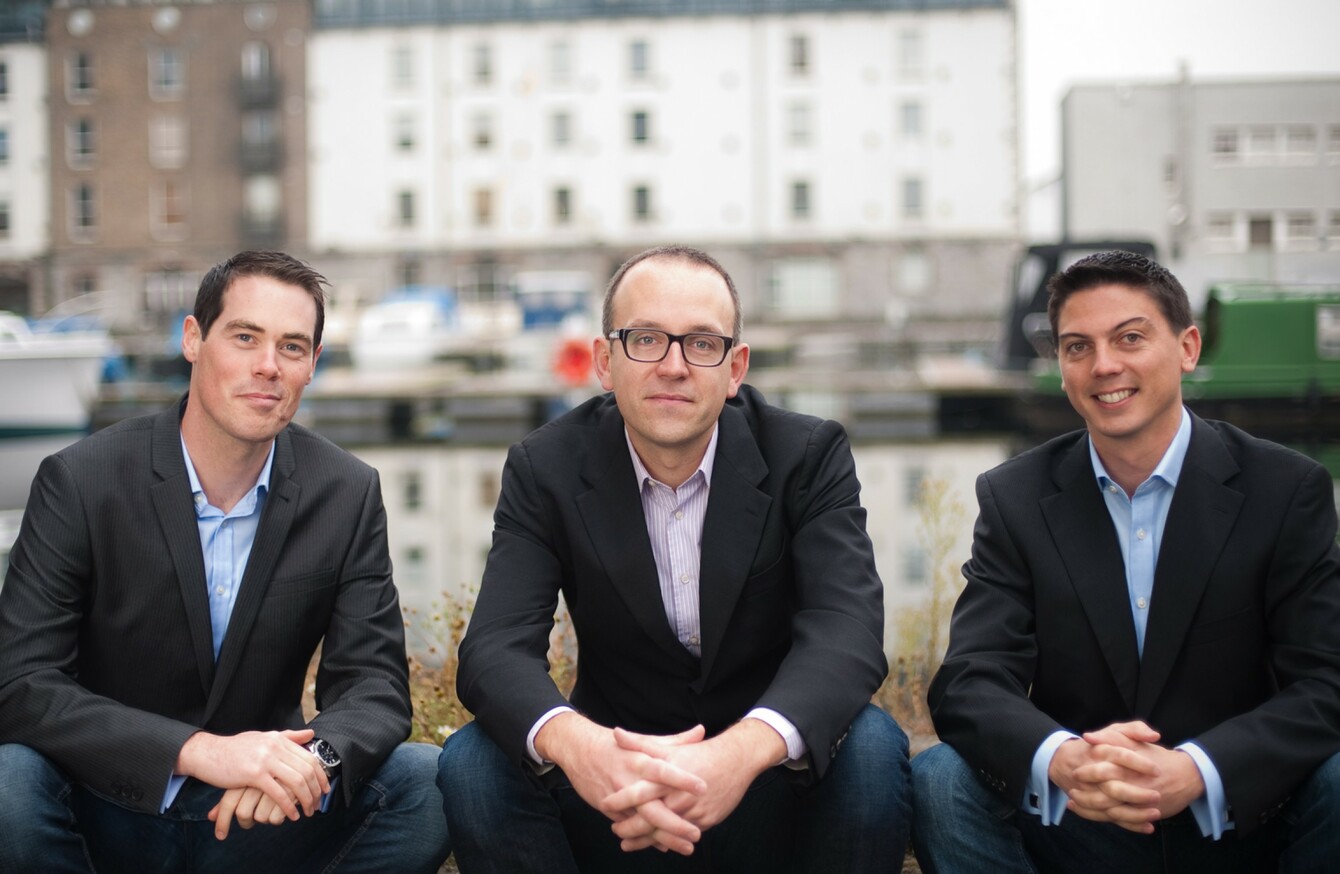 Boxever's co-founders (L-R), Dermot O'Connor, Dave O'Flanagan and Alan Giles
Boxever's co-founders (L-R), Dermot O'Connor, Dave O'Flanagan and Alan Giles
A DUBLIN STARTUP that helps streamline travel bookings has raised $12 million as it more than doubles its staff and chases more international business.
Boxever helps companies in the travel industry tweak their online offerings, adding analytics and other features that enable providers to personalise their sites and apps for customers.
Since launching in 2011, it has secured high-profile clients that include Aer Lingus and several other major airlines, as well as online booking portals like eDreams.
The $12 million (€11 million) in funding came from existing investors like US-based Polaris Partners and Dublin's Frontline Ventures, as well as a loan from Silicon Valley Bank.
According to Boxever's most-recent accounts, which run to the end of December 2014, the startup had accumulated losses of €3.2 million – up from €1.15 million a year earlier – amid its expansion drive.
The company plans to hire 100 extra staff, mainly data and software experts, over the next year, more than doubling its current workforce of around 60. It previously raised $10 million in its earlier funding rounds.
Boxever will also add to its global sales and customer service teams as the company continues to target major overseas clients. It already operates in five continents with a second office in Boston, alongside its Irish base.
CEO and co-founder Dave O'Flanagan said tourists "crave personalised, highly-relevant experiences" from when they started searching until they reached their destinations.
The market potential to help the travel industry make this experience a reality is substantial, and our investors are enabling us to lead the way," he said.