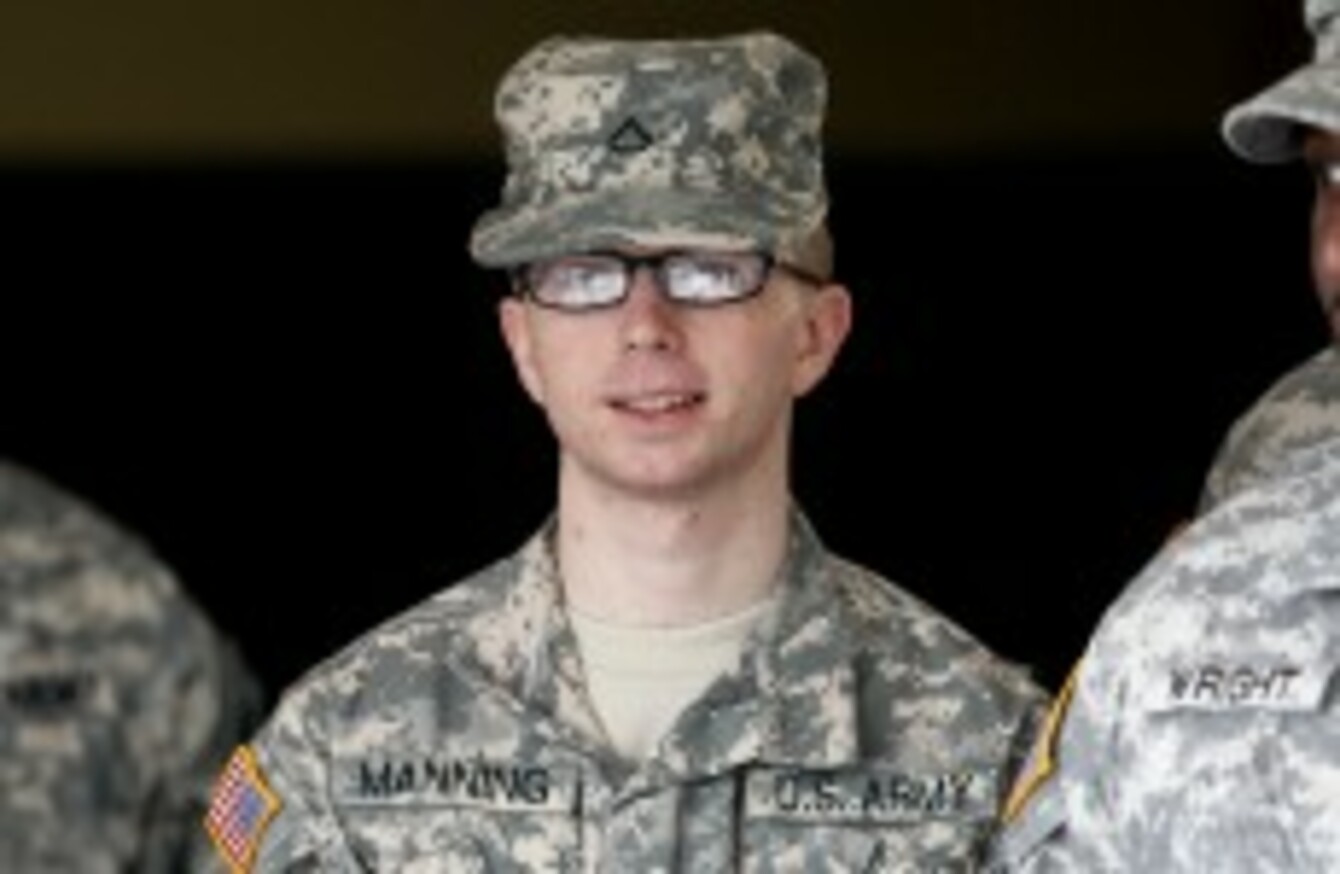 File photo of Bradley Manning
Image: AP Photo/Patrick Semansky/PA Images
File photo of Bradley Manning
Image: AP Photo/Patrick Semansky/PA Images
THE US ARMY private accused of providing highly sensitive and classified information to the website WikiLeaks has deferred making his plea against the charges he is facing.
Twenty-four-year-old Bradley Manning faces 22 charges including aiding the enemy, which carries a maximum penalty of life in prison. When combined, the other charges carry a maximum term of over 50 years.
A trial date has not yet been set and today a military judge scheduled another court session for the middle of next month. During today's 50-minute hearing, Manning also deferred deciding on whether he wanted to be tried by military jury or by judge alone.
His defence team says that Manning was troubled and should not have had access to the material referred to in the charges.
Last year, a man who reportedly trained Manning told the Guardian that the private had undergone a number of psychiatric assessments and that he had been too fragile mentally to be deployed to Iraq.
Manning's deferrals could buy his defence team more time to investigate the backgrounds of potential jurors – or negotiate a deal, according to former Coast Guard judge advocate and Yale lecturer Eugene R Fidell.
One of the witnesses in the military's case against Manning claims that he wrote that he believed he was changing history in a letter accompanying some of the data he alleged sent to WikiLeaks.
Today's hearing was officially the start of Manning's courtmartial.
- Additional reporting by Susan Ryan