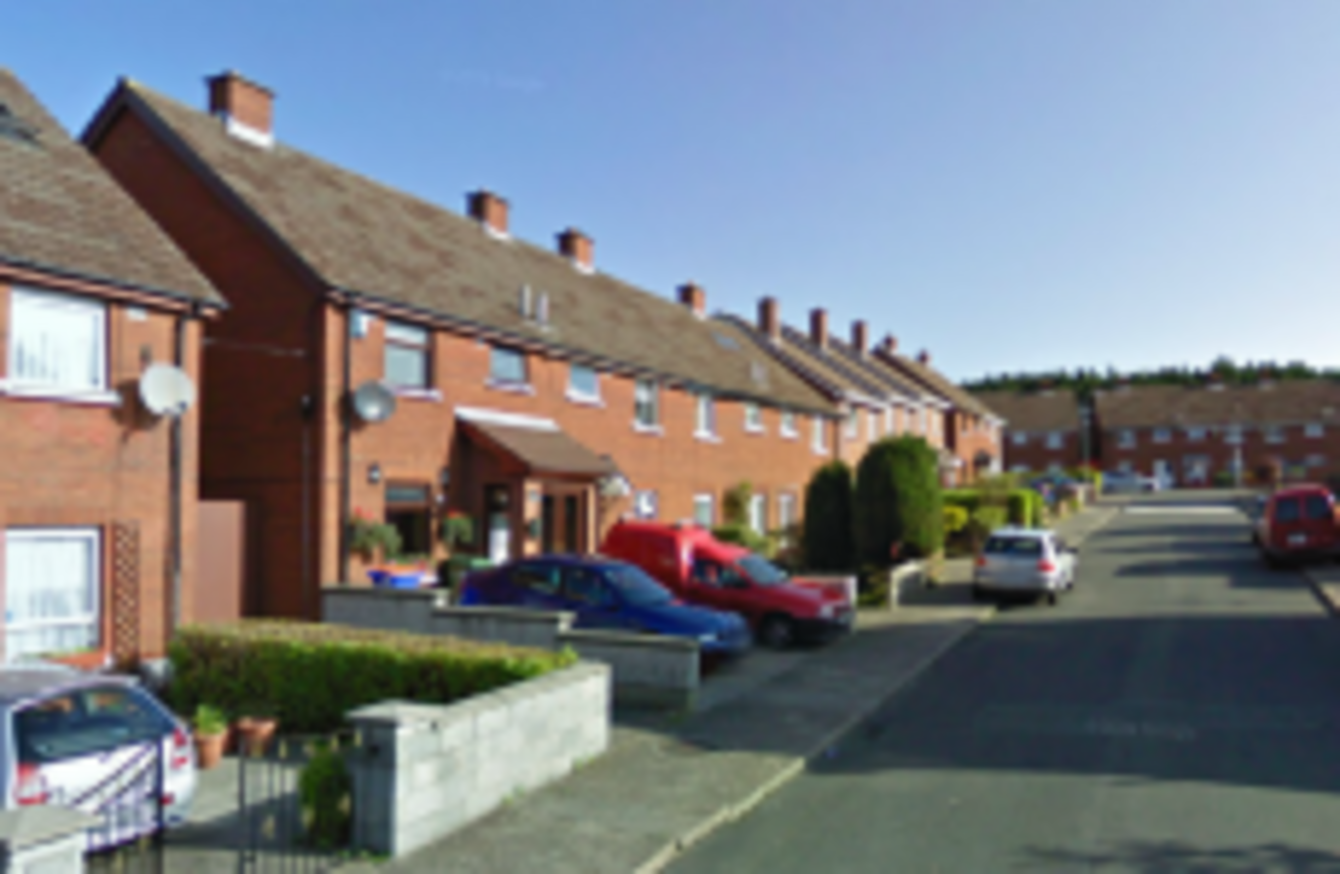 Kilbride Grove in Bray, where the fire broke out overnight.
Image: Google Maps
Kilbride Grove in Bray, where the fire broke out overnight.
Image: Google Maps
A MEMBER of Bray Town Council was hospitalised overnight after he and other neighbours entered a burning house to try and ensure its occupants were evacuated.
Sinn Féin's John Brady was alerted after a girl who was upstairs in the house in Kilbride Grove, close to the centre of the town, managed to escape and alert her neighbours to a second person trapped in the downstairs kitchen area shortly before 2am.
Brady and others made several attempts to enter through the front door and windows, but ultimately managed to enter the house through a back window and evacuate the stranded man before fire services arrived.
"The house was badly filled with smoke – we were beaten back a number of times," Brady told TheJournal.ie.
"We managed to get into the back garden – one of the lads managed to smash in the back patio doors," he added, saying it had taken him and others several minutes to find the trapped man.
"Luckily enough the occupant, who was trapped in the kitchen area, was able to get out and through to safety," Brady said.
Part-time fire service
Brady and others remained in the house and tried to contain the fire with fire extinguishers before the town's fire service – which is staffed by part-time firefighters – arrived to take over and extinguish the blaze.
The father-of-four described the girl who had raised the alarm as "the real hero" – saying it was her lateral thinking, in seeking to escape and seek help rather than save the stranded man herself, that had done the most to release him.
The councillor and the others who entered the house were taken to Loughlinstown Hospital where they were treated for smoke inhalation overnight before being released at about 6am.
Though fire services managed to contain the blaze to the kitchen area, it is thought that the house suffered significant smoke damage.
#Open journalism No news is bad news Support The Journal

Your contributions will help us continue to deliver the stories that are important to you

Support us now
Brady said the events drew attention to the lack of a full-time fire service in Bray, saying the 'call vetting' procedure used by Wicklow County Council – where some callers are told their situation does not merit the visit of a fire crew – meant lives had to be put at risk.
Brady and other local councillors have sought the creation of a single national fire authority which could deploy full-time fire services when and where they were most in need.
"Every time a crew is dispatched, it costs the county council money," he said, "so they try to limit the amount of call-outs to try and save costs. Unfortunately Bray has had many fatalities as a result."