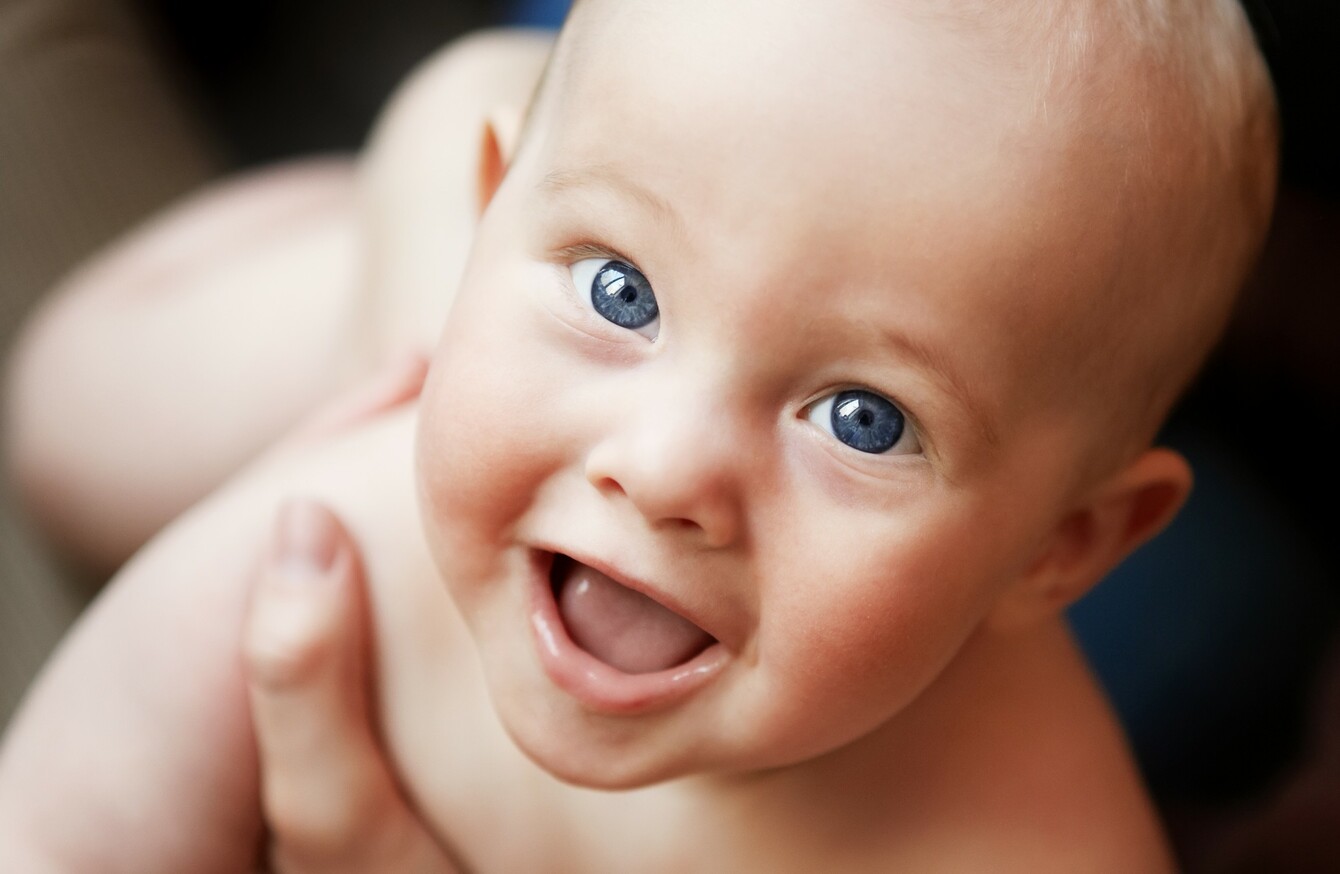 Image: Shutterstock/Malakhova Ganna
Image: Shutterstock/Malakhova Ganna
IT'S NATIONAL BREASTFEEDING Week and if you've had a new arrival recently or are expecting one soon, congratulations.
There is a lot of talk about breastfeeding floating around and whether a mother should or shouldn't breastfeed her baby, how to do it properly and even where to do it – so we spoke to HSE National Breastfeeding Coordinator Siobhan Hourigan and asked her the questions you may have been too embarrassed to ask.
So snuggle up with your new addition and let us ask the questions for you.
1. Do I have to breastfeed?
You don't have to breastfeed, no, but research has shown a wealth of benefits not only for the baby but also for the mother themselves. Breastmilk has all the nutrition a baby needs for the first six months of life and is easily digested by the baby.
For mothers, Siobhan says:
It's really good for mum's own health – it protects against ovarian and breast cancer and can help to get back to mum back to her pre-pregnancy weight when she's breastfeeding as well.
2. Am I physically able to breastfeed if I have small (or large) breasts?
Breast size does not affect your ability to breastfeed, luckily. Women tend to find that their breasts get bigger over the course of the pregnancy as the tissue necessary to facilitate breastfeeding is laid down but that is not always the case – and you should still be able to breastfeed.
3. It hurts when I breastfeed – is something wrong with me?
Some mums may feel discomfort at the start of a feed, when getting used to breastfeeding. If it continues to hurt during a feed, it can help to gently take baby off the breast, and try to attach baby again getting a good deep latch. If it continues to hurt ask your midwife, public health nurse, La Leche League Leader or Cuidiu breastfeeding counsellor for help.
Siobhan tells us:
A little discomfort is normal when you're getting used to breastfeeding and can be helped by adjusting the baby's position when feeding.
If there is actual pain, rather than discomfort in your breast, a milk duct could be blocked. Make sure to talk to your midwife or public health nurse as a blocked duct can lead to an infection or mastitis, so the sooner it's addressed the better.
4. When's the best time to breastfeed – and when I can express?
Siobhan says that your baby will tell you when it's time to feed by making 'feeding cues'.
These can be nuzzling toward the breast, opening and closing the mouth and sucking on their fingers.
She says it's best to feed the baby when it gives those cues rather than waiting till it cries as it will be harder to feed the baby then if it's in distress.
You can express after 4-6 weeks usually. Waiting this length of time allows your baby to feed often from your breast, which helps your body to regulate what amount of breastmilk your baby needs. If you express too early it could interefere with the milk-making process.
#Open journalism No news is bad news Support The Journal

Your contributions will help us continue to deliver the stories that are important to you

Support us now
5. Can I breastfeed in public?
Of course you can. The problem is women are often embarrassed to do so, or don't feel supported doing it. There are loads of support groups online and around the country (250 organisations at the last count) who can help women with breastfeeding and give a woman confidence in doing it in public. After all, feeding her baby is the most natural thing in the world and she shouldn't be made to feel embarrassed about it.
Siobhan says that she is working to make women feel comfortable breastfeeding in public and that:
Mum is feeding in response to baby's feeding cues and this happens when it happens, even when she's out and about, and people need to understand that it's natural. Sometimes you don't even know a mum is breastfeeding, it just looks like she's cuddling her baby.
6. How can I help my partner/wife with the baby if she breastfeeds?
While no one can breastfeed the baby bar the mother, a women's husband, partner, friends or family can do lots to help and support her.
Mother's need to get a lot of rest, so doing things like cooking, cleaning or taking any other children out for a few hours will give her the time and space to rest easy with her newborn and take the pressure off as much as possible.
Have we answered all your questions? Let us know in the comments below.
If you have more questions you can visit the HSE's breastfeeding.ie for a full range of resources including expert advice, demonstration videos, and tips on positions and encouraging baby to feed. You can get expert answers to your questions on the site, or on our new HSE Breastfeeding Facebook page.