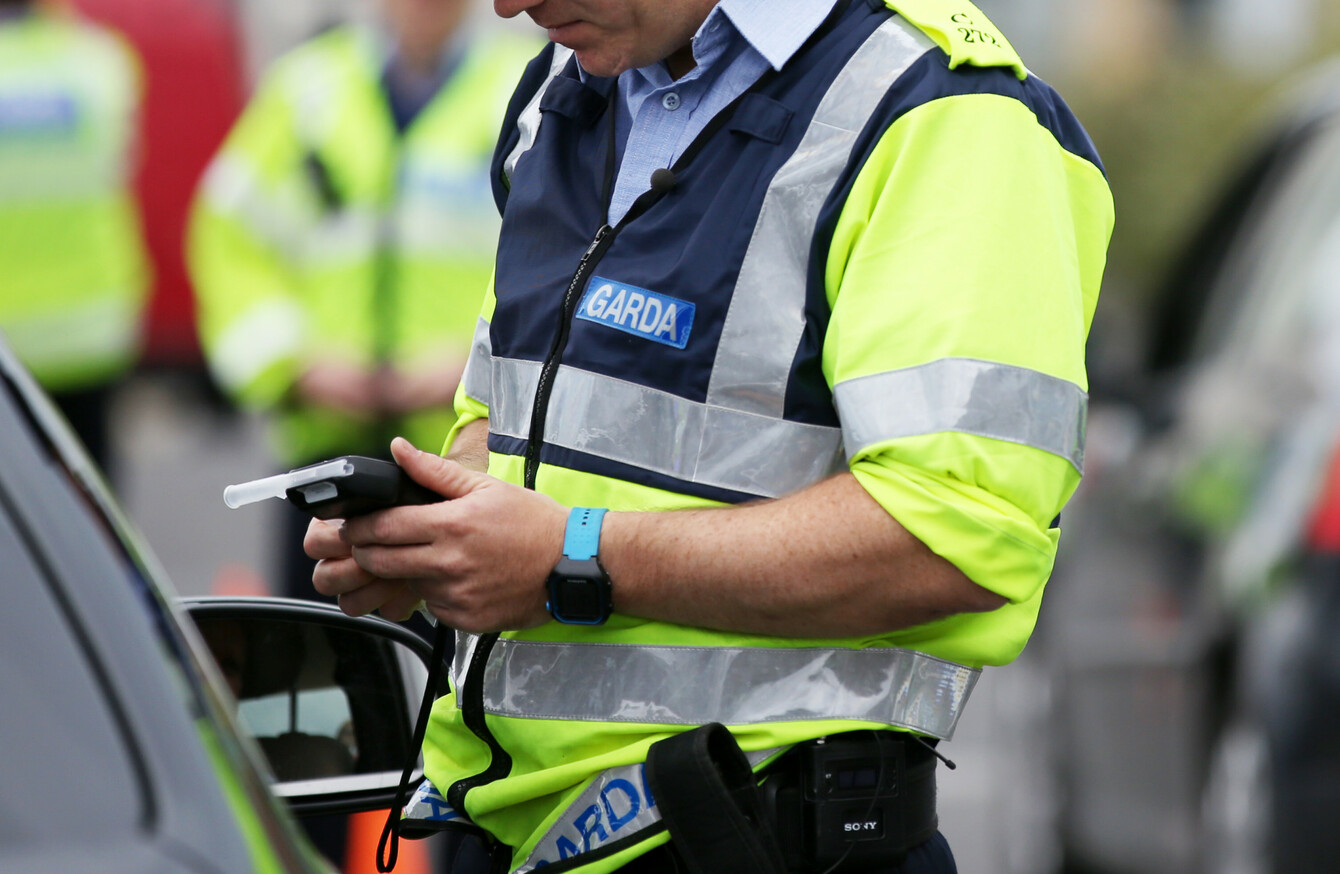 Image: Sam Boal/RollingNews.ie
Image: Sam Boal/RollingNews.ie
THE BODY REPRESENTING rank-and-file gardaí has said its members will not be "scapegoated for ill-considered policies" that were introduced by management during recessionary times.
In its first public statement on the issue since an internal report revealed a discrepancy of 1.4 million tests over an eight-year period, the Garda Representative Association (GRA) questioned why management required data on the number of negative breath tests at a time when resources were "scarce or diminishing".
"This data was utilised as a crude measure of productivity – and fed into a culture of competition among senior ranks to improve their promotion chances," the statement said.
The association went on to say that no one can "categorically say that it was our members falsifying data" and claimed it has numerous examples of supervisors and managers having input into the system.
There was also little or no training; and the recording process was obviously flawed. We have to ask who wanted this data recorded in the first place – and what does it purport to show? Goodhart's Law states that when a measure becomes a target – it ceases to become a good measure.
During the height of the recession when garda numbers had been significantly reduced, we were told by garda management figures – and propagated by government – that crime figures were falling. We blew the whistle and said that crime figures were being 'massaged' downwards – and we were vindicated by the Garda Síochána Inspectorate and latterly the Central Statistics Office.
The statement came following a discussion on the issue by the GRA's Central Executive Committee today.
It said it is clear in the report that managers do not wish to be blamed for the debacle, adding that it is "entirely of their own making".
"Their obsession with data collection, for no clear and distinct purpose, while our members were issued with endless directives at a time of under-resourcing, no training, increased workloads and an unclear system of collation was a policy of failure," the GRA said.
"Our members will not be scapegoated for ill-considered policies – and this should be the focus of political attention. If the people of Ireland have been let down; then it is in the management and deployment of scant resources to appease the need for purposeless data by those in power."