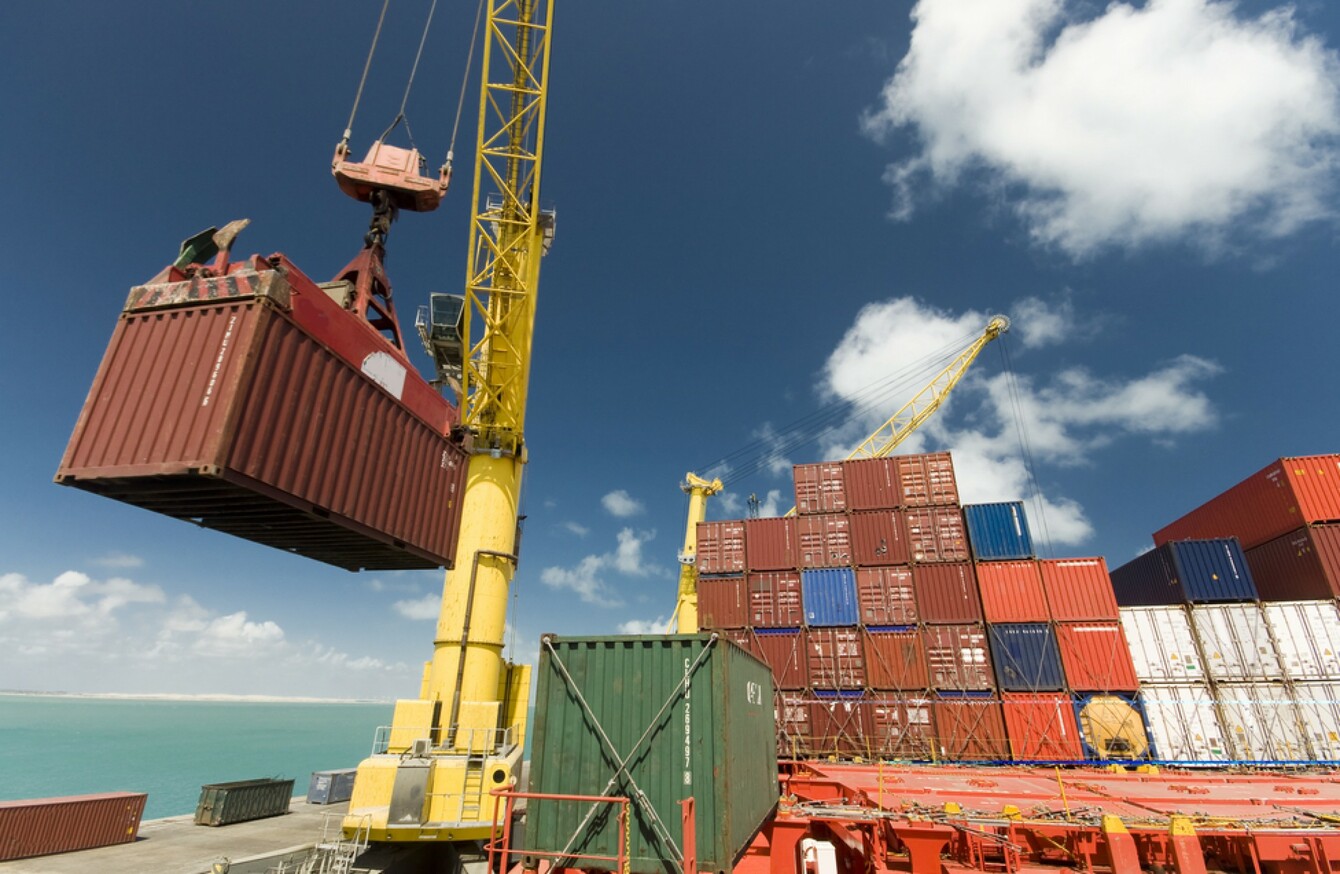 Image: Container via Shutterstock
Image: Container via Shutterstock
NINE OUT OF 10 Irish exporters feel that Brexit will have a negative effect on their business, according to the results of a new survey.
The survey conducted by the Irish Exporters Association (IEA) of its members found that 92% of people felt this way.
Results of the survey also showed that the weakened Sterling has already had an impact on businesses, with 65% saying they were negatively affected.
Nine out of 10 of IEA members said they exported to the UK, with the three main concerns being:
The reintroduction of border controls between the UK and Ireland
The impact Brexit will have on Irish economic growth
The reintroduction of customs procedures
Over half of people said that they will try to diversify their export market following the result.
"Depending on the trade deal that is negotiated between the EU and the UK, the potential is there to heavily impact the supply chain of Irish exporters," said Simon McKeever, chief executive of the IEA.
While the results of the survey focussed heavily on the negative aspects of the Brexit vote, over half of people felt that the UK leaving the EU would increase foreign direct investment to Ireland.
The results of the survey come following a Central Bank warning yesterday that Brexit will have a 'negative and material' impact on the Irish economy.
The Central Bank cut its growth forecast for this year and next on the back of the vote.