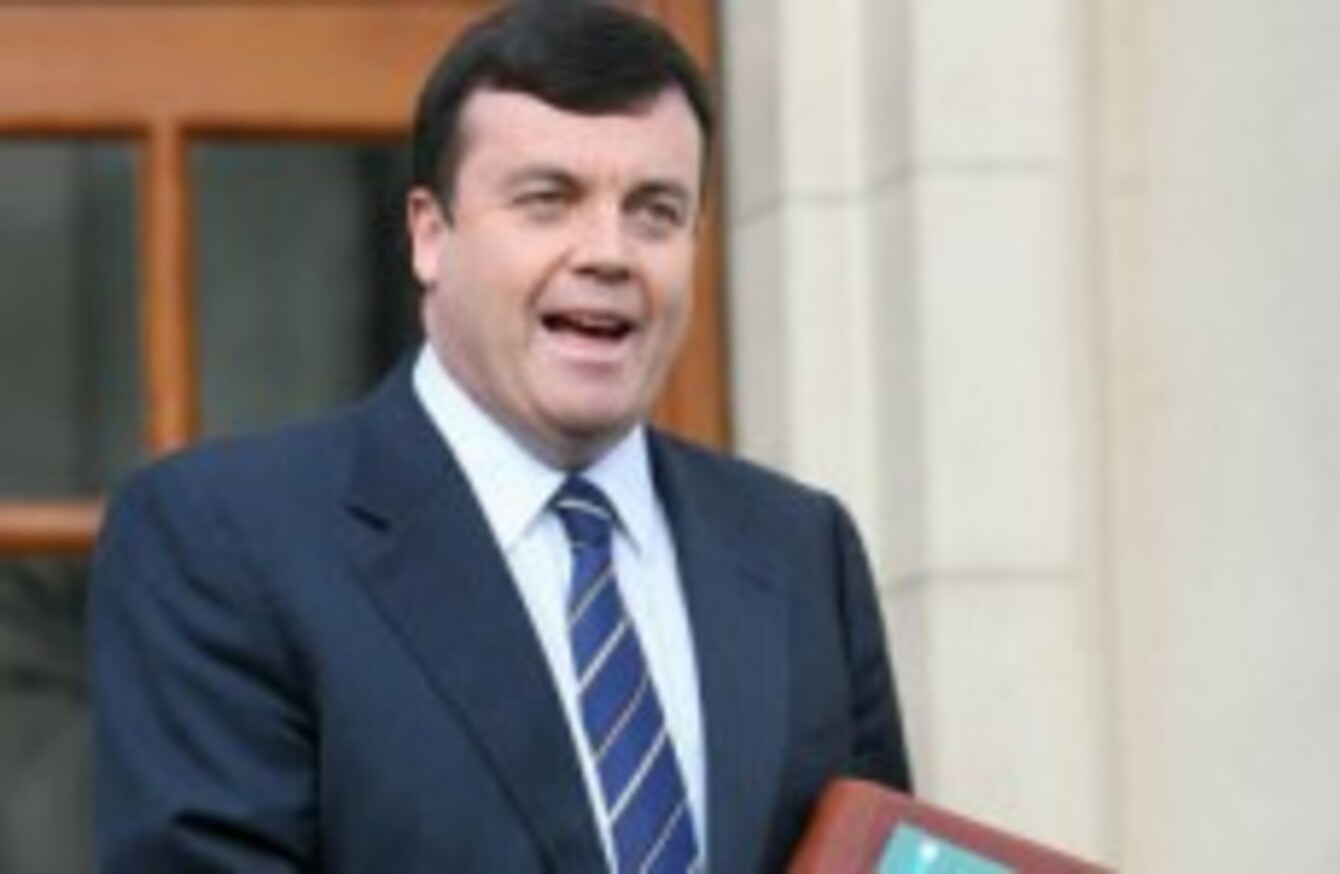 Brian Lenihan wore dark blue presenting last year's Budget
Brian Lenihan wore dark blue presenting last year's Budget
EVERYONE IS EXPECTING Brian Lenihan to be blue today – but they're also expecting him to WEAR blue. Last-minute betting on what colour tie the Minister for Finance will don to present Budget 2011 has settled on the neutral shade.
Paddy Power give Lenihan a 2/1 chance of wearing a blue tie; Boylesports make blue evens favourite and Hills are giving blue or navy a 9/4 chance. Paddy Power have yellow or gold at 4/1, red at 6/1, grey or silver at 8/1, and the very patriotic green at an outside chance of 10/1. Boylesports have grey as their second favourite at 6/4, black at 2/1, red at 6/1, yellow at 7/1.
Last year, Brian Lenihan wore a dark blue tie to present Budget 2010 – if this Budget is as bad as expected, perhaps his only option will be to go darker again, black or deep purple.
There are other options for a betting man and woman out there wanting to have fun with their final few euro. Paddy Power have as usual excelled themselves with the novelty bets – they are offering 50/1 for Brian Lenihan to pose as Santa Claus in his Budget Day photocall; 100/1 for Olli Rehn to deliver the Budget; 250/1 for Brian Lenihan to make his speech in German and 500/1 for us all to wake up and realise it was just a bad dream.