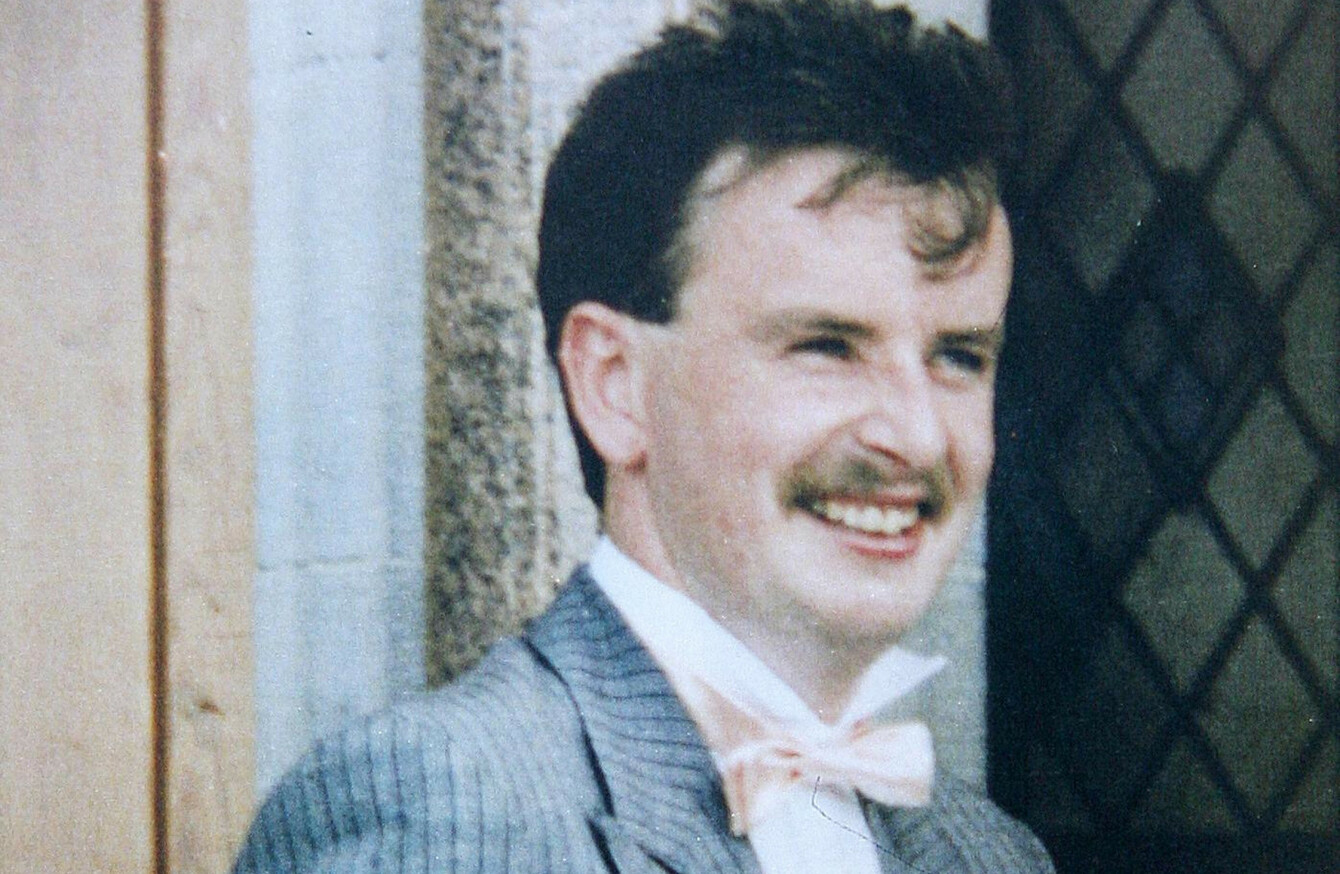 Aidan McAnespie
Image: PA Archive/PA Images
Aidan McAnespie
Image: PA Archive/PA Images
THE FAMILY OF Aidan McAnespie, a Tyrone man shot dead by the British Army 30 years ago today, will not be given the full report into his death.
The 24-year-old was shot shortly after crossing an army checkpoint on his way to Aughaloo GAC on 21 February 1988. The soldier involved, then-18-year-old David Holden, claimed the killing was accidental. He said that his wet hands slipped on the trigger.
His family claims that he had been subject to threats from British soldiers in the weeks before his death. Witnesses also claim that a soldier and policeman drove away from the checkpoint after the shooting.
No one was prosecuted.
His killing sparked widespread anger and led to the Irish government appointing then Deputy Garda Commissioner Eugene Crowley to carry out an inquiry.
However, the full content of the report was not made public. Speaking today in the Seanad, Justice Minister Charlie Flanagan said that even 30 years later, it is too sensitive to release.
"[B]ecause of fears that many people in the local community expressed to him as to their safety and security, they co-operated only and explicitly on the basis of an assurance of absolute confidentiality and that what they related to Deputy Commissioner Crowley was for the Government only. This report was submitted to the Minister for Justice in April 1988. To release the full content of the Crowley Report even at this stage 30 years later would be a breach of trust of the Irish government to those parties.
In 2002 the government approved an outline summary of the Crowley report's conclusions and it was provided to the McAnespie family. At that time, detailed consideration was given to producing an edited or redacted version of the report that would be meaningful, would not compromise confidentiality and could be provided to the family. However, given the nature of the report it did not prove possible to do so.
"It is a source of regret to me that this will inevitably be a disappointment to Aidan McAnespie's family who suffer from his tragic loss to this very day. However, the fact is that I must have full regard to the expectations of the many people who contributed in good faith to the Crowley inquiry on the basis of a guarantee of absolute confidentiality and to the persisting obligation in that regard."
Flanagan said he had recently arranged for a limited summary and the post-mortem to be sent to the McAnespie family.
Last month, former GAA President Peter Quinn told RTÉ's DriveTime that it "appeared" that McAnespie was targeted for assassination.
A GAA club is named for McAnespie in Boston.
The McAnespie family will today hold a short vigil at the spot where he was killed.