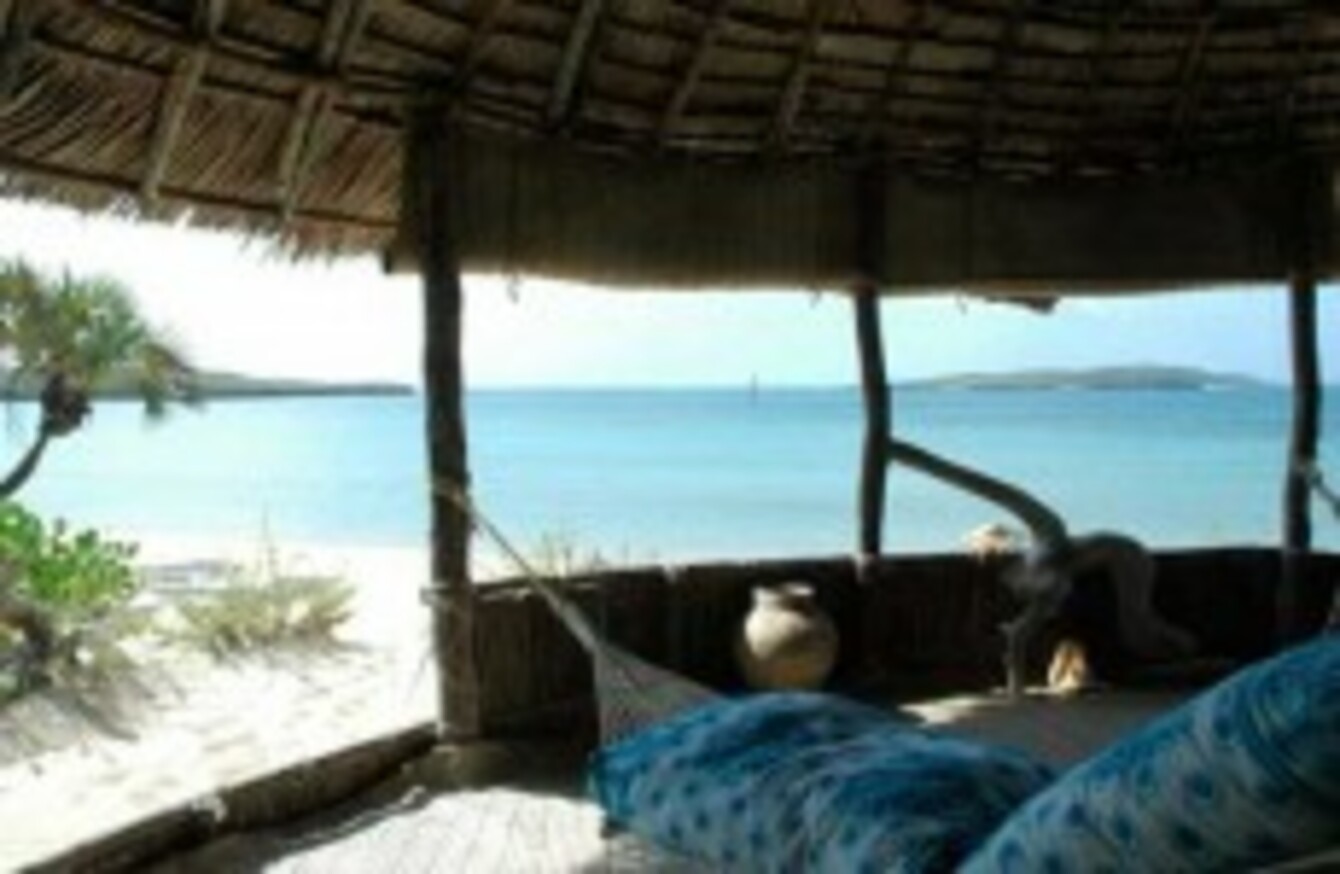 An view from the Kiwayu Safari Village where the couple are reported to have been staying.
An view from the Kiwayu Safari Village where the couple are reported to have been staying.
ARMED MEN KILLED a British man and kidnapped his wife from a beach resort in northern Kenya near the border with lawless Somalia, officials in the East African nation have said.
Police Commissioner Mathew Iteere said today that the couple arrived at the resort Saturday after visiting Kenya's Masai Mara reserve. He said they were the resort's only guests.
Other sources said they were staying at the Kiwayu Safari Village resort about 30 miles north of the island resort of Lamu.
Iteere said the attackers took the woman away by boat. He did not say where the attackers may have been from.
A Kenyan security official said a policeman arrived at the scene and saw six men carrying away the woman. He didn't shoot out of fear she could be hurt. The official spoke on condition of anonymity as he said he wasn't authorised to speak to journalists.
Britain's Foreign Office confirmed the attack in a statement and said they are working closely with Kenyan officials.
"We have deployed a consular team from our High Commission in Nairobi and are offering all possible support to the family of those involved," the statement read.
"Our thoughts are with them at this difficult time. We are working to secure the safe and swift release of the British national who has been kidnapped and ask those involved to show compassion and release the individual immediately."
There was no answer from the resort, which consists of 18 luxury cottages spread along a private beach.
It was not known if the attackers came from neighboring Somalia, where pirates often prey on foreigners and an Al Qaeda-linked insurgent group called Al Shabab holds much of the south, or if they were Kenyans.
A statement posted on the Foreign Office travel advice website said: "We continue to advise against all but essential travel to within 30 kilometres of Kenya's border with Somalia. There have been previous attacks by Somali militia into Kenya. Three aid workers were kidnapped in July 2009, and two western nuns in November 2008."
Attacks on tourists are unusual in Kenya, which is popular for its safari vacations and pristine beaches.