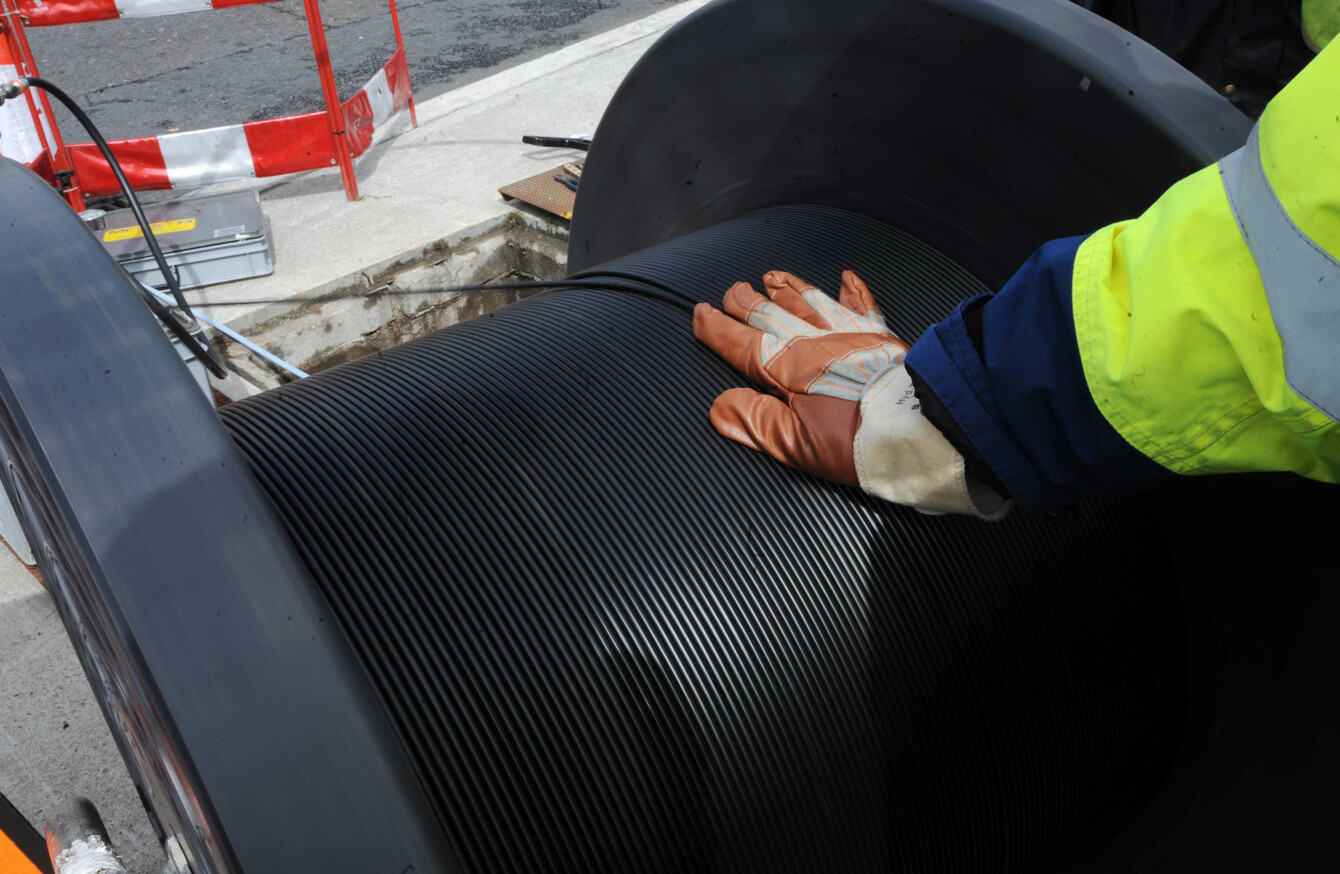 HIgh-speed broadband must be at least 30 mb/s.
Image: Laura Hutton/RollingNews.ie
HIgh-speed broadband must be at least 30 mb/s.
Image: Laura Hutton/RollingNews.ie
ONE OF THE bidders for a lucrative State contract to provide broadband to hundreds of thousands of rural homes has pulled out of the process.
An ESB-Vodafone submission had been competing for the tender but before final bids were submitted today they informed the minister that they would not be moving forward.
It means now that only two bids, one by Eir and one by Enet, will be competing for the final award which will be made next year.
The decision by ESB-Vodafone represents a blow to competition within a procurement process that has been beset by delays since it was first announced in 2012.
The tender the two remaining bids are competing for is to supply high-speed broadband to 542,000 premises in rural areas that are not currently being served by commercial companies.
The Department of Communications, Climate Action and Environment says the two submissions will be examined over the coming weeks before a final tender bid is sought by the bidders.
The department could not say when work would begin after the contract is awarded but said it was hopeful some of the work could begin next year.
At present Eir is already in the process of providing broadband to 300,000 rural homes and businesses after it was deemed that these premises would not be part of the areas that require State intervention.
Other population centres are seeing investment by private operators with the minister saying today that the ESB-Vodafone consortium remains committed to investing €450 million across 51 towns.
Current figures show that 1.5 million premises have access to high-speed broadband, representing about 67% of premises in the State.
At a briefing today Minister for Communications Denis Naughten pledged that this would increase to at least 91% by 2020, adding that he can understand why people are frustrated.
"People are doubtful and you can't blame them for being doubtful. Because people have been promised, broadband and broadband and broadband and it didn't happen. It is actually happening now," he said.
About 50% of the queries I meet going up and down the country is from people who say it's coming to their neighbour or it's coming to me and I haven't been connected, so people do actually see it being built out.
Reacting to today's pullout by ESB-Vodafone, Fianna Fáil said it was evidence of a "convoluted, ham-fisted and drawn out process" presided over by the government.
"The net effect of this is a reduction in competition, and more than likely will lead to a spiralling in costs for taxpayers," spokesperson Timmy Dooley TD said this evening.