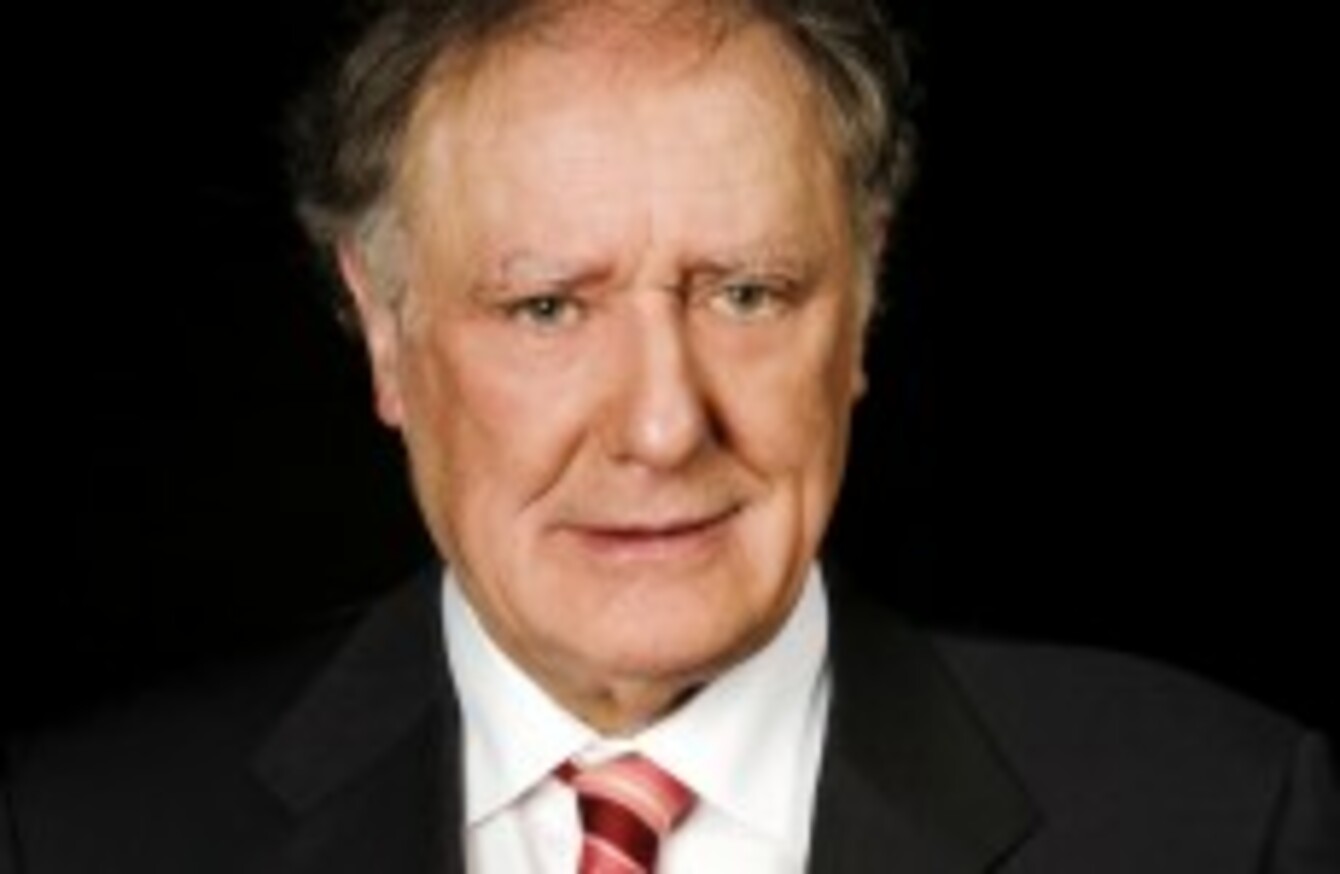 TV3 BROADCASTER Vincent Browne has said he had been "used as a ploy to get out of debates" by Fine Gael leader Enda Kenny, after the latter refused to take part in TV3′s planned leaders' debate tomorrow night.
Kenny yesterday confirmed that he would not be in a position to take part in tomorrow's debate, having made alternative arrangements for events tomorrow night.
On Friday, Kenny said he would refuse to take part in any debates moderated by Browne, taking exception to a remark made by Browne on his TV3 show in September. Browne had, however, subsequently offered to step aside if another host could secure Kenny's participation.
Speaking to Ryan Tubridy on 2fm this morning, Browne said Kenny's opposition to him came about because of a "stupid colloquial remark to do with standing aside. I made an apology; Fine Gael subsequently said that they accepted that apology."
"Anyway, us journalists shouldn't be part of the story. We should just be covering them."
Browne said that while he regretted his "stupid, colloquial remark", the Broadcasting Authority of Ireland had rejected public complaints about it, acknowledging his  near-instant apology for the gaffe.
Speaking in September after a botched leadership heave against him from within Fine Gael, Browne had suggested that Kenny 'lock himself in a dark room with a revolver and a bottle of whiskey'.
The BAI complaint, lodged by the mental health charity Headline, was dismissed last Friday.
In today's Irish Independent, Fionnan Sheahan suggested that Kenny and Browne had begun as long ago as 1982, when Browne attacked Kenny on an edition of the Late Late Show.
"I've met Enda countless times since then, and we've gotten on fine… I don't know why Fionnan thinks that."
Browne also said he was "surprised" at accusations that he had acted in a sexist manner towards Labour's Joan Burton when she appeared on his show two weeks ago, saying he "didn't think anything I said was sexist".
Browne had been criticised for his handling of Burton's appearance, alongside Socialist MEP Joe Higgins – with many saying Browne had continually interrupted Burton while she was speaking, but had not acted similarly to Higgins.