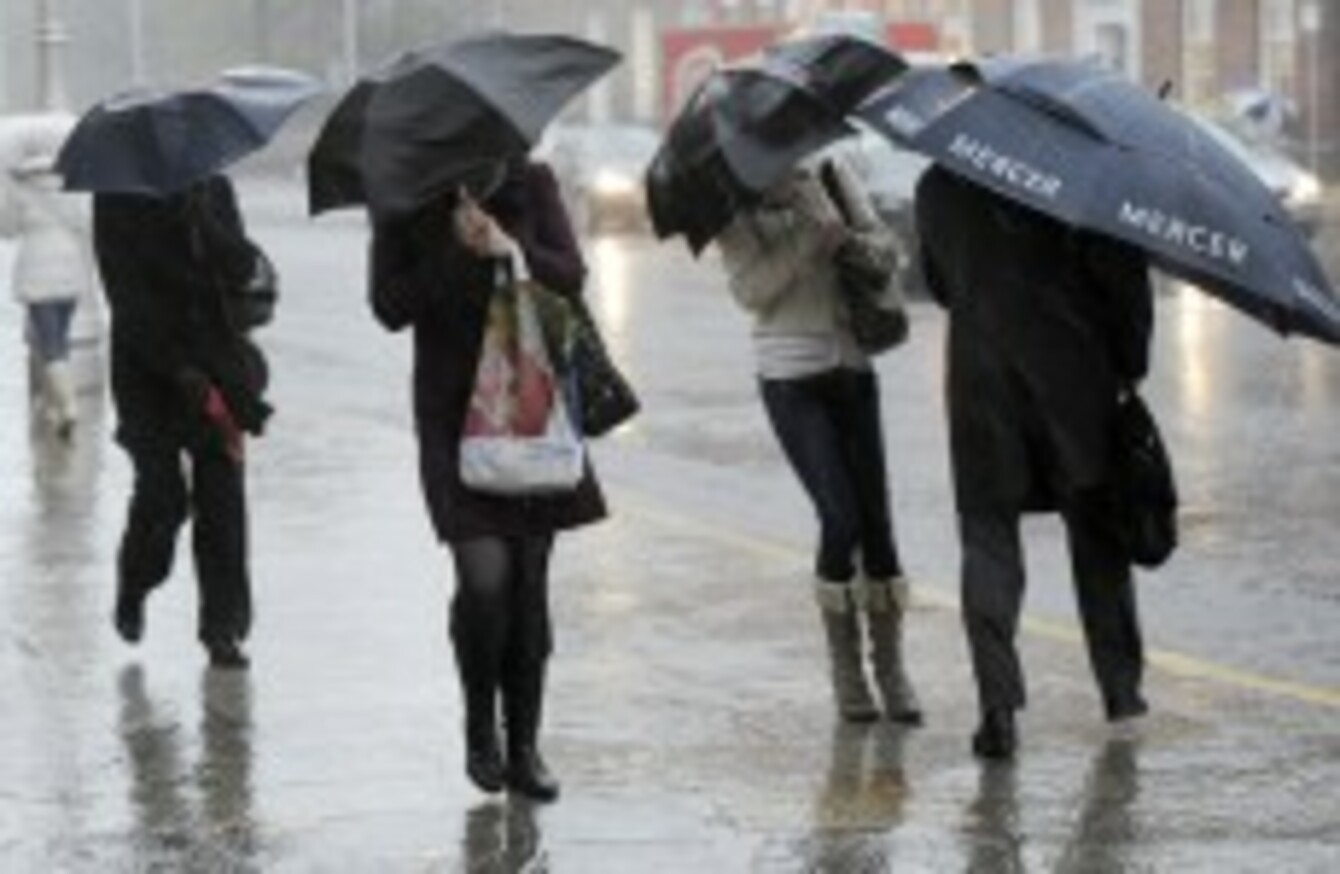 Image: Sasko Lazarov/Photocall Ireland
Image: Sasko Lazarov/Photocall Ireland
BAD NEWS FOR anyone hoping Ireland had seen the last of the winter weather (i.e. most people):
This week looks set to be cold, wet, miserable – and may even see some snow, as temperatures look set to drop to as low as -6 degrees Celsius towards the end of the week.
Weather forecasters have said that the week will start off wet before gradually getting colder.
IWO.ie is warning that temperatures will drop to around 2 to 5 degrees Celsius from Wednesday, and that it could be as low as -5 at night. It also warns that there is a real possibility of snow, saying:
At this stage it looks likely that we will see a blast of cold from the East with some snow in Eastern areas by weekend and temperatures down to -6 degree Celsius.  It is possible that the colder air will stall over England and not make it to Ireland but it is just as likely that the cold air will push over Ireland and possibly meet an active system from the Atlantic which could see some heavy snow early next week.
Met Éireann have echoed the prediction saying that current indications suggest that next week will remain very cold.
Keep those winter hats and gloves on standby (and possibly a snow shovel. Just in case…)