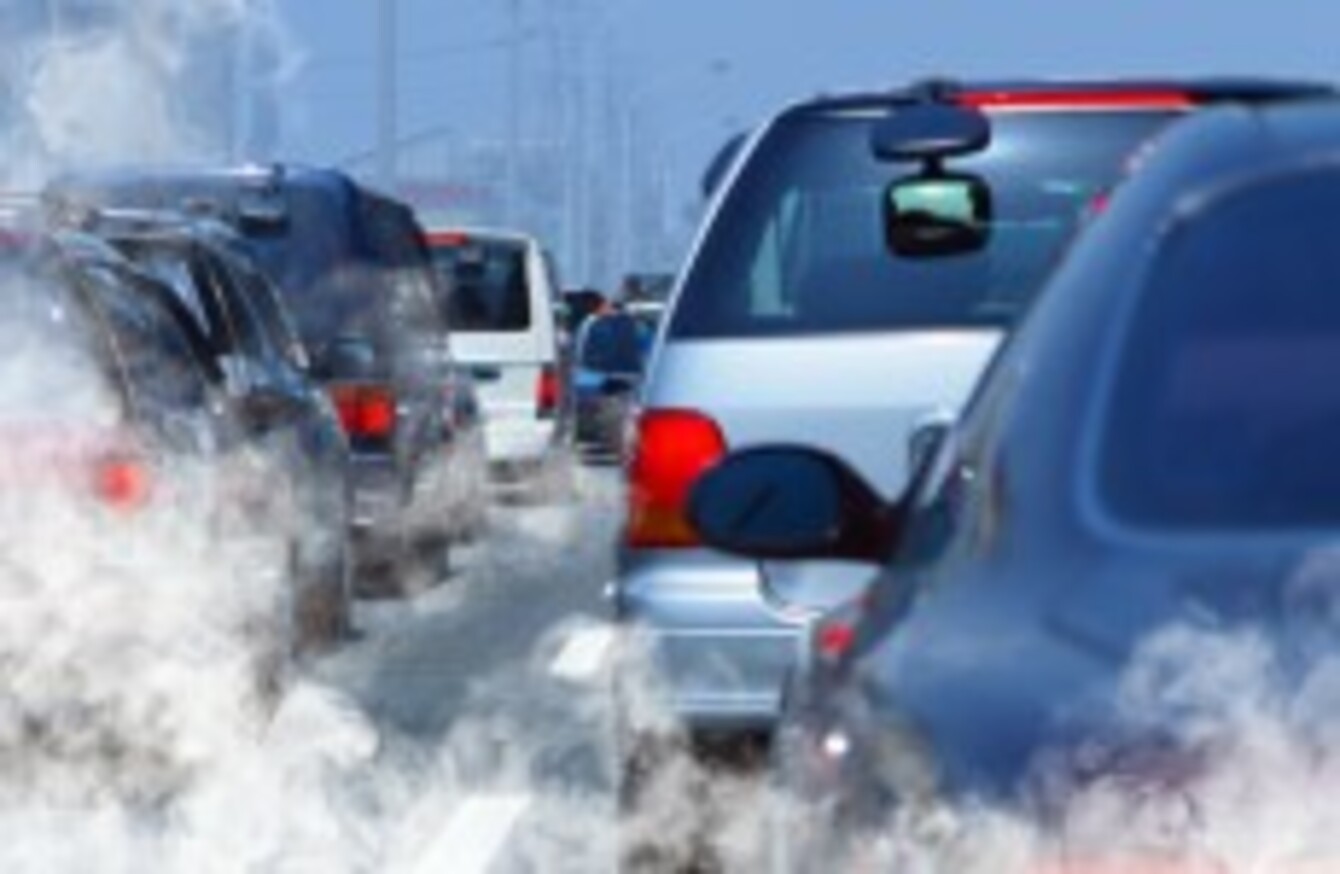 Newer cars with higher emissions will see proportionally larger increases to their annual motor tax bill.
Newer cars with higher emissions will see proportionally larger increases to their annual motor tax bill.
THE COST OF taxing a car will increase by up to 25 per cent next year, depending on the age and emissions standards of the car, under measures unveiled this afternoon.
The proposals under Budget 2013 will see an across-the-board increase of 7.5 per cent on cars registered before 2008 – meaning cars with a 2-litre engine will see the annual tax bill jump from €660 to €710.
A more modest 1.4-litre car, meanwhile, will increase from €358 to €385. The smallest cars with a 1-litre engine will go from €278 to €289.
The increases are more steep for newer cars, which are taxed based on their emissions rather than their engine capacity.
The steepest jump will come for owners of cars emitting between 110g and 120g of carbon dioxide per kilometre of travel.
Their annual motor tax bill will jump by 25 per cent, from €160 to €200 per month.
In pure monetary terms, cars with higher emissions will continue to see their tax bill go up and up – with the least eco-friendly cars seeing an increase of €92 a year.
However, the owners of cars with lower or no emissions will see their tax bills fall. Emission-free cars bought since 2008, or electric cars bought before then, will see their tax fall by almost a quarter, to a flat rate of €120 per year.
Separately, the Vehicle Registration Tax paid on new cars  - which is also calculated based on the car's emissions – will go up slightly, with a segregation of the previous bands from seven to eleven.
End of the road for traditional '12′ numberplates
Other reforms announced in today's Budget will see an amendment to the current well-known system of registration plates – with slightly different plates assigned to cars depending on whether they are bought in the first or second half of the year.
From January, cars bought and registered between January and June will have the registration prefix 131, while vehicles registered from July onward will have the prefix 132.
The motor industry had sought the introduction of a second numberplate in order to distribute purchases more equally throughout the year. They argued that motorists currently perceive a car with an 07 registration plate as five years old, irrespective of when it was actually bought.
Some motor dealers – backed by independent TD Michael Healy-Rae – also argued that some motorists would not buy a car with a registration plate including a 13 prefix – fearing that the number could bring bad luck to their vehicle.
Announcing the proposal, however, Michael Noonan said the amended scheme would remain in place for 2014 and successive years.