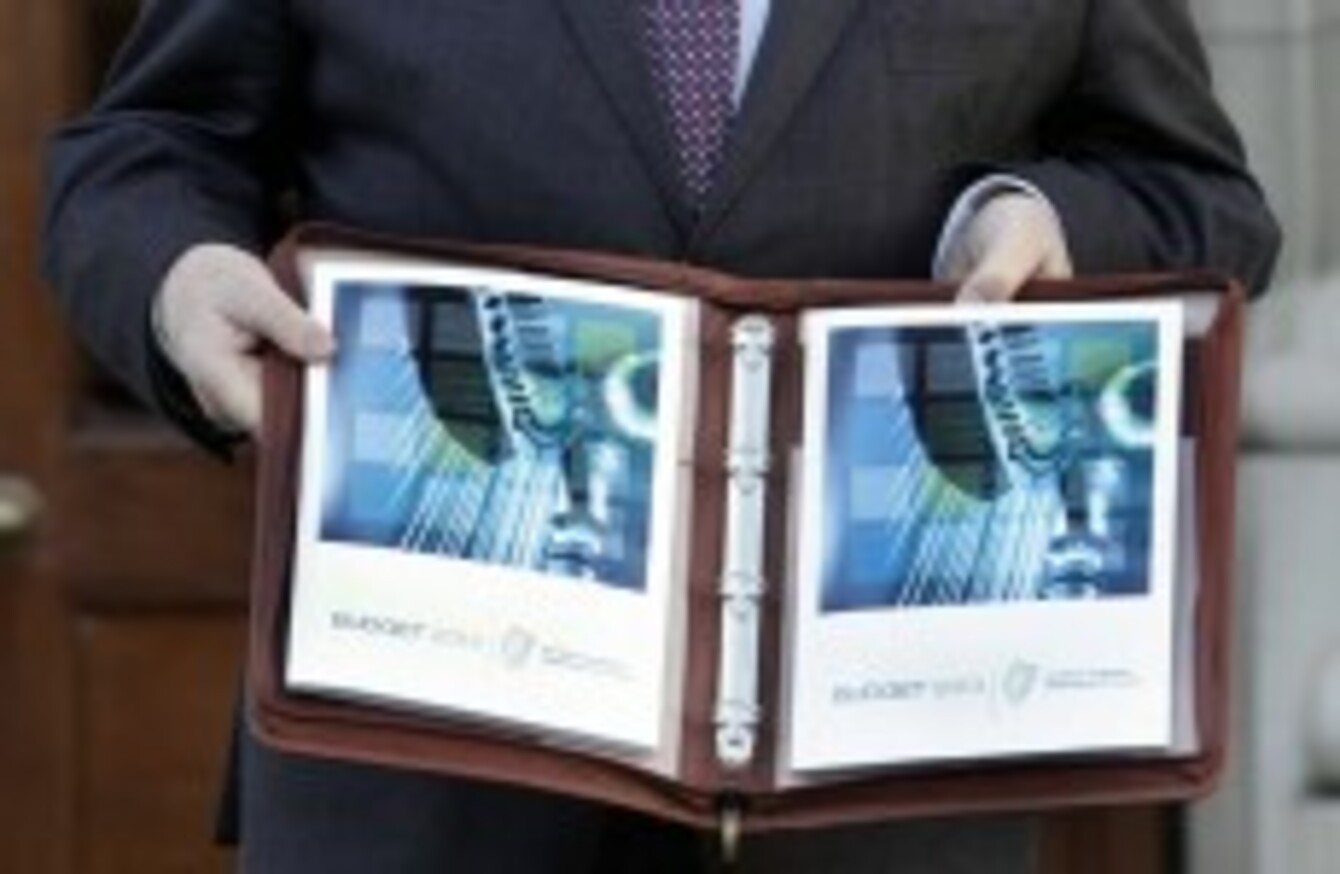 Finance Minister Michael Noonan with the Budget documents
Image: Mark Stedman/Photocall Ireland
Finance Minister Michael Noonan with the Budget documents
Image: Mark Stedman/Photocall Ireland
BUDGET 2013 WAS announced yesterday – and some of the measures have already kicked in.
If you're curious about when the cost of alcohol and tobacco is changed, the news is that the measures regarding these kicked in at midnight. That means that the excise duty on wine increased by €1 and a pint of beer or cider increased by 10 cent, as did a standard measure of spirits.
With tobacco, meanwhile, a packet of 20 cigarettes will now cost you 10 cent more, or if you buy roll-your-own tobacco, expect to pay 50 cent more per packet.
The other Budget measures will kick in from 2013, including:
2013
The reduced rate of Universal Social Charge for those over 70 with an income in excess of €60,000 will be discontinued from the 1 of January 2013
Child benefit payments will be cut by €10 per child for the first and second child, and by €18 for the third child
Social Welfare changes
The rates of both VRT and Motor Tax across all categories will increase from the 1 January 2013
Capital acquisitions tax increase and threshold reduction
Capital gains tax changes for farm land
Prescription levy
The higher education student contribution goes up by €250, to €2,500 (and will do again each year until 2015)
Excise duty on the purchase of vehicles
Property Tax will be introduced but won't begin until 1 July 2013
PRSI changes
From 1 July 2013, Maternity Benefit will be treated as taxable income but will be exempt from the USC
The haulier industry will receive a rebate on diesel with effect from 1 July 2013
Carbon tax increases kick in at €10 per tonne from 1 May 2013
2014
Unearned income will be subject to PRSI from 2014
From 1 January 2014, tax relief on pension contributions will only subsidise pension schemes under €60k per annum
Carbon tax increases of €20 per tonne kick in from 2014
Child benefit will be cut by €160 to €140 per month for the fourth and subsequent child