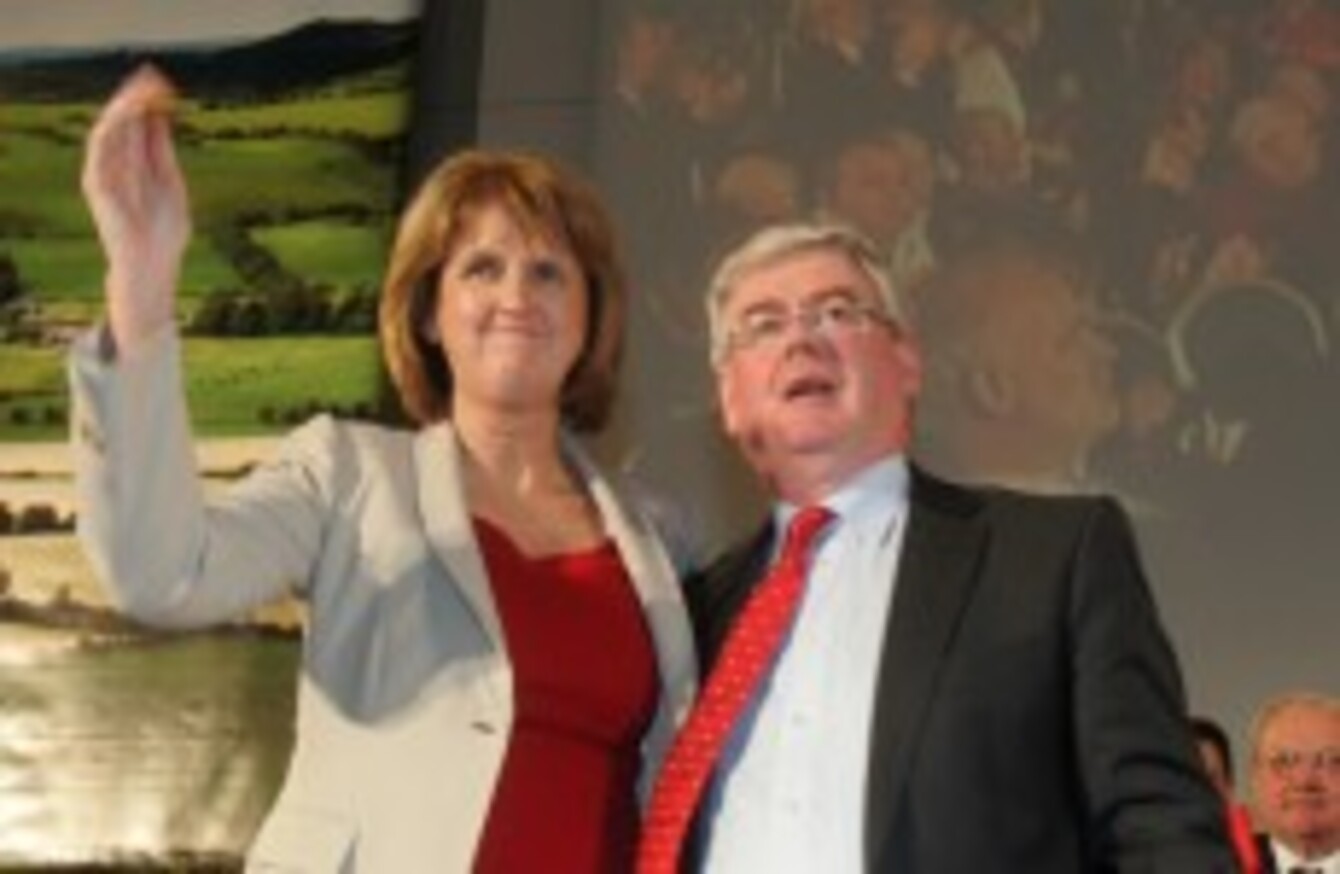 Image: Eamonn Farrell/Photocall Ireland
Image: Eamonn Farrell/Photocall Ireland
SOCIAL PROTECTION MINISTER Joan Burton has admitted that December's Budget may wield the axe on social welfare spending – despite assertions from the Taoiseach and Tánaiste that spending would be safeguarded.
RTÉ News reports remarks made by Burton at an event in Dublin this morning, where she said she could not offer a commitment that welfare would not be cut in December's measures, which will seek to make up a shortfall of around €3.8bn.
There was better value for money to be had in the social welfare system, Burton said.
But less than six weeks ago – when they gave a press conference to mark their 100th day in power – Burton's party leader, Tánaiste Eamon Gilmore, and the Taoiseach Enda Kenny pledged that social welfare spending would not be hit in the Budget.
At that press conference, the pair also pledged not to increase income taxes.
A government spokeswoman this afternoon commented that the Taoiseach and Tánaiste had said the social welfare rates would not be cut, but that the spending on social welfare would be reduced through other means.
Yesterday, addressing the MacGill Summer School in Glenties, Kenny announced a "radical shake-up in our welfare, employment and training systems".