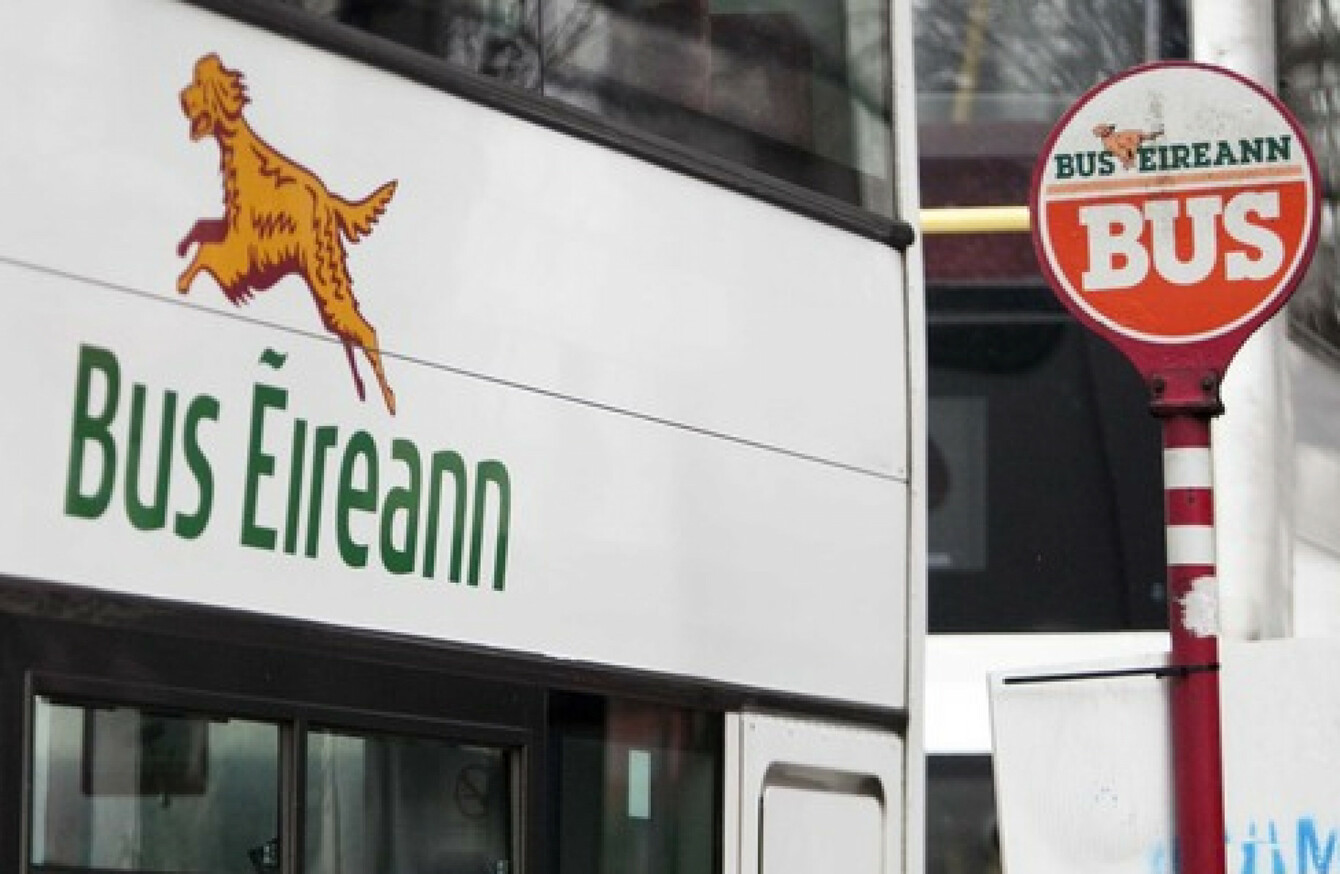 Image: Leah Farrell/Rollingnews.ie
Image: Leah Farrell/Rollingnews.ie
BUS ÉIREANN HAS issued a tender seeking to provide customer service training to its drivers.
In a bid to achieve its goal of making 2019 "the year of the customer", the company said it wants a "step change" in its customer satisfaction levels.
Complaints made about the services the company provides in recent years focused less on the behaviour of drivers and more on strike action, inaccurate "real-time" information and even food defrosting. 
The contract for the customer service training covers a range of areas – education and training services, management training, specialist training and personal development training. 
Bus Éireann proposes to offer the contract for training over a three-year period, with the option of extending for another year or two years.
It said: "Bus Éireann has a requirement to have all its drivers and on occasion additional staff, trained or educated in best practice customer service."
When approached for comment, a Bus Éireann spokesperson told TheJournal.ie: "Prior to operating a service all drivers receive induction training which includes yet is not limited to vehicle familiarisation, customer care as well as route training.
"To compliment this training Bus Éireann recently piloted a customer service training programme in Waterford in September 2018 with a specific focus on customer satisfaction.
Waterford was chosen as the pilot location for this programme on account of an enhanced city network which is being implemented in December.
Following the completion of this pilot Bus Éireann are now exploring investing further in this programme and have issued a tender document accordingly.
In recent years, the future of the company appeared uncertain. In 2016, Minister for Transport Shane Ross said the state of the semi-state's finances was "fairly bleak". 
Last year, drivers went on strike over pay and conditions as management were looking to implement changes to workers' contracts in order to combat losses. 
Earlier this year, however, Bus Éireann said it was looking for nearly 200 new drivers. 
Its then-CEO Ray Hernan said the new jobs were a sign of the company's new "growth phase". 
"When introduced, [it] will greatly benefit our customers and should incentivise more people to make the switch to public transport," he said.