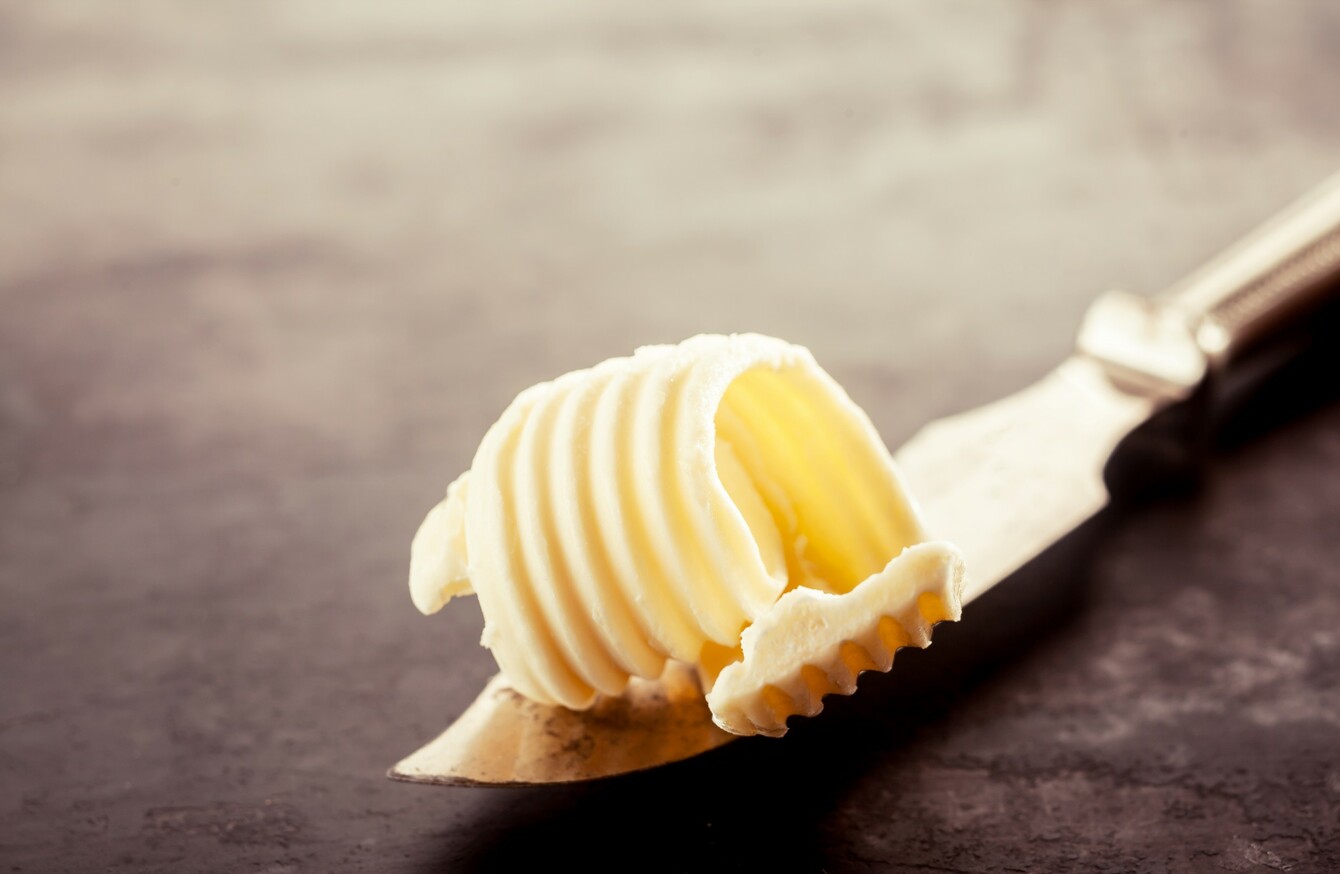 Image: Shutterstock/stockcreations
Image: Shutterstock/stockcreations
NEW GUIDELINES INTRODUCED today aim at tightening up the criteria for the products that are able to use variations of the word 'butter' in their marketing.
You might think that it is pretty clear what is and isn't butter, but the lines are blurred when it comes to fat spreads.
Often these are equated with having butter-like taste with terms like 'buttery' and 'butterly', something that the the Food Standards Authority of Ireland (FSAI) is looking to clamp down on.
"It is natural that marketing specialists will use every means at their disposal to gain a competitive edge over their rivals," explains Pat O'Mahony, chief specialist in food technology with the FSAI, "But this must not be achieved at the expense of consumers' trust."
What can be referred to as butter? 
The guidelines make it clear that the term 'butter' should be used to refer to a churned-cream dairy product consisting primarily of butterfat, water, non-fat milk material and also possibly salt.
So, while that is exactly what you would get if bought this…
It isn't what you would getting if you bought this…
While the guidance document is not legally binding in what can and cannot be put on labels (seeing as this is already mostly looked after at an EU-level), it aims to boost consumer confidence in the area.
"By setting out the pertinent legislation in the guidance document, we are making it easier for food businesses to avoid the apparent confusion that currently prevails in relation to what constitutes 'butter', as compared to the variety of other fat spreads on the market," O'Mahony went on.