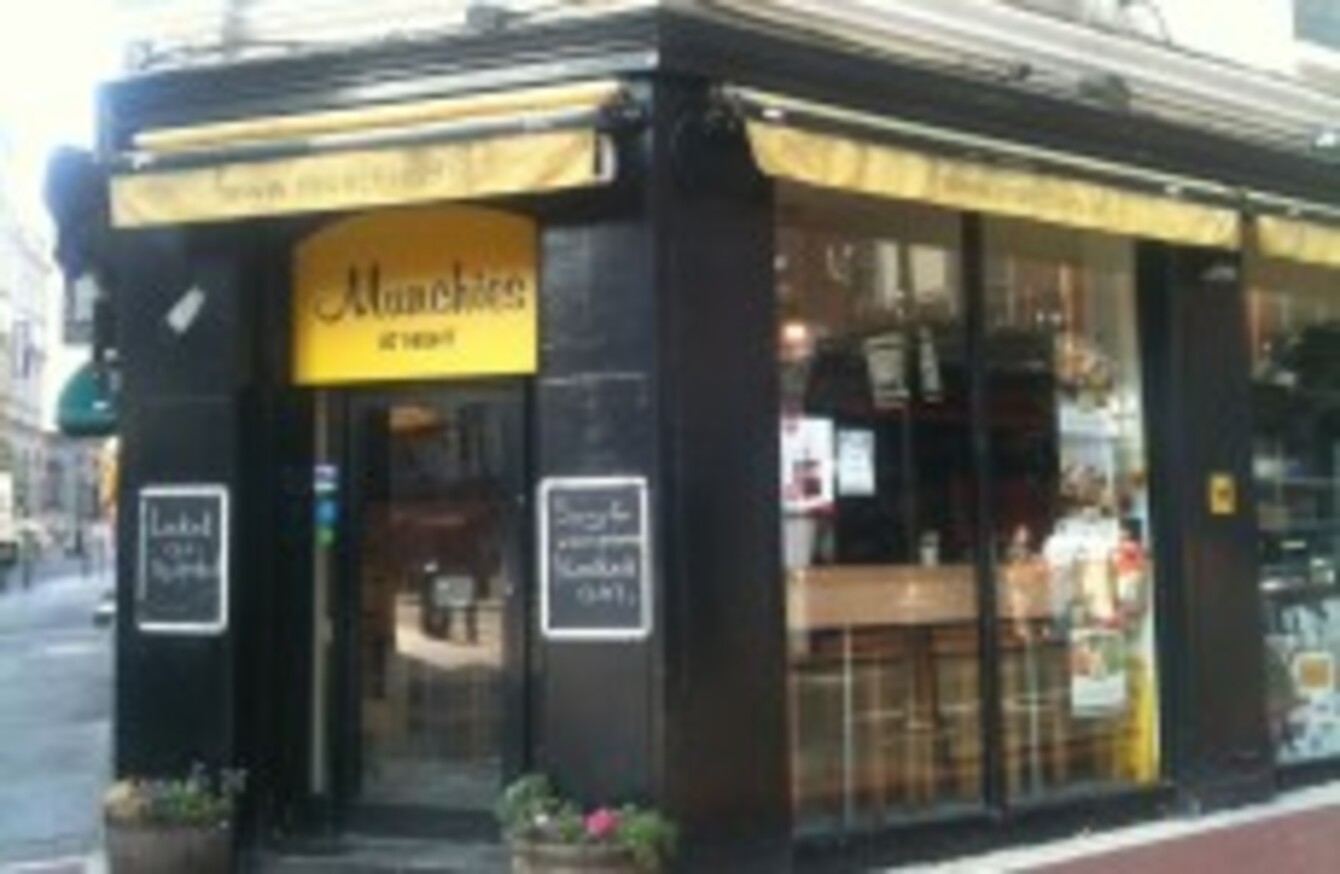 Staff are informing customers of the lock-out at Munchies on South William Street with chalkboard messages
Staff are informing customers of the lock-out at Munchies on South William Street with chalkboard messages
STAFF OF MUNCHIES café in Dublin city centre have been locked out by their landlord following a rent dispute.
Arriving at the South William Street café on Saturday morning, staff found that the locks had been changed during the night without any prior contact. Security are now inside the café and entry hasn't been granted to recover personal belongings or to contact clients.
The ten staff employed by the café, one of seven in the Munchies chain, are now unsure of their future.
A reduced rate of rent had been paid on the 35 year lease for a number of months with no objection from the landlord, Munchies manager Elaine O'Hora told TheJournal.ie.
She welcomed the support they have received, saying that they have been sent many texts and emails from customers upset by the closure of 25-year-old cafe.
(Image Credit: Chloe Harris)
The lease contains the controversial upward only rent review (UORR) clause like many other properties in the city centre.  This means that the rent paid on the property can only rise or remain level, but never fall.
Dublin Chamber of Commerce says that many tenants are having issues paying their rent, with UORR clauses frequently playing a part, notable in the high-profile examples of Bewley's and HMV.
They encourage that tenants and landlords engage in discussions if there is a problem as it will often result in a "win-win situation" for both parties.
A recent High Court ruling involving Bewley's café on Grafton Street stated that their rent must fall to match current market conditions.