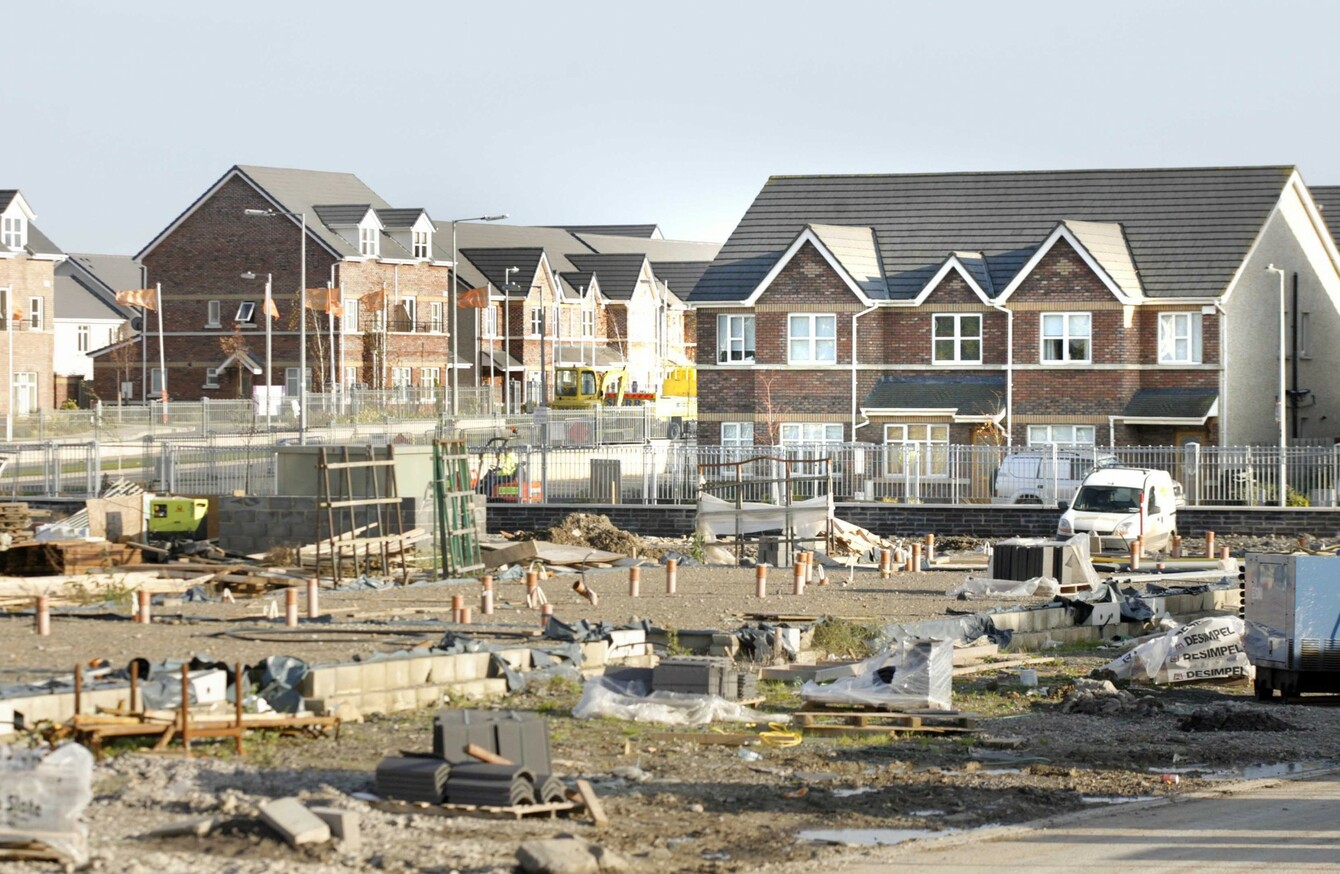 Image: Mark Stedman/RollingNews.ie
Image: Mark Stedman/RollingNews.ie
IRISH HOUSEBUILDER CAIRN Homes has secured sales on most of the houses at its new development – despite the fact that construction hasn't even started yet.
The company announced this morning that it is set to build 71 housing units at a site adjoining its existing Parkside development off the Malahide Road in Balgriffin.
The firm has struck an investment agreement in which the National Asset Management Agency (Nama) has a minority interest, and the two organisations will form a joint venture to work on the project.
Cairn said that the development will have "an estimated gross sales value of €25 million". Construction is due to start on the site "immediately".
While building has not officially started yet, Cairn said that €18.1 million of sales, representing 52 units, "has already been secured through strong pre-sales in January and February 2017″.
Pre-sales
A spokeswoman for Cairn said that a full deposit has been put down on the 52 units.
Cairn Homes chief executive Michael Stanley said that the project "is in line with our strategy of building quality new homes on attractive sites in the greater Dublin area".
"This alternative operating model is a new departure for the company which we hope will offer us further opportunities in the future. The strong level of pre-sales we have seen demonstrates the pent-up market demand for well-built, new homes in good locations."
Cairn started working on its Parkside development at the start of 2015. It has built and sold more than 160 homes at the site, and has plans to construct about 150 more.
The company is a young one, first listing on the Dublin and London stock exchanges in 2015.
Open for business
It was the first Irish housebuilder to complete an initial public offering in almost 20 years. The last beforehand was McInerney Holdings in 1997.
Cairn's full year results for the year to the end of December 2016 will be released in March.
Goodbody financials analyst Eamonn Hughes said in a research note that he expects Cairn to complete 355 home sales in its 2017 financial year after completing 104 sales in 2016.
"This announcement indicates strong momentum at the Parkside location," he said.
Davy analyst Colin Sheridan said that the announcement indicates "two important points".
"The first is that Nama is open for business with developers like Cairn and, as the largest holder of residential development land in the country, this opens up future opportunities to partner," he said.
"The second point is that the demand seen at the site has clearly been exceptional since the beginning of the year, with the continued shortage of supply and the recently launched 'Help-to-Buy' scheme continuing to drive better conditions for selling homes."
Written by Paul O'Donoghue and posted on Fora.ie