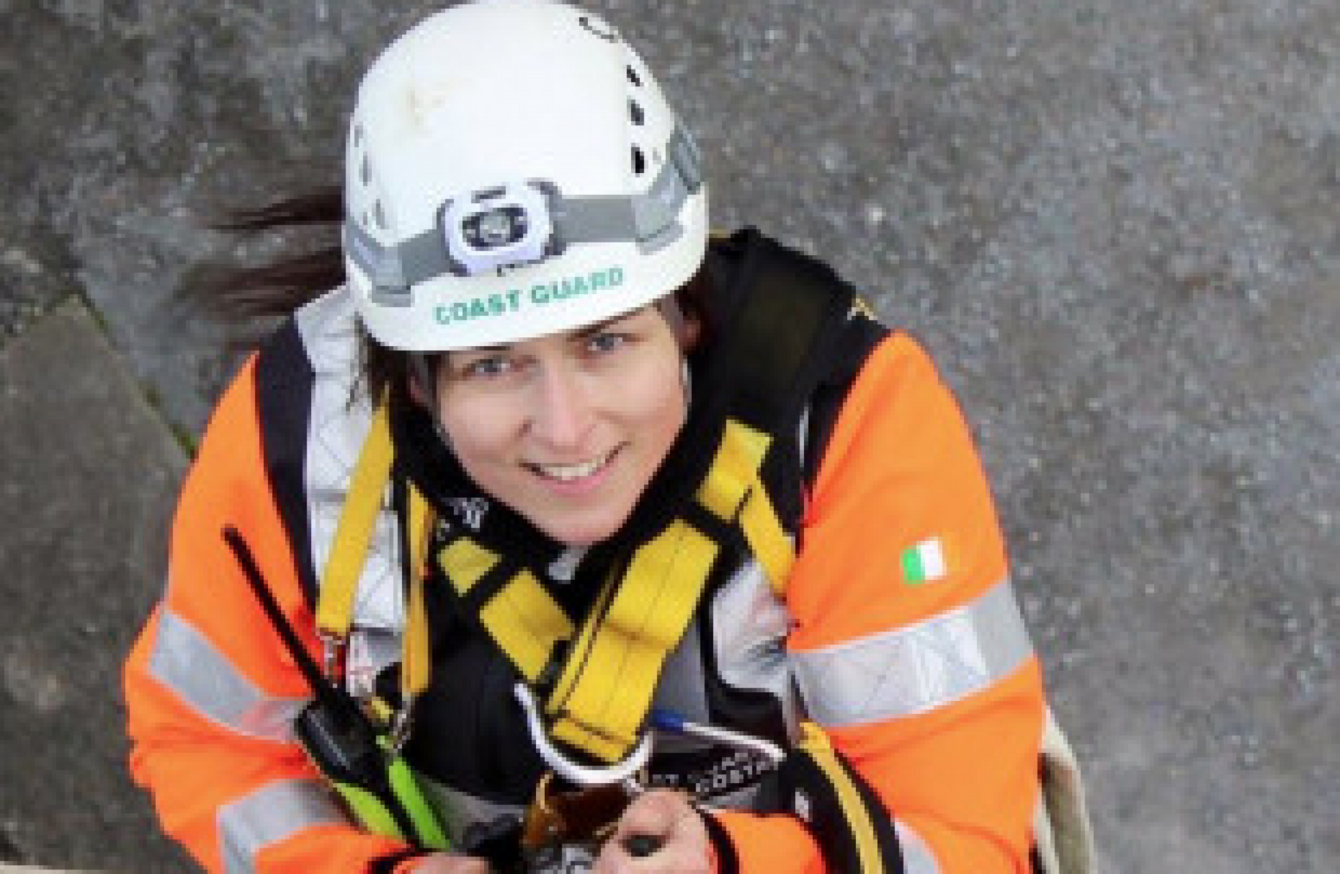 Caitriona Lucas
Image: Caitriona Lucas/Facebook
Caitriona Lucas
Image: Caitriona Lucas/Facebook
BERNARD LUCAS COUNTS himself lucky that the rescue services were able to retrieve his wife Caitríona's body from the waters off Kilkee.
Today is the first anniversary of Caitríona Lucas's death, when she became the first Coast Guard volunteer to die on active service since the organisation was established.
This Saturday, a Liscannor stone commemorative plaque will be erected in a ceremony at the Doolin unit's Irish Coast guard station. It will be named after the mother-of-two, in honour of her service.
The Irish Coast Guard is also making small copper effigies of Caitríona.
Voluntary services and training manager with the Irish Coast Guard Declan Geoghegan confirmed that the statuettes are to be circulated to the 43 Coast Guard stations around the country in tribute to her.
In an interview yesterday, Bernard said that the commemorative plaque at the Doolin station for his late wife "is a lovely gesture".
It is where Caitríona worked and volunteered.
It was during a recovery mission for the body of Clare school teacher David McMahon that Caitríona died on after the Delta rigid inflatable boat (Rib) she was on capsized in waters off Kilkee on the Monday afternoon of 12 September last year.
The Marine Casualty Investigation Board (MCIB) yesterday released a short five-paragraph interim report outlining the chronology of events on the day and confirmed that the investigation into the fatal incident is ongoing.

Volunteers
Caitríona and Bernard were both members of the Doolin Coast Guard unit and Bernard has continued to volunteer for the service during the year.
To date this year, the unit has had 44 call-outs, involving eight operations for the recovery of bodies and Bernard said:
"It is a strong part of my own life to be still volunteering and still going on callouts. We did it together for such a long time. It was such a big part of our lives. It definitely helps in the coping process."
He said: "It has been a hard year in many respects. In many ways it feels like it was only the other day Caitríona's accident happened."
Today, Bernard revealed that he spent the best part of two weeks volunteering in the search for the missing crew members of the Rescue 116 helicopter off the coast of Co Mayo.
Bernard travelled to Black Sod after hearing that the helicopter had crashed.
I was up there first for a week. I came home for a few days, and went up for another four to five days.
He explained: "I felt that I had to go to Blacksod at the time because it was so close to Caitríona's accident and there were our Coast Guard colleagues. We are all part of the greater Coast Guard family. They were ones of our own."
He said: "I just wanted to be there and help out if I could help out and even talk to the crew's families, which I did. Obviously they were in bits and were grieving."
Bernard took part in shoreline searches and he said:
It was good for me to be there. I couldn't have sat at home with everything going on. I just felt that I needed to go there.
The bodies of Rescue 116 crew members airmen Paul Ormsby and Ciarán Smith are still missing and of their families' grief, Bernard said:
"I can't begin to imagine what they are going through. It must be very, very difficult, I am lucky that I got Caitríona back."