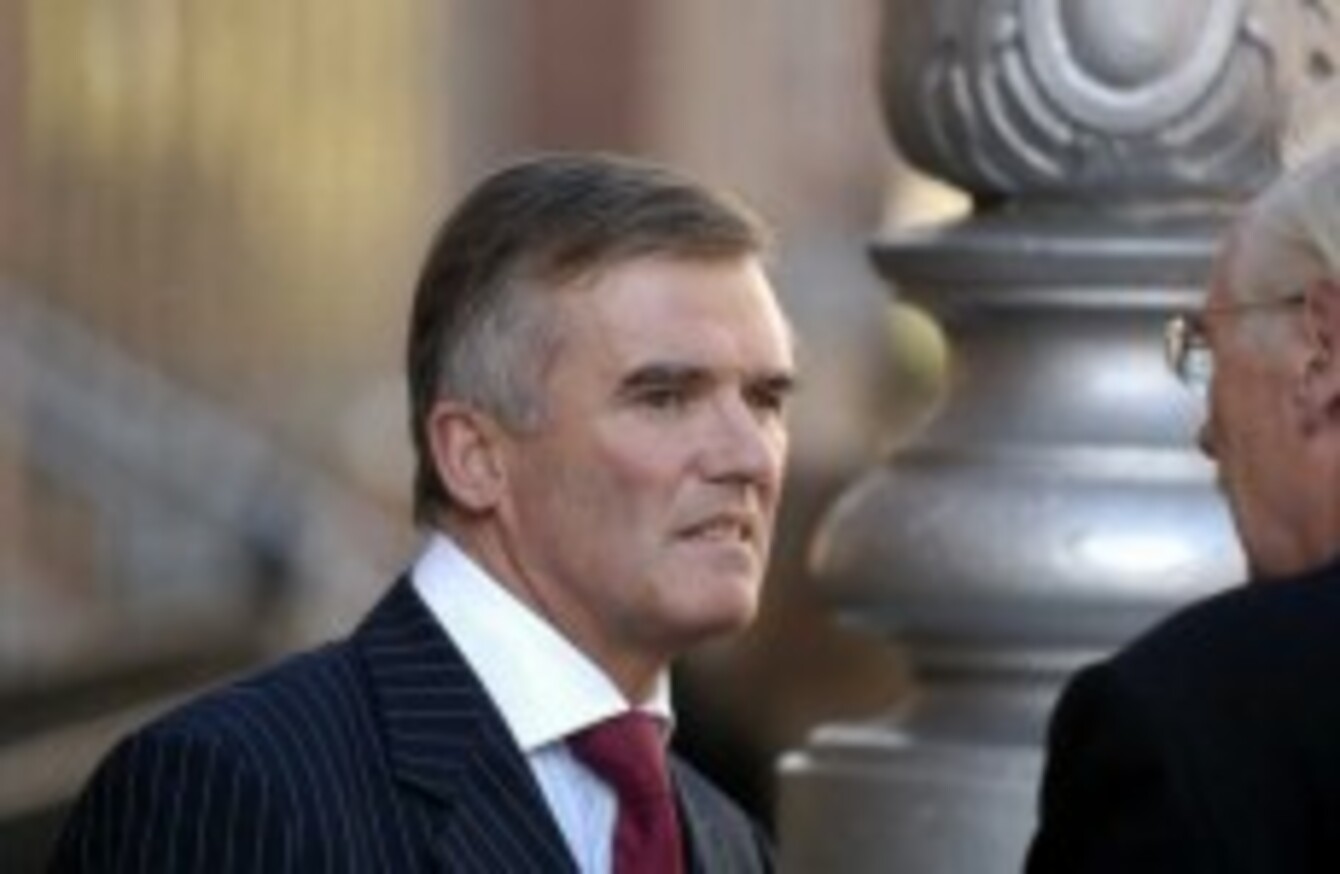 Image: Graham Hughes/Photocall Ireland
Image: Graham Hughes/Photocall Ireland
THE IRISH TAXPAYER could be hit with a bill for almost €500,000 in legal fees if a Seanad committee loses its Supreme Court case against Ivor Callely's appeal of his 2010 Seanad suspension.
Callely was given a 20-day suspension from the Seanad in 2010 after its Select Committee on Members' Interests found he had inappropriately claimed travel expenses from an address in Cork while based in Dublin.
Callely successfully appealed the suspension to the High Court, which overturned the suspension and said the Seanad committee did not have the right to pass political judgements against him.
The Dáil's Public Accounts Committee was this morning told that while Callely has not yet submitted any claim for his legal costs as a result of his High Court success, it was possible that those fees could reach half a million euro.
The State could be forced to pick up Callely's legal bill if its Supreme Court appeal against Callely's victory is unsuccessful.
The High Court awarded Callely his costs as well as €17,000 in damages, but the committee was told that Callely had not yet submitted his legal costs for reimbursement.
Dáil clerk Kieran Coughlan agreed to seek a more up-to-date figure on the Seanad's own legal fees, which will be distributed to the committee in the coming weeks.
The committee was examining the Oireachtas' own official accounts for 2010.
In other business, the committee set a provisional date of March 1 for a further hearing into the management and spending of the controversial HSE 'SKILL' training fund, after representatives from SIPTU agreed to attend a further hearing.
Neither of the two SIPTU officials who managed the fund itself, nor a now-retired civil servant who oversaw its funding, have responded to letters from the committee seeking their assistance.