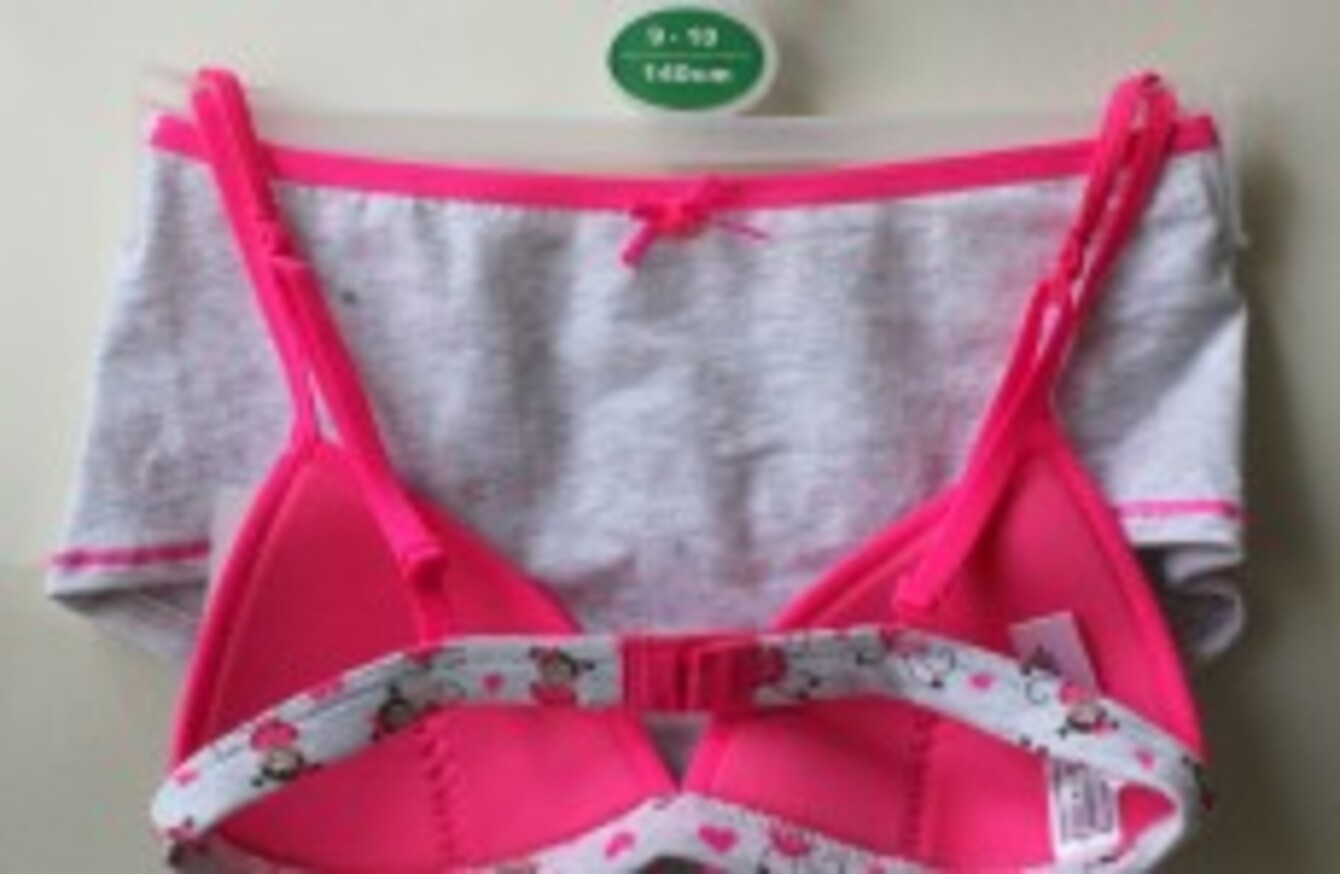 Image: Jeff Moore/Jeff Moore/Empics Entertainmen
Image: Jeff Moore/Jeff Moore/Empics Entertainmen
THERE ARE CALLS for the Irish government to undertake a study similar to one commissioned in the UK by David Cameron called 'Letting Children be Children'.
The results were published last month in the Baily Report and encouraged a clampdown in sexual and violent images before the TV watershed at 9pm, an age rating system for music videos and a way to make it easier for parents to block their children from accessing certain online material.
Cameron also backed proposals to shield children from sexual images in advertising and to stop retailers from targeting young people by selling inappropriate garments. The report coincided with a number of stores signing up to guidelines on the sale of inappropriate garments, including some retailers operating in Ireland – Debenhams, Marks and Spencer, Next and Argos.
The author of the report said that blame does not lie squarely with broadcasters, retailers and the government though, and said that parents are often complicit in allowing children to wear inappropriate clothing, watch adult films or sign up to social networking sites. Reg Bailey told The Telegraph that parents had a big role to play in the "unthinking drift towards ever greater commercialisation and sexualisation" of children.
Labour TD Aodhán Ó Ríordáin is now calling for the Irish government to make addressing the sexualisation and commercialisation of children a priority here. He said that put the issue to the Minister for Children Frances Fitzgerald, who indicated that her department is evaluating the findings of the Bailey Report.
Ó Ríordáin is recommending that a similar study should be carried out in Ireland.