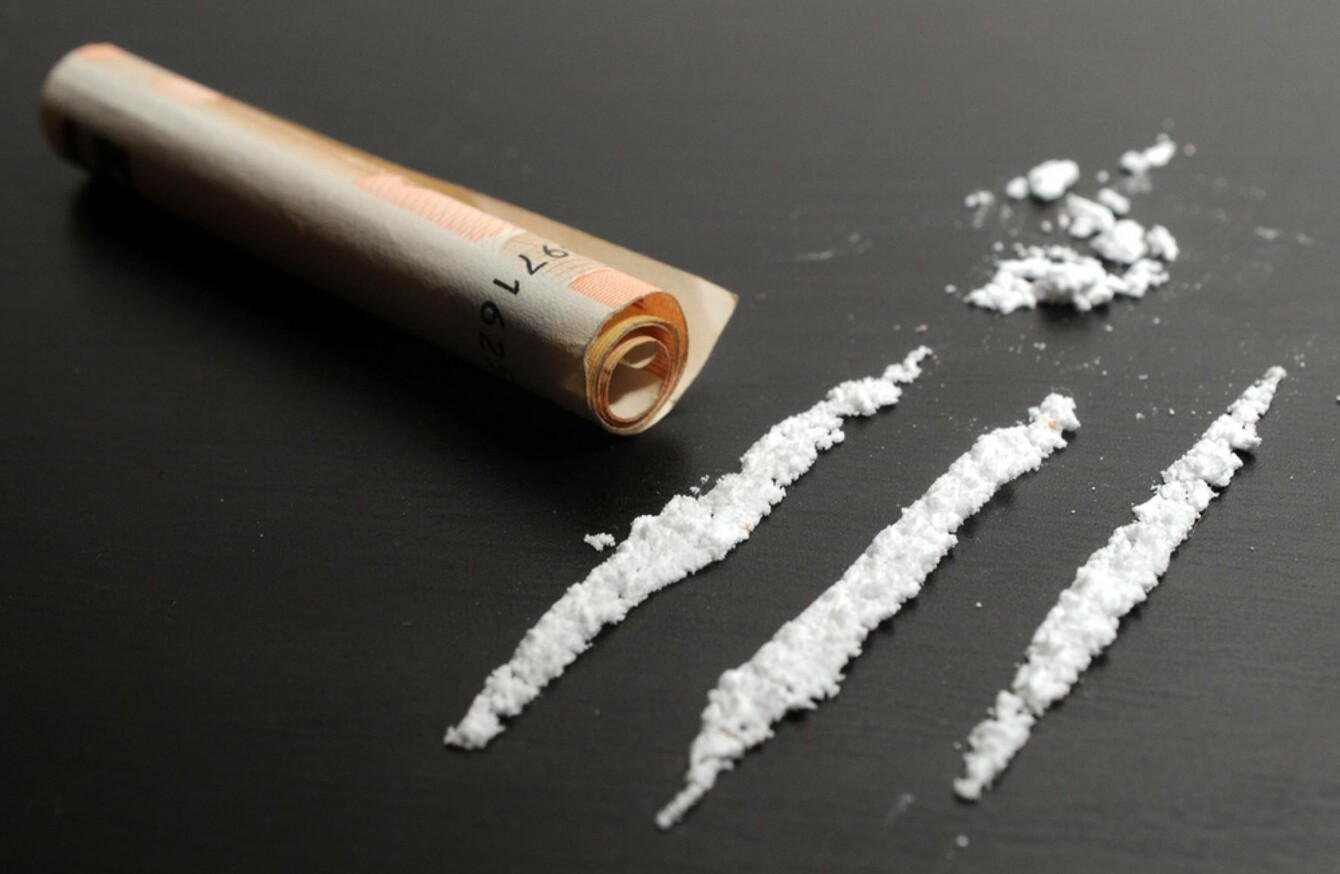 Image: Shutterstock/ANDREA DELBO
Image: Shutterstock/ANDREA DELBO
THE NUMBER OF people reporting problem cocaine use is at its highest since 2010, latest drug treatment figures from the Health Research Board (HRB) have found.
The substance, usually snorted, remains the third most common drug reported by those seeking treatment. In 2015, 10.4% of cases reported it as their main drug, the highest proportion since the start of the decade.
The use of cannabis among those seeking treatment also rose dramatically – by 72% between 2009 and 2015.
Data released today reveals there were 61,439 cases of treatment for problem drug use in Ireland between 2009 and 2015. Treated cases increased from 7,479 cases in 2009, to 9,892 in 2015.
The number of people being treated for cannabis, the second-most common drug for that cohort, increased from 1,616 in 2009 to 2,786 in 2015. The figures also show that cannabis is the most common drug reported by new cases.
While opiates (mainly heroin) were found to be the most commonly reported problem drug, the proportion of cases treated decreased from 60.6% in 2009 to 47.8% six years later.
A stark increase in the proportion of cases reporting benzodiazepines as a main problem drug was found, with an increase of 185% in the six-year period. Just 206 cases were reported in 2009, in comparison to 873 cases in 2015.
Commenting on the trends, Dr Suzi Lyons, senior researcher at the HRB said: "In 2009, more than six out of 10 cases reported opiates as their main problem, while in 2015 less than five in 10 cases reported opiates. But we can see from the figures that other drugs have increased, mainly cannabis and benzodiazepines."
#Open journalism No news is bad news Support The Journal

Your contributions will help us continue to deliver the stories that are important to you

Support us now
The most common age of people receiving treatment increased from 28 years to 30 years. Seven in every 10 were male, while the proportion who were homeless increased from 5.6% to 9.2% in 2015.
"Overall numbers of cases continued to increase until 2014 and then stabilised in 2015. However there are changes related to types of drugs reported and a decrease in new cases presenting for treatment," Lyons said.
She noted that the figures also show a decrease in the number of people presenting for treatment for the first time.
However, this means there has been an increase in the proportion of previously treated cases, or people returning for treatment, which is an indicator of the chronic, relapsing nature of the addiction."
Unlike the majority of trends reported, injecting behaviour was found to remain relatively stable over the reporting period at around one-third of all cases.