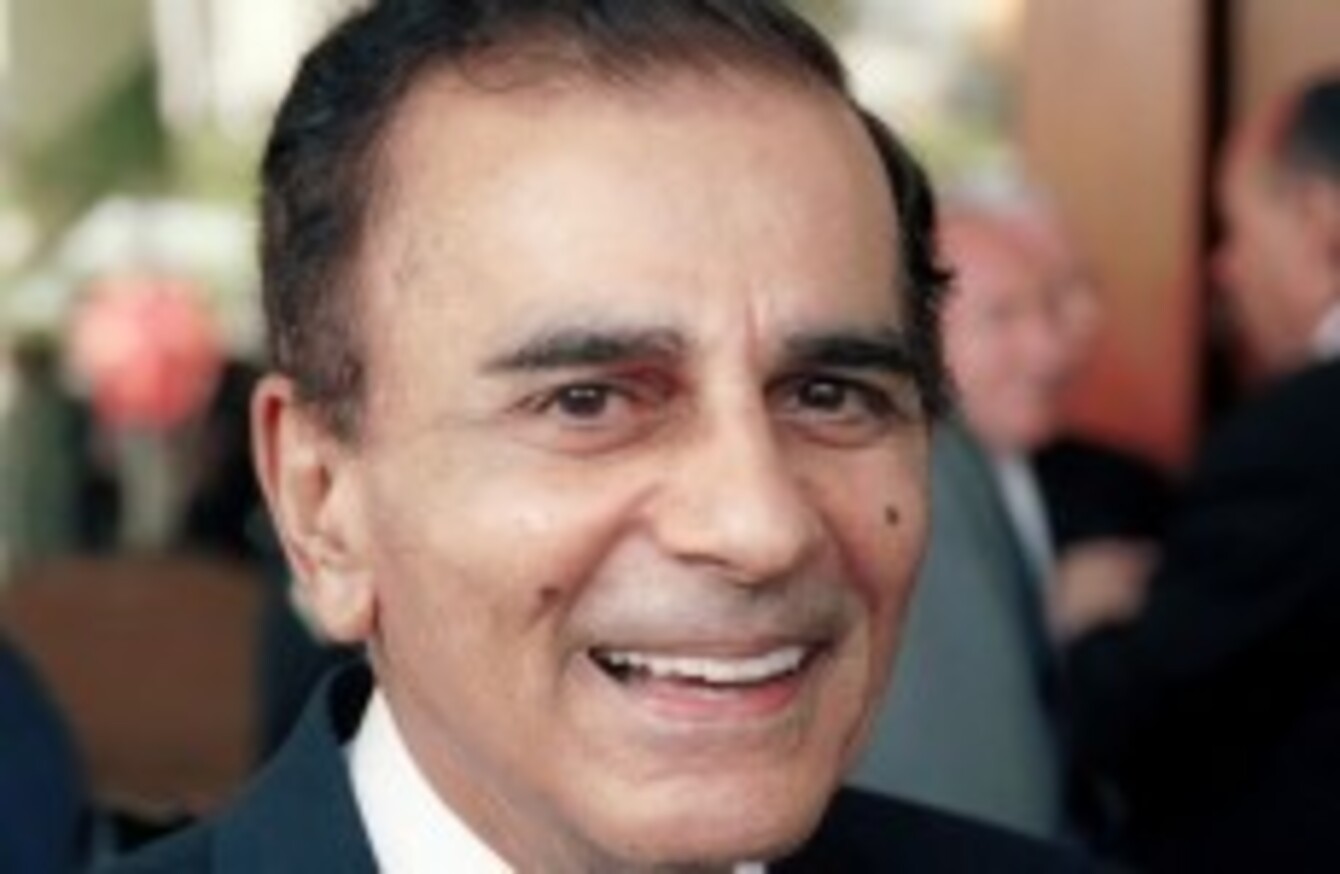 Image: EMPICS Entertainment
Image: EMPICS Entertainment
Updated 4.47pm
AMERICAN RADIO LEGEND Casey Kasem has died.
The broadcaster, who gained fame with his radio music countdown shows American Top 40, and Casey's Top 40 and was also the voice of Shaggy in the cartoon Scooby Doo, passed away this morning aged 82 after a long battle with a form of dementia.
American Top 40 was syndicated across the world, and even on Ireland's Radio Nova.
"Even though we know he is in a better place and no longer suffering, we are heartbroken," his daughter Kerri Kasem wrote on Facebook.
Following a lengthy legal battle over who had the right to decide Kasem's care, a judge ruled Wednesday that Kerri Kasem had the authority to withhold food and fluids from her ailing father.
A ruling was reversed that stated that Kasem should receive food, fluids and certain medications until after a court-appointed attorney met with the former radio host and his doctors.
Medical records
Additional medical records were reviewed by the judge and concluded that Kasem would endure more pain if he was given food or fluids, an attorney said.
In 2013, his children filed a legal petition to gain control of his health care, alleging that Kasem was suffering from advanced Parkinson's disease and that his wife was isolating him from friends and family members.
Kasem also suffered from Lewy Body Disease, a form of dementia.
He was born Kemal Amin Kasem in 1932 in Detroit and began his broadcasting career in the radio club at Detroit's Northwestern High School. He was soon a disc jockey on WJBK radio in Detroit, initially calling himself Kemal Kasem.

While many DJs convulsed their listeners with stunts and "morning zoo" snarkiness, Kasem would read "long distance dedications" of songs sent in by readers and introduce countdown records with sympathetic background anecdotes about the singers.
Additional reporting by Nicky Ryan. Originally published 4.02pm