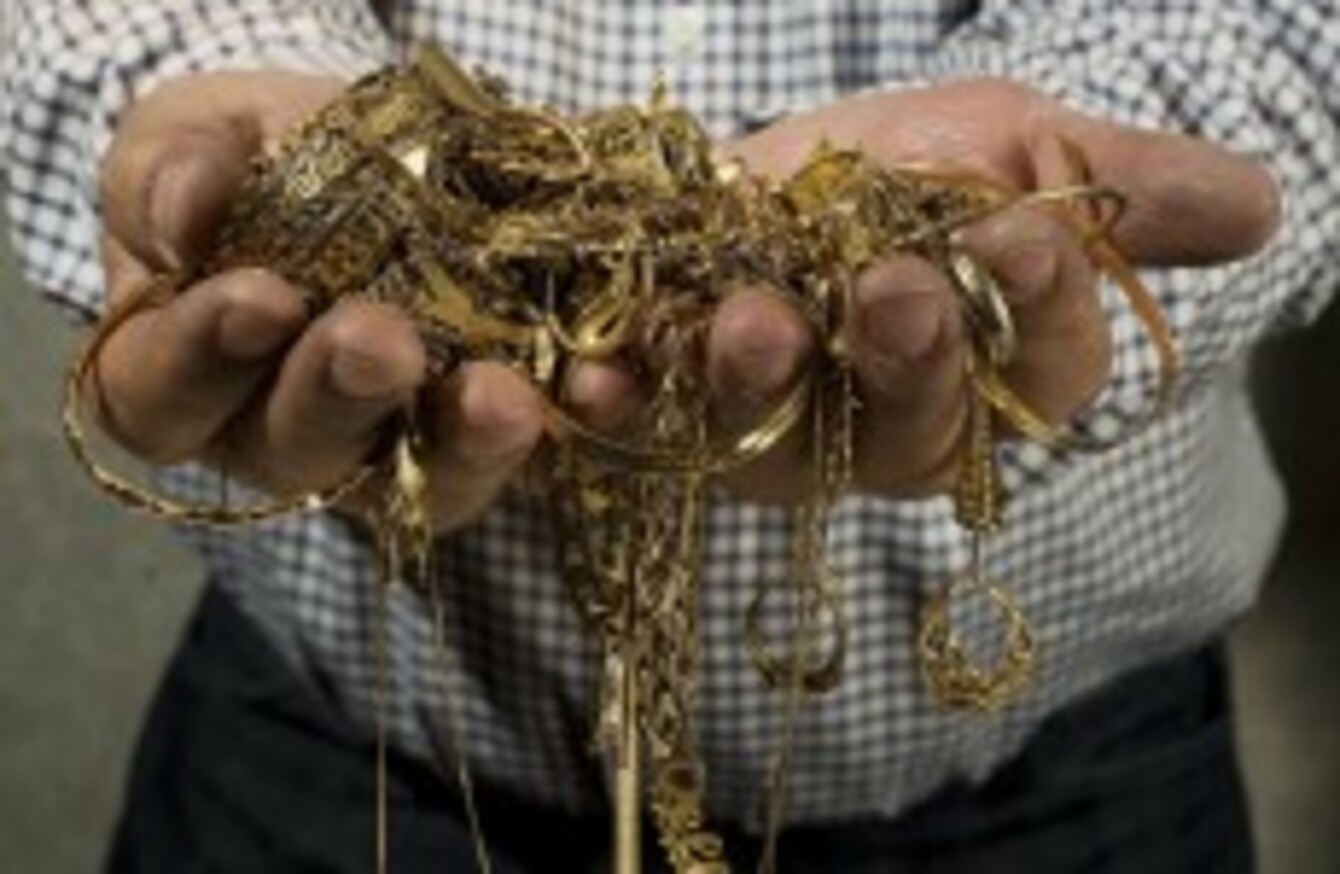 Image: THE CANADIAN PRESS/Aaron Vincent Elkaim
Image: THE CANADIAN PRESS/Aaron Vincent Elkaim
MINISTER FOR JUSTICE Alan Shatter has published a report into Cash for Gold shops in a bid to examine any possible criminal activity taking place.
The report notes the increase in burglaries over the past two years, which coincided with the price of gold rising dramatically and also with the increased proliferation of Cash for Gold shops across the country.
Burglaries were up by almost 8 per cent in 2011 compared to 2010, after dropping in previous years.
The Minister noted that members of the public had expressed concern about the increased number of shops, which pay cash in exchange for gold jewellery, ornaments, and other objects. He said:
There must be a targeted, proportionate and balanced response by Government to ensure that opportunities for criminals to obtain cash for stolen gold and other previous metals are eliminated whilst not affecting legitimate trade because of the criminal actions of a few.
Gardaí have visited every one of the 124 Cash for Gold shops in the country to make the operators aware of their responsibilities and obligations with regard to purchasing gold and jewellery.
Shop owners have also been given information on how to contact the Gardaí to report any suspicious activity.
"While I accept that adequate criminal justice legislation is in place and important enforcement steps have been taken by An Garda Síochána, it is arguably inconsistent that there are specific rules and regulations that apply to pawnbrokers for the protection of the public and to assist the Gardaí and that similar appropriate and adapted rules and regulations do not apply to Cash for Gold outlets," said Minister Shatter.
The Minister is asking the Oireachtas Committee on Justice, Equality and Defence to examine the content of the report and to consider holding hearings on its findings.
The reports says that cheaper commerical rents for premises, coupled with the dramatic increase in the price of gold on international markets, has helped the spread of the shops across the country.
A Cash for Gold sign on Dublin's Moore Street. (Photo: AP Photo/Peter Morrison)