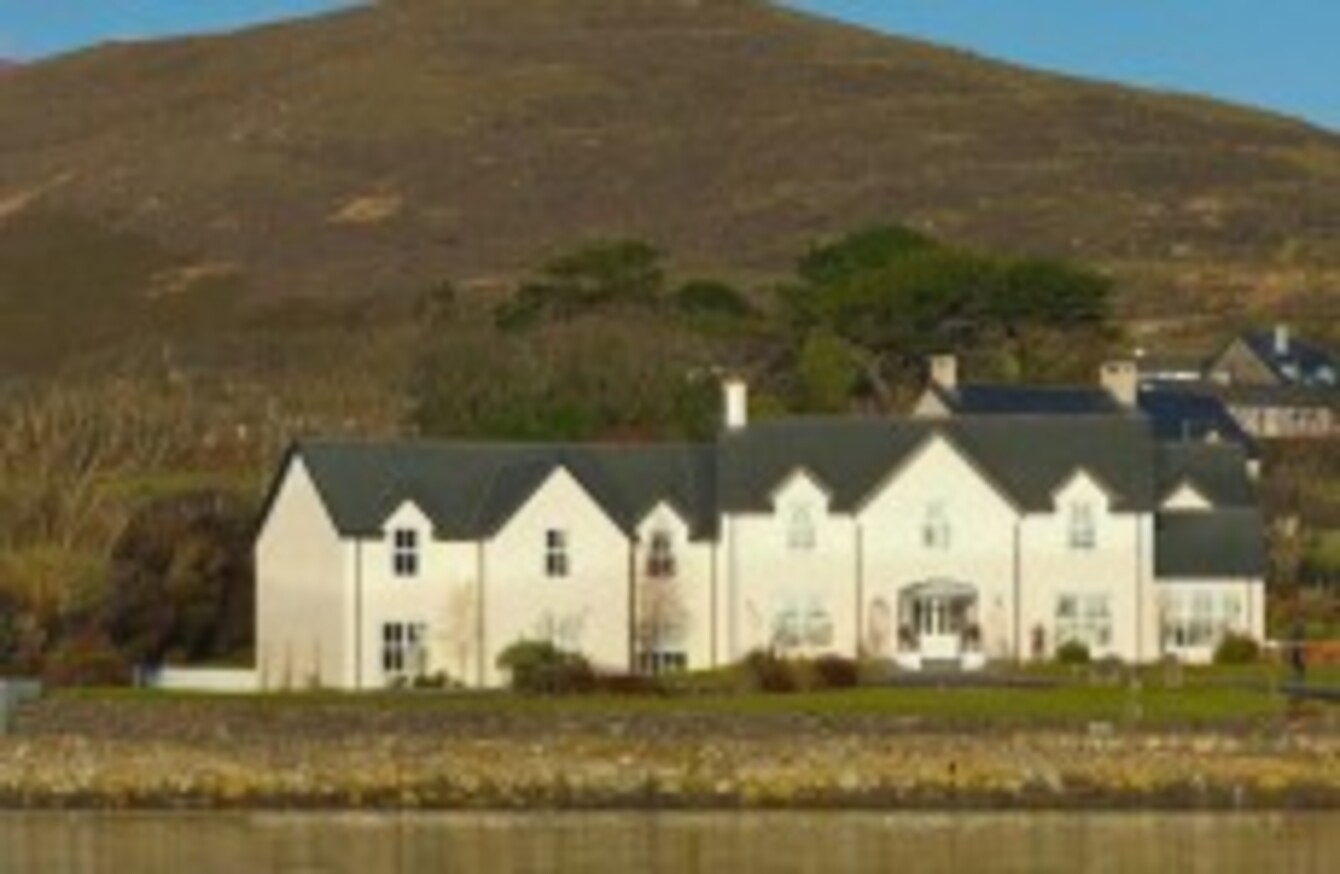 Castlewood House, Dingle.
Castlewood House, Dingle.
AN IRISH guesthouse has been named the second best in Europe for exceptional customer service by travel website TripAdvisor.
Castlewood House in Dingle, County Kerry was voted into the number one spot for Ireland in the 2014 Travellers' Choice Hotels with Exceptional Service awards mark.
It also made it into the top ten for service in the entire world, coming in at sixth place.
The four star Castlewood House is located just a five minute walk from the lower centre of Dingle town and overlooks Dingle Bay.
Speaking to TheJournal.ie, Helen Heaton owner of the hotel with her husband Brian, said that it is "very very humbling" to achieve such an award, stating that it means a lot to them as this award comes from the guests.
'You have to be passionate'
When asked what makes Castlewood House special she said "good service is something in our ethos, it is not something you can buy. You really have to have a passion for what you do and that translates into an exceptional service for our guests".
Heaton said that it is about providing  a good experience for their guests – "we are here to serve," she said, adding, "we are selling little experiences to our guests, we give them the personal experience and that is what keeps them coming back," she said.
She added that they were lucky to be in such a beautiful part of the country, saying that there is something for everyone in Dingle – music, good food, scenery and lots of activities. "It is also a great place for people to get away from it all," said Heaton.
She concluded by stating that it was a privilege to be named the best for exceptional service in Ireland and the second best in Europe saying that it is great to see people voting with their feet.