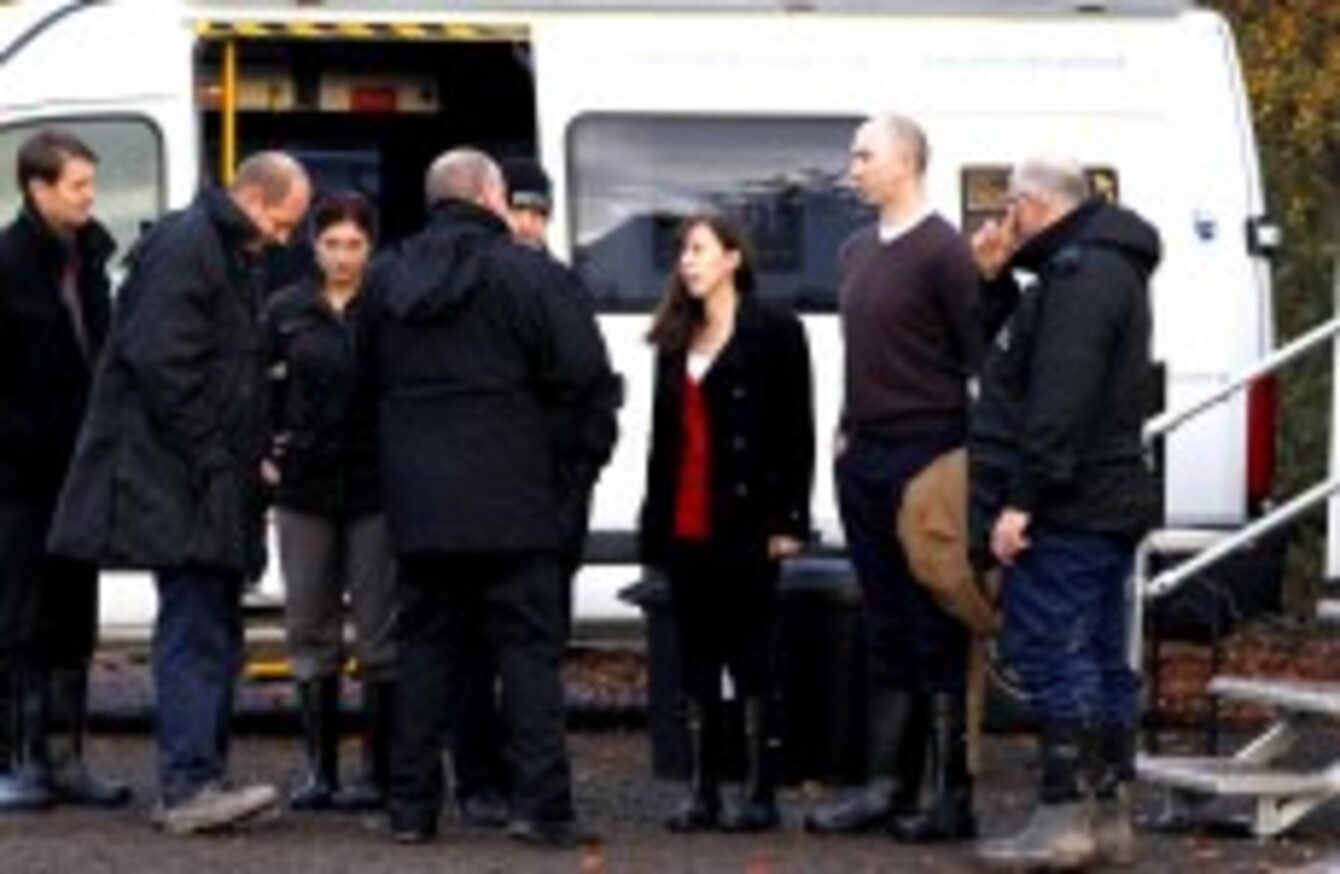 Emma Gowing and her husband Shay pictured with the search team today
Image: Peter Byrne/PA Wire
Emma Gowing and her husband Shay pictured with the search team today
Image: Peter Byrne/PA Wire
RELATIVES OF MISSING vet Catherine Gowing have visited the search site in Wales to meet and talk to the police teams who are continuing the search for the Offaly woman.
Emma Gowing, who is Catherine's sister, and Emma's husband Shay travelled to the search site at Pinfold Lane in Altami in North Wales where police are looking for Catherine who has been missing for two weeks.
In scenes a police spokesperson described as "emotional", officers described the scope of the search to the couple and brought them to the search area to see what was happening.
The couple thanked the police teams for their work, calling them "determined individuals working hard to reunite us with Catherine".
"We have been so heartened by all the support and received from the public including especially all of those that have approached us personally and shared such kind words," the couple said afterwards. "Thank you all".
They thanked parishoners at a local church who held a prayer service this morning for Catherine and said it had helped re-enforce their strength and hope.
The couple appealed for anyone with any information about Catherine's whereabouts to come forward.
"Today is our wedding anniversary and Catherine was our Maid of Honour," the couple said. "We are desperate to find her and bring her home. Please help us bring her home".
Clive Sharpe,  a 46-year-old man who is believed to have been known to Catherine, has been charged with her murder. Police are still trying to trace the movements of both Catherine's car and Sharpe's car on the night she went missing.
Chief Inspector Dave Roome of the North Wales Police said that the visit by the couple to the search had been important to the police officers who are carrying out the search.
"Emma and Shay's presence this morning has had a real impact upon us all," he said. "They thanked all the officers for their courage and determination, and their visit and kind words have been an inspiration to us all".
(Emma Gowing and her husband Shay speak to the search team near Mold in North Wales. Photo: Peter Byrne/PA Wire)