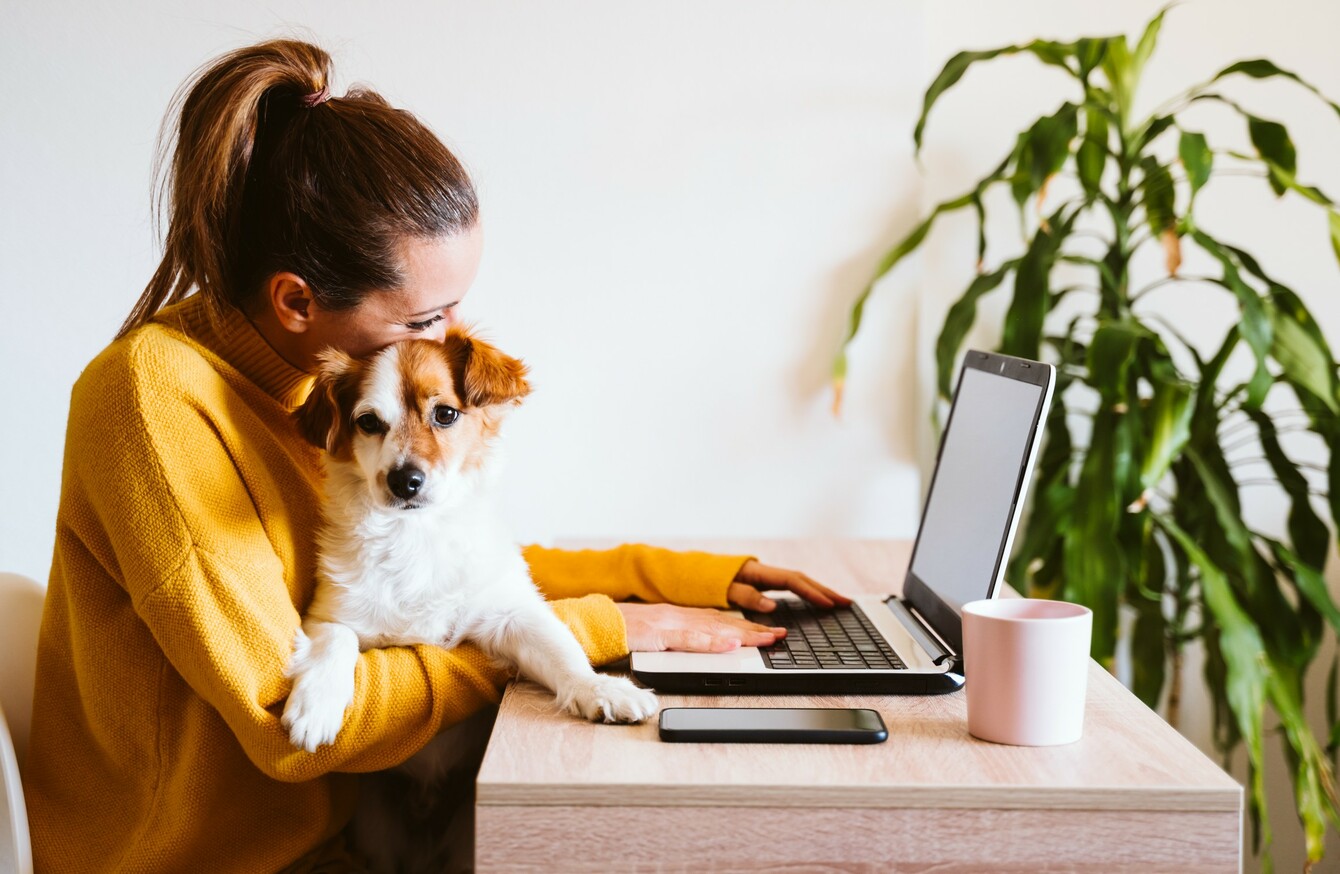 Image: Shutterstock
Image: Shutterstock
WITH MORE PEOPLE working from home than ever before, and the news that employees could be given a legal right to request home working, the value of a dedicated working space in your home has never been clearer. 
Denise O'Connor, architect and Managing Director of Optimise Home agrees: "It's so important to have a set space to work – even from a mental health perspective – so work can be out of sight and out of mind at the end of the day."
Working from home can mean kids, pets and partners under your feet. If the kitchen table isn't cutting it anymore, a more permanent solution – like an extension or standalone office in the garden – could be a worthy investment. But how do you get started with building an office space from scratch?
From the importance of choosing high quality products to where to begin, Denise shared six things to pay attention to when creating a home office. 
1. Think about what works for the entire household
Firstly, you need to look at where is the best place to work from, and whether that can be achieved by adding an extension or a detached office. "If you share the house with family, discuss it with them and talk about what's going to work best," says Denise. "There's no point sitting at your kitchen table if you've got kids running around or watching television. You're just constantly going to be disturbed. Make a plan and then look at how you can maximize that space to make it as comfortable as possible, but also as functional as possible."
2. Look at what's available to you outdoors
How does a daily commute from the kitchen to the garden sound? "You can build up to 25 sq m in a garden without planning," says Denise. "There's a lot of options for what you can do with that space. Garden rooms were really popular in the past for kids' hangout spaces, but they're great solutions if you have space and the budget to create a home office."
If you choose to build a standalone home office, make sure you take the time to consider products that will complement your home and will stand the test of time. "I wouldn't rush out and build something in the garden. This is something you will be looking at from the house. It's really important that it complements your garden and and your home and that it's something that's attractive to look at.
You want to be sure that you're actually enhancing what you have rather than just checking a box.
3. Make it multi-functional 
If you're adding a new space to your home, it might be worth seeing if it can be used in more than one way.
"We've had a lot of inquiries from people looking for a space they could use as a home office, but then combine it for working out as well," says Denise. "People are now doing those things at home, where they possibly weren't at all before. I think it's important to plan it so that you have enough space that you can move something out of the way and still have a little bit of space to work out as well."
If you're planning on doing the work, you want to make sure that the space you create gives as much bang for your buck as possible.
4. Choose quality brands
Once you've decided what work you'd like to carry out, it's important to pay attention to the quality and durability of cladding, weatherboards and any other products you're using.
"If you get it right, a new space is going to improve your quality of life. It is worth investing in and doing properly," says Denise.
"Whether you're extending your house or building a separate structure in the garden, the quality of the materials that you choose are critical to the longevity and your enjoyment of the space that you're creating."
"We always say to people, whatever your budget is, invest in getting the space and the layout correct. Invest in things like windows, make sure it's properly insulated – look at the fixed elements that are going to be really expensive and difficult to change down the line. And then where you can pull back and save on is the loose furniture items, because they're things that you can you can add in over time."
You want to do the very best job that you can.
5. Be smart when it comes to lighting and heating
Anyone who has swapped their warm, bright corporate office for their home office (or dining table) when working from home will know the importance of good lighting and heating throughout the day, so it's pivotal to pay attention to these elements when designing your new space. 
"A lot of the lights we have at home are warm coloured because normally it's where we relax and wind down, and that's the best colour temperature for that. But actually, in a work environment, you want a cooler colour temperature because that helps you focus and concentrate."
"It's also really important that the room is comfortable and warm. No matter what you do in terms of your interiors or how fabulous your chair is, it's not going to be a comfortable working environment if it's cold."
6. Pay attention to energy efficiency 
Lastly, the environmental impact of your new addition needs to be considered as part of the plan. "Anything you can do to improve the energy efficiency of your home is going to reduce your own carbon footprint," says Denise. From putting thermostats on your radiator to clever cladding, energy-efficient choices can "have great benefits for yourself, your bank balance and the environment." 
Thinking of building your dream home office? Locally produced in Athy, Co Kildare, Cedral cladding is made of fibre cement – a premium, natural, sustainable, engineered material that is designed to perform to the highest of environmental standards, and withstand the harshest of weather conditions. Cedral Sidings are available in a range of styles, finishes and colours for maximum design scope. Easy to work with, easy to maintain, resistant to rot, they are a perfect choice for your garden or home office. For more information, check out www.cedral.ie.