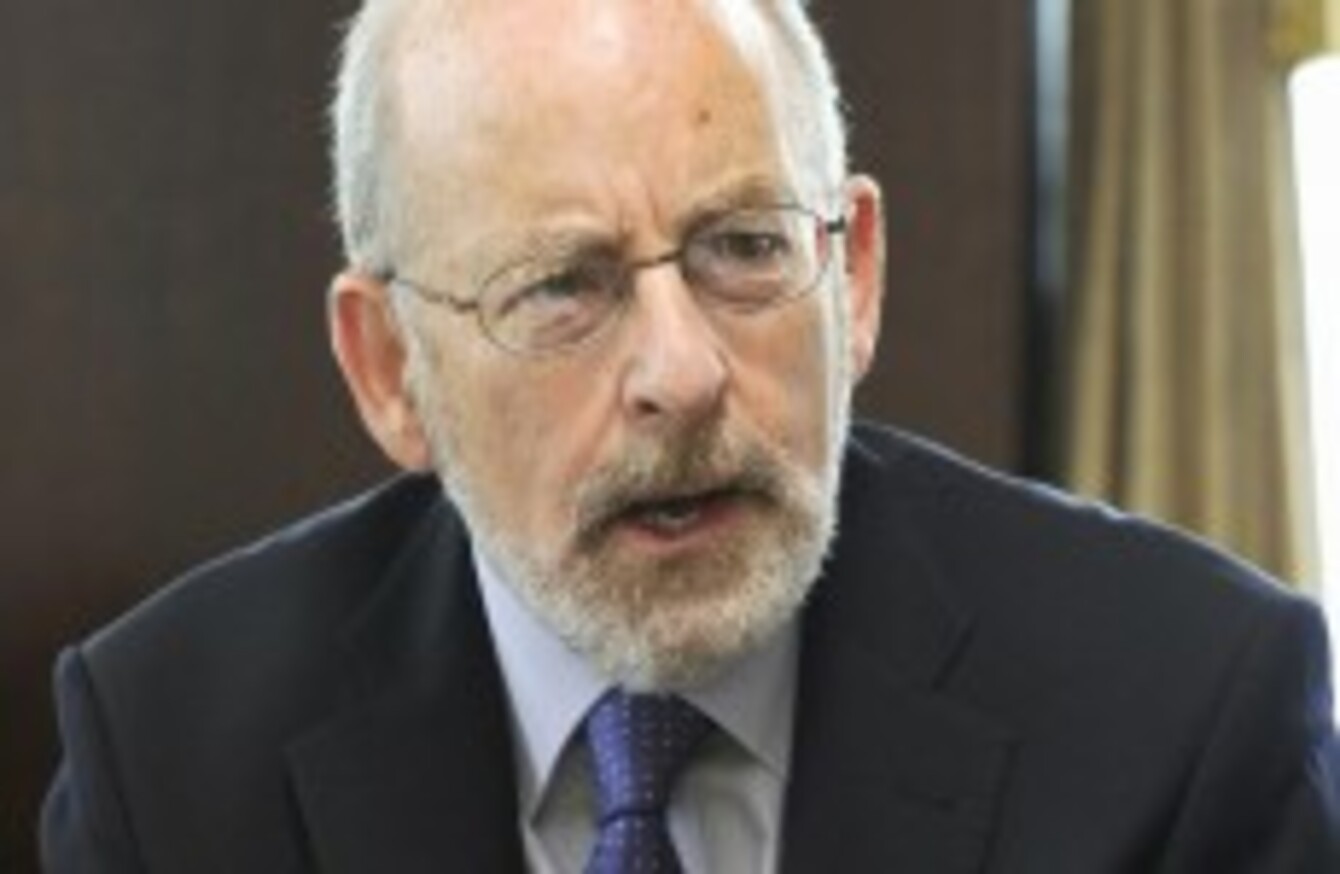 Image: AP
Image: AP
THE GOVERNOR of the Central Bank of Ireland has told an audience in Philadelphia he does not believe Ireland's economic woes are big enough to require the government to increase its corporate tax rate.
Speaking at the Philadelphia Federal Reserve Bank, and answering a question on whether Ireland would have to increase its beloved and closely-guarded 12.5% rate – which is credited with attracting many major multinationals to these shores – Patrick Honohan said he didn't see the pressure on Ireland to raise the rate become 'explicit'.
"A lot of people have been talking about there being pressure; so far I don't actually see that pressure being made explicit. I think there is definitely a general view in Ireland: why change this system, it works reasonably well."
The comments come less than a fortnight after European Commissioner Olli Rehn insisted that Ireland would inevitably have to abandon its low-tax policy.
"I would not rule out any option at this stage since we know that Ireland is not going to be in the coming decade – it's a fact of life - Ireland will not continue as a low tax country," the Finn said on October 1.
Honohan also told his audience that the Irish economy ended its period of conversion in 2000, when its growth became reliant on property development and construction firms – sectors that had proven unsustainable.
"The 'Celtic Tiger' period represented a solid convergence of Ireland to the production frontier. But that period ended in 2000 to be succeeded by an old-fashioned property bubble," he said.