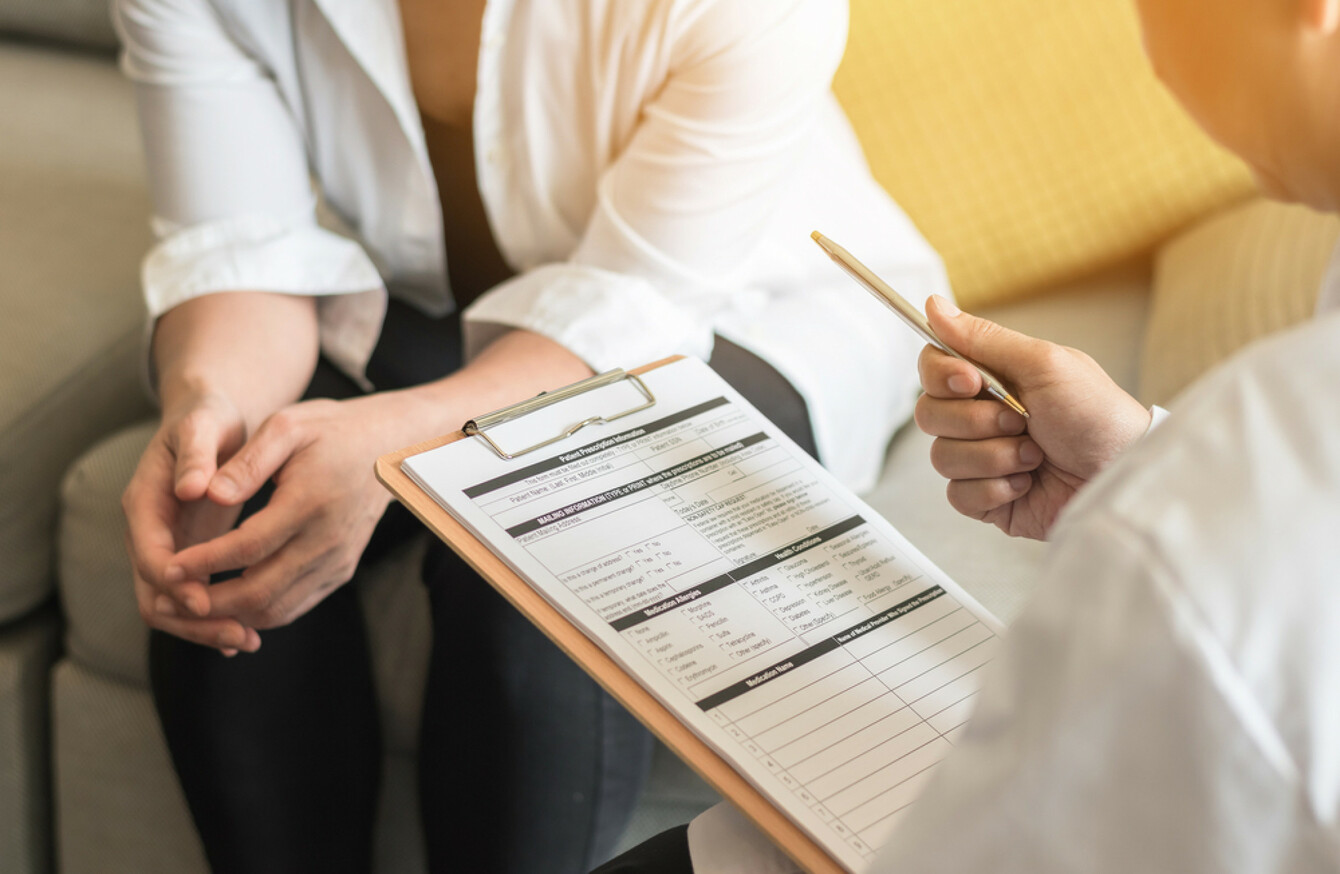 File image
Image: Shutterstock/Chinnapong
File image
Image: Shutterstock/Chinnapong
DR GABRIEL SCALLY released his report into the CervicalCheck scandal this afternoon, highlighting a litany of failures in the governance structures of the screening programme.
In his report, through to his letter to the Minister for Health and during today's press conference, Scally criticised how the women involved were eventually informed about the audit of their previous smear tests. 
In his foreword to the report, he notes: 
In my view, the manner in which they were eventually told of their situation in many cases varied from unsatisfactory and inappropriate, to damaging, hurtful and offensive.
Speaking at the launch of the review he described how the family of one woman was told "nuns don't get cervical cancer" and that the same consultant highlighted the fact the now deceased patient had been a smoker multiple times during the meeting. 
"It's verging on misogyny," Scally said of those comments. He went on to say some disclosure discussions were well handled, but that the anger of many of the women and their families is "intense and raw".
The review came about after Vicky Phelan settled a High Court action against the HSE and Clinical Pathology Laboratories (CPL) for €2.5 million over smear test results from 2011, which incorrectly said that her smear was free of abnormalities.
Phelan has terminal cervical cancer and speaking in the wake of the report's release today, said she will fight to stay alive so that its recommendations are implemented.
The scoping inquiry spoke to women and the families involved at meetings in Dublin, Galway and Cork, as well as by phone, email and letter. The report finds there is a strong feeling from most that the disclosure was "handled badly in most cases, and sometimes very badly indeed".
Patients detailed how they were addressed and their experience of being told the errors by their consultants. One woman recounted her disclosure meeting:
Woman: "Why didn't you tell me? Why didn't you tell my clinicians?" Consultant: "What difference does it make?"
Woman: "How will I be informed from now on?"
Consultant: "Watch the news."
While another said her consultant told her he decided she didn't need to know. 
He had seen I had had a hysterectomy and decided I didn't need to know.
In a detailed list of recommendations, Scally said a new emphasis must be placed on the candour with which healthcare professionals speak to their patients. 
A statutory duty of candour must be placed both on individual healthcare professionals and on the organisations for which they work.
"This duty of candour should extend to the individual professional-patient relationship." 
Scally has praised the "extraordinary determination of Vicky Phelan not be silenced" in bringing the situation to light. 
Reaction 
Lorraine Walsh is one of the patient representatives who spoke to Scally. Responding to the report today she said she's been let down.
We put our lives in the consultants' hands, in my own case I have lived to tell the tale but also I have been let down badly by not being told.
While Stephen Teap whose wife Irene died from cervical cancer has called for all of Scally's recommendations to be implemented.
What we're looking at is a handful of consultants who were dealing directly with the women involved in this that took it upon themselves not to disclose information.
As part of the scoping inquiry Scally said he is satisfied with the quality of the screening labs including those in based in the US. 
Overall Scally says CervicalCheck was doomed to fail and has made 50 recommendations aimed at restoring confidence in the system and to prevent a similar situation arising in the future.