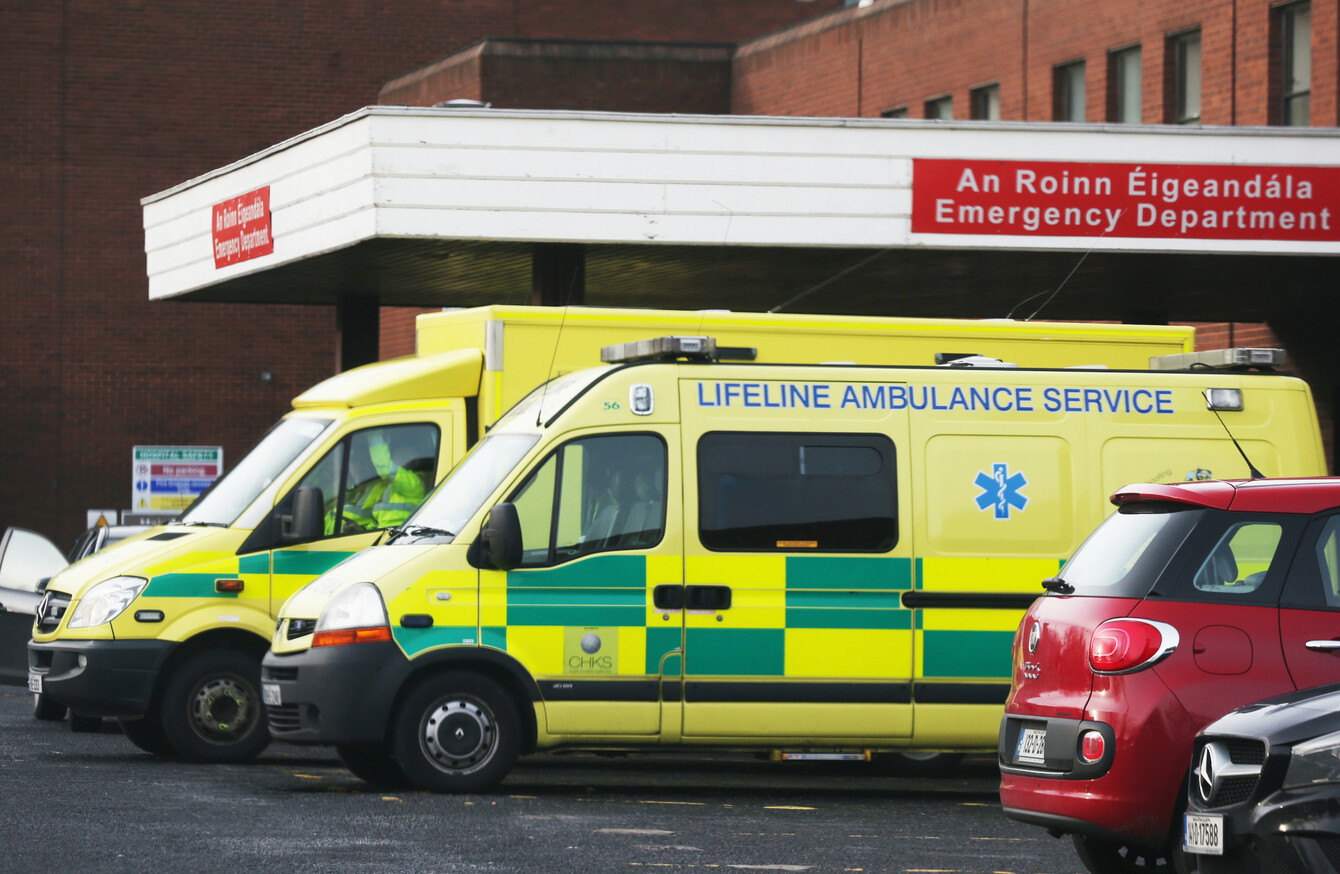 Image: Leon Farrell/Rollingnews.ie
Image: Leon Farrell/Rollingnews.ie
THE IRISH MEDICAL Organisation (IMO) has said that the current crisis in hospitals "exposes the perilous state of Irish health services".
Today, the Irish Nurses and Midwives Organisation's trolley count this morning showed a new record high – the 2nd time this week – of 677 patients waiting on trolleys in public hospitals.
With Ireland currently experiencing the "flu season", many emergency departments are experiencing very high numbers of patients presenting at hospital.
While opposition parties lined up to criticise the government, Health Minister Simon Harris said in a statement this evening that it's "vital we begin to see an impact from the exceptional measures being undertaken in our emergency departments".
"Not a temporary blip"
In a statement, the IMO said that solving the current high numbers of people on trolleys requires more beds, more consultants and more investment in GPs to allow more care for patients outside hospitals.
It said: "The shameful situation being experienced this week has its roots in years of underinvestment and cutbacks across the health service. This isn't a flu crisis or a temporary blip… this chaos is the reality of our health services today.
Department of Health figures confirm that we are effectively running an emergency service only on a year-round basis with elective procedures now down to a trickle… We are only ever hours away from a crisis such as we are experiencing this week.
Similarly, the Irish Association for Emergency Medicine has said it is "gravely concerned but not surprised at what has transpired".
"This was always going to be how 2018 started in our EDs. Everyone, from the Minister for Health to the clinician at the frontline knew it," it said.
"Disgraceful"
Social Democrats TD Róisín Shortall described today's record high as "disgraceful, predictable and avoidable".
She said: "This latest trolley crisis is a national disgrace and is intolerable for both patients and staff – but it is also absolutely predictable. After a summer when our health services were on a knife-edge, it was inevitable that winter flu and other seasonal illnesses would push our hospitals beyond breaking point."
Her comments were echoed by Labour's Alan Kelly, and Sinn Féin's Louise O'Reilly.
O'Reilly described Minister Harris' use of lower HSE figures on the trolley crisis as "nothing short of pathetic", while Kelly said there is "no point in blaming the flu outbreak for the current crisis".
Planning ahead
In his statement this evening, Minister Harris said he wanted to recognise the "intense efforts of all our staff across the health service", while acknowledging the "very difficult conditions" patients are experiencing at this time.
He said that he will be updated by each hospital group CEO on the situation tomorrow.
Harris said: "While recognising that there is no one-size-fits-all solution, we must continue to ensure the lessons that can be learned from those hospitals performing better are applied across the system.
I want to reassure the public that all the winter plan measures funded by increased investment by government, like increased access to home care, transitional care and diagnostics along with additional acute bed capacity, are being implemented to deal with the extra pressures our health service is experiencing.
The Minister added that the HSE has his support in any enhanced measures it seeks to take to help alleviate the current crisis.
Supports for older people
Another take on the solutions for the trolley situation came from older people's charity Alone, which said that older people tend to end up in hospital more due to a lack of support in the community.
Its CEO, Sean Moynihan, said: "With 20,000 people turning 65 years of age each year, our current health system is not equipped to deal with this.
Often, older people are ending up in hospital unnecessarily… As people get older their health requires close monitoring and management. We should also note that there are 170,000 older Irish people living alone, which makes them vulnerable to isolation and ill health.
He said that the shortage of hospital beds is a "complex issue" without one solution, but that there are far more effective, economically viable and compassionate to having sick people on hospital trolleys.
"There are many older people who are well enough to be at home provided they have adequate support," Moynihan said. "However, they cannot be discharged as there are no options of care available to them or their homes are not suitable adapted for their needs."