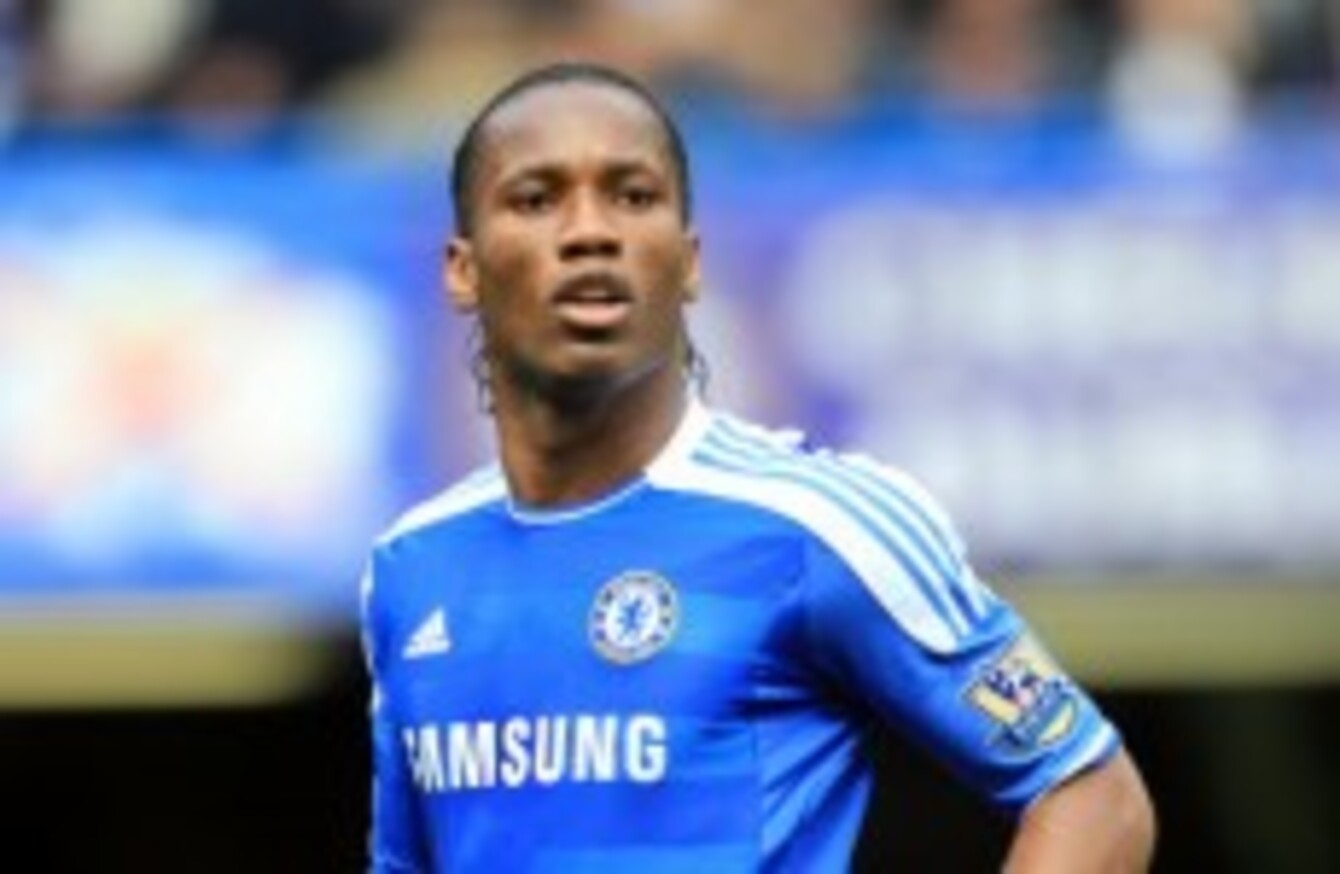 Cheslea footballer Didier Drogba.
Image: Mike Egerton/EMPICS Sport/PA Images
Cheslea footballer Didier Drogba.
Image: Mike Egerton/EMPICS Sport/PA Images
CHESLSEA STRIKER Didier Drogba is expected to be among 11 people being sworn in to form Ivory Coast's new Truth, Reconciliation and Dialogue Commission today.
The commission is being set up in response to the post-election violence which killed 3,000 people and forced the displacement of half a million between December 2010 and April of this year.
The violence erupted when presidential incumbent Laurent Gbagbo refused to cede power after he lost the November 2010 elections to rival Alassane Ouattara, sparking the involvement of UN troops and French special forces. Gbagbo was ousted and arrested in April and Ouattara was officially inaugurated a month later. Gbagbo was recently charged with a number of crimes including armed robbery, embezzlement of public funds and looting.
The commission will be modelled along the lines of the South African Truth and Reconciliation Commission and is expected to hear evidence from the families of the victims of both pro-Gbagbo and pro-Ouattara fighters. The Hague Justice Portal reports that the commission has a two-year mandate and its members will include religious leaders and regional representatives.
The commission will be headed by former Ivory Coast Prime Minister Charles Konan Banny and Drogba is expected to represent Ivorians living abroad. Banny said "we need to know the truth, even if it is not pretty".
Fifty-seven Ivorian soldiers have been charged with crimes including kidnapping and murder which were allegedly committed in the wake of the elections. Irin News reports that members of Gbagbo's militia have been accused of carrying out a recent attack in the west of the country which killed 23 people. UN peacekeepers and French forces are still in the country.