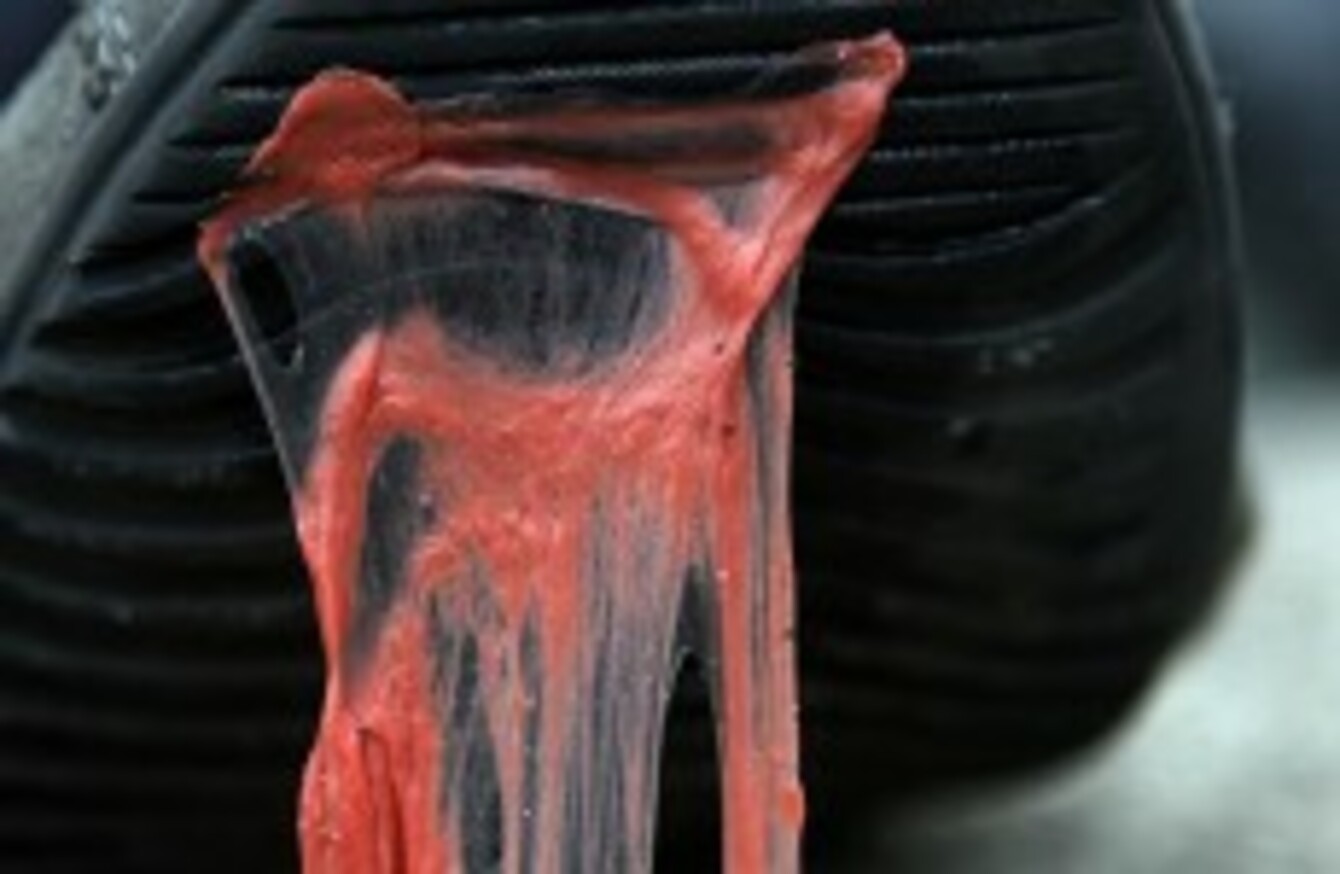 PEOPLE ARE BEING CALLED on to make sure they bin their chewing gum, under a new environmental awareness campaign launched today.
If you throw gum on the street, it's considered littering – and it carries a fine of €150.
The 2013 Gum Litter Taskforce (GLT) National Environmental Awareness campaign was launched in Dublin today by the Minister for the Environment, Community and Local Government Mr Phil Hogan TD and the Lord Mayor of Dublin Naoise Ó Muirí.
This is year two of the renewed three-year campaign, and last year it led to a 28 per cent reduction in gum litter nationally.
Improvement
A nationwide survey showed the great majority of people (92 per cent) see gum disposed of irresponsibly as litter.
The first GLT campaign ran from 2007 to 2009 and saw an overall 57 per cent reduction in litter levels. The campaign aims to reduce gum litter by raising awareness of the fact that not only is dropping gum on the ground littering, but there is a €150 fine in place for littering.
Minister Hogan said that the positive results of the GLT campaign demonstrate that good progress is being made and that it is heartening to see local authorities, industry and the general public working together to make a tangible difference.
GLT chairman Paul Kelly said the campaign aims to change consumer behaviour "rather than implementing short-term solutions that do not address the underlying problem of irresponsible disposal".
Thirty local authorities are participating this year, which is an increase of seven on 2012 – each of them will launch their own campaigns in the coming weeks. The theme of the campaign is Bin It Your Way. More information can be found on www.gumlittertaskforce.ie and on Facebook.